Thomas Stearns Eliot's Lifetime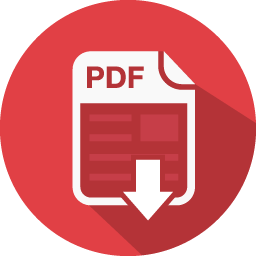 T.S. Eliot was one of the most influential authors of all time, but mostly during the 1900s. He once wrote, "If you aren't in over your head, How do you know How tall you are?" This one quote narrates Eliot's personality to the fullest because he strived to write poetry that people would feel. T.S. Eliot's poems give a personal emotion because he believed that all poetry should make a person feel some type of emotion. Even though, he is not the type of person to share notable events that have happened in his life. In 1910, Eliot was the first person to use the word 'bullshit' in his poem, The Triumph of Bullshit. This poem refers to female critics that he has failed to impress with his poetry and ladies he has failed to excite in other ways. With Eliot being able to express the World's frequent unease with a tone that is very relatable and very established is remarkable. T.S. Eliot is an Anglo-American Poet who was not like any other poet. He developed a new way to approach history complex and sagaciously as any other professional historian. He believed history was the development of cultures.
Thomas Stearns Eliot was born on September 26, 1888, in St. Louis, Missouri. Eliot is the youngest out of seven brothers of Henry Ware Eliot and Charlotte Chauncy Stearns. He died on January 4, 1965, in London, England. Eliot died of Emphysema, a condition in which the air sacs of the lungs are damaged and enlarged, usually caused by smoking. As a young boy, he loved going on expeditions and enjoyed being a sailor. Eliot was born with a double hernia, so he could not play like other kids his age. As an alternative, he was eager to read and write. Most of the imagery in his writing was encouraged by the things that surrounded him. These included: Mississippi River, pollution, sailboats, urban St. Louis neighborhood, and beaches near his summer home in Massachusetts.
With T.S. Eliot growing up in such a big family, many think he would want a big family of his, but that was not the case. Eliot did not have any children with any of his wives. Yes, he had more than one wife. He and his first wife, Vivienne Haigh-Wood Eliot, were married for thirty-two years. Eliot separated from Vivienne in 1933. After they departed from one another, Vivienne suffered from mental and physical problems. Vivienne never wanted Eliot to leave her, she started writing stories about him and how he would return to her. "The only thing I yearn for & bleed for is the day when Tom calmly turns the keys in this front door, walks leisurely in, finds the room door key, & then has a good look all around, smiles with quiet satisfaction, draws a long breath, & goes quietly to his dear books & to his bed. And if he can then say, God bless my little Welsh wife Vivienne. Surely he will say that." Vivienne was later sent to a mental institution in 1938 and died in 1947. Ten years later, Eliot decided to marry Valerie Fletcher, his secretary. They were 38 years apart. Eliot lived in London, England with both wives.
T.S. Eliot started his education by first attending Harvard University in 1906. At Harvard, he studied Philosophy and graduated three years later with a Bachelor of Arts degree. After Harvard, he went to Paris for a year and studied Philosophy at Paris Sorbonne University. There, he earned his master's degree in Art Philosophy. Later, he went back to Harvard to study Indian Philosophy and Sanskrit for another three years. Then, he went to Oxford University and earned his graduate degrees in English and Philosophy. Eliot has an expansion of knowledge in different types of philosophy.
Thomas would not have had made it far in his career without a few influences in his life. Some of the major influences were Harvard professors, which is not surprising because he was truly committed to Harvard. Particularly, George Santayana, who was a philosopher and poet, and Irving Babbitt, who was a critic. Eliot was influenced by these professors who were prominent in poetry, philosophy, and literary criticism.
Eliot was not only a poet, but he also had many more hobbies. He started studying poems of famous poets, so he could learn from them. Then he started writing literary criticism on many different poets and playwrights' work. He criticized plays but was also a playwright. Lastly, his absolute favorite loved cultural philosophies. T.S. Eliot made money and secured happiness for doing these things he enjoyed the most.
Out of all the years in Eliot's career, he has had a lot of major works. Most of his popular works are poems such as Old Potassium's Book of Practical Cats that adapted in 1981, which is a collection of playful poems. Eliot did not just stick to one theme for his poems he traveled all over the place with the themes. A great example is Four Quartets that was published in 1943, this is four poems combined with some of the themes being a religion, time, science problems, and the meaning of life. Going further into religion, when Eliot first converted to Anglicanism his first long poem was Ash Wednesday in 1930. Anglicanism is a form of Christianity that is connected to the Church of England. Ash Wednesday is a detailed journey about anyone who has had a lack of faith in God in the past but, eventually moves toward God. One of his famous poems, The Waste Land in 1922, is a very complex poem about the aftereffects of World War I. The Waste Land was considered one of Eliot's best pieces. Eliot was not only a poet, but he was also a playwright. One of his most famous plays is Murder in the Cathedral, which is a play about the assassination of Archbishop Thomas Becket. Eliot did not just focus on one theme for his poems or plays. He wrote about so many different things. Through his poetry and plays, he wanted to get his audience to feel the emotions that he was expressing in his poems.
In Eliot's lifetime, he has won many awards for a number of different things. He was the only Missourian to win a Nobel Prize for Literature in 1948. Also in the year of 1948, he was awarded the Order of Merit, meaning he was recognized for the poetry he produced. Additionally, he was won three Tony Awards, being recognized for greatness in Broadway theatre. The Cocktail Party won a Tony Award in 1950 for best play. The play is about a problematic married couple who throws a cocktail party and are faced with a few challenges. His next two Tony Awards were both in 1983. The first was won for best book of a musical, which was Cats. His final Tony Award was rewarded for the best original score for Cats. Unfortunately, with the passing of T.S. Eliot on January 4, 1965, there would not be any future works that he will be producing.
Fifty years after Eliot's death, the T.S. Eliot Foundation founded the 'T.S. Eliot House.' It is now functioning as a Writer's Retreat. The Writer's Retreat is open to poets, playwrights, essayists, and editors. Eliot always wanted to give back to the community, but he passed before he got the opportunity
T.S. Eliot did not always want to be a poet. In the beginning, he wanted to be a professional philosopher.