Traditional Backpackers: Adventurous Travelling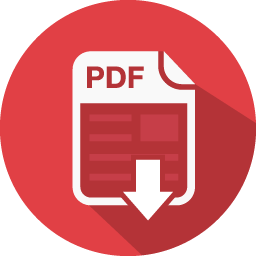 Introduction
"Backpacker" is someone who is travelling around the globe with minimum budget and instead of putting their travel essentials in a luggage or suitcase they use a huge backpack to move from one destination to another. Backpackers usually choose to stay in a hostel rather than a hotel, because they are travelling in a very low budget, which is why staying in a hostel will cost them less. Furthermore, one of the main purposes of backpackers' is to meet another traveller around the globe to share their experience, happening and movable tips and this is why they choose to stay in a hostel. It is much easier for them to meet and get to know new people.
Traditional backpackers are someone who will travel in a very long period of time and will explore a destination as long as they have enough budgets for it. This type of travelling style usually will undertake by youngsters who are age between 18 until 25. Nowadays many backpackers are consists of students who are taking a break for the semester, younger generation who want to gain experience and knowledge from abroad, or someone how are looking for non-permanent job opportunities. Modern day backpackers have now replaced the traditional ones which prefer to travel free and easy as well as unattached.
"Flash packers" are same in nature with backpackers, who are seeking for an adventure and new experience but this type of travellers are more concern on their safety and comfort. Moreover, instead of staying in a hostel they will choose a comfortable hotel. Flash packers are not afraid to spend money while travelling, in other word it is a combination of low cost and luxury travel. Traditional backpackers are concern on flash packers trends will eventually take over the true meaning of backpacking which are meeting new people and uncommitted.
1. How is he or she (backpacker with gold cards) different in behaviour from other types of travellers i.e. packaged or business traveller or any type?
Gold card bag packers are travellers who are travelling unattached to any package or tour, they are same in nature as low budget bag packers but they are not afraid to spend their money while travelling.
There a few factors that differentiates this type of travellers' behaviour than other such as:
· Motivations
What motivate this type of travellers to roam the globe in this style is for them to gain strength and confidence. When travellers choose to travel without the attachment of any tour guide, it teaches them on how to communicate with local people, taste new food and also experience culture. Moreover, it will give them a different feeling on 'go as you please' type of adventure.
· Cultures
Experience on Living a lifestyle like the locals will contribute to the behaviour of the travellers. Unique culture from other country, make gold card backpackers want to expose on. If they choose on going for a luxurious trip such as following tours they won't be experiencing unique interaction with the locals. Even though they are staying in a luxurious hotels but they are still free to learn about the people and cultures of the destinations.
· Age and gender
Moreover, backpackers' ages are range from 18 until 25. Whereas, gold card bag packers can also be the same but it can also be from travellers who are age between 29 until 51 years old. Some travellers tend to work in their earlier twenties and gain ready money to travel comfortably. Gold card bag packers want to travel as a backpacker but not wanting to sacrifice their comfort. Furthermore, gender also plays important roles between female and male. Female are more likely to be gold card backpackers because it is much safer for this gender to stay in a secure hotel instead of a hostel.
· Social class and lifestyle
Furthermore, a traveller with a upper class social class background contributes on the behaviour, for example, a female student age 23 with a very high class background won't feel comfortable staying in a hostel that will need her to share bathroom with strangers, but she wants to experience the adventure of a backpackers. She consider as a gold card backpackers. In addition, travellers who have a very comfortable lifestyle will not be afraid on spending money for comfort of themselves.
· Life cycle
Changes on life cycle for a traveller will affect the behaviour on travelling style. Older generation travellers will not travel a backpacking style they might want to indulge on expensive cuisine and luxuries hotels. Travellers who will go on backpacking are usually younger generation for example a 23 year old female student with a group of friends. This type of travellers is looking for adventures and experience.
· Preference and group
As a young traveller, they might prefer to travel without the attachment of any tour guide. A group of youngster will prefer on experiencing lifestyle as a backpacker while travelling. In addition, even though they have money to hire a tour guide it's more adventurous to travel as a bag packer.
2. Where would you place the Gold Cards backpacker on Plog's continuum?
Plog's continuum
A 23 years old female student, with an upper class background who want to travel as a backpacker with a friend to abroad unknown destination. The nature of gold card backpacker is the same as normal backpacker but she is not afraid on spending money for her own comfort.
The experience and adventure are the same. In my opinion this gold card backpacker will place as near allocentrics on plog's continuum. To support my answers because she is going to an unknown place with a friend to experience local cultures, lifestyle and to feel the adventure as a bag packer. .
3. What are likely to be the popular Gold cards backpacker destinations of the future?
Thailand and Vietnam are likely to be most popular destination for a backpacker. These destinations have a lot of cheap hostels and luxurious hotels. Travellers around the globe are traveling to Thailand and Vietnam. In my opinion for a gold card backpacker destination, Korea will be popular in the future.
Korean have a lot of nice places to visit but the prices of food, hostels and hotels are very costly especially if the travellers are from country like Malaysia. For example the gold card travellers are from Malaysia. To visit the country the traveller might want to consider on choosing the season in Korea, if it's in winter which is from November to February, they will have to purchase winter clothing. As gold card bag packers that can spend money while travelling, Korea will be a special place to visit.
4. Are there some destinations that are not capitalizing on this market?
In my opinion Malaysia and Indonesia are not capitalized on the market as much as Thailand. Malaysia and Indonesia are quite similar in cultural, food and people. Just like Thailand these destinations have their own uniqueness, for example traditional dance, local cuisine and adventurous activity that can be done by tourists. In addition, Malaysia and Indonesia have a mix of both luxurious and inexpensive hotels as well as hostels.
From my experience, I went to Melaka and stayed in a hostel with a group of friends. The name of the hostel is Sayang Sayang Youth Hostel Riverside. It was a very relaxing hostel with a beautiful ambience. It came to my surprise even when it was holiday season not many overseas tourists are staying at the hostel. In my opinion it is because Malaysia is not being capitalize as much as Thailand.
References
Hannam, K., & Diekmann, A. (2010). Beyond backpacker tourism: Mobilities and experiences. In Beyond Backpacker Tourism: Mobilities and Experiences. https://doi.org/10.1016/j.tourman.2010.06.022
Paech, B. (2008). What Is a Backpackers? Technology. https://doi.org/10.1007/s10202-011-0091-0