Transfer Of Unique Scientific Background To The MBA Program: My Own Experience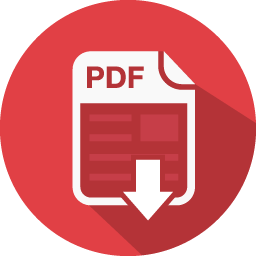 I would like to utilize this optional essay to acknowledge and take ownership of how my unique scientific background transfers to the MBA program and to the business realm; to the success of my peers and my career. I'll briefly bring you back to Belize. In the thick of the rainforest amidst complex regulatory schemes, in low-resource and potentially dangerous environments, I learned to manage veritable data collection from a team I led to accomplish bringing biology into the local economy. And, most importantly, no one was eaten by a jaguar. This is one key example of how my background will synergize with the MBA, in which my leadership experience will be enforced with formal management training. It is also a tangible field experience I am thrilled to share with my peers, who can direct my expertise with multiple facets of business experience such that principles of intellectual property, people analytics and supply chain will integrate into a holistic management education.
While completing my M.S. degree, I led full-time liver disease research at the Cleveland Clinic, where I played a leading role in establishing relationships between the Regenerative Medicine research department and physicians and patients who were treating and being treated for the same diseases I was studying. I created a novel image analysis method for quantifying rare lipid disease in the liver and it took quite different paths to explain that to a physician and a patient. Here, I learned profound low-constraint communication skills and how to talk about science in a way that mattered to industry professionals. This communication will be key in my success as a product manager, interfacing between technical science and stakeholders and will play an important role as I bring technical expertise in biomedical research to my classroom peers.
Currently, my work focuses on enabling genetically-modified tools for on-demand bio-manufacturing in developing countries. Apart from the science, my work deeply involves principles of product development that account for decentralizing supply chains in low-resource countries, enabling access to biologics across regulatory agendas in different countries and market analyses that identify implementation costs. Collectively, my experience will bring tech-focused business acumen to the Scheller classroom, where I will benefit from the formal practicum experiences and global perspective of my peers to crystallize the authority I need to create business. In closing, we live in an exciting time of both data analytics and artistic creativity. Analytics poses unforeseen platforms for discovery that the human mind alone simply may not find at face value. I feel that it is worth mentioning, while working full-time as a scientist, I spend my nights leading the creation of a platform that utilizes user analytics of art viewership to connect artists. The major theme is that viewer analysis can identify statistically sound common themes between art forms and be used to bring artists together, that otherwise, would never connect. Although this venture is in the proof-of-concept stage I feel that this emphasizes my entrepreneurial spirit and the flexibility of my interests: my MBA will extend far beyond biology and resonate ubiquitously within the world we live.