Tuition Vs Total Cost Of Attendance: Critical Essay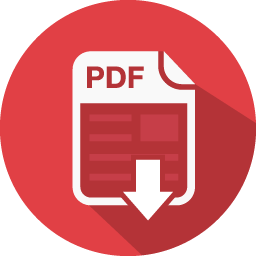 Introduction
College fees change from year to year. A standard way of comparing college costs is by using tuition as the base amount. The college will be charging you for registering as a student and attending classes. While tuition will make for the most of your college expenses , there are other significant costs. Looking at the value of attendance, or the entire estimated expense you'll incur overall during a year at school, can offer you a more accurate picture of the financial impact of attending a particular school.
What do you mean by tuition?
Tuition is the price colleges charge for classes. Students also pay other fees associated with enrolling in and attending a university. The cost of tuition and costs varies by college.
There is a good range of costs associated. But students ought to know that half of all full-time undergraduate students at public and private nonprofit four-year colleges attend institutions that charge tuition and the cost will be around $11,814 or less.
These numbers are supported by published tuition costs, not what students actually find themselves paying out of their own pockets. There is often an enormous difference between those two numbers, because of aid.
What's included in the cost of attendance?
When a college calculates your total cost of attendance, they're trying to take all the expenses that an average student will need to follow in order to attend that college for one year. The estimate brings a number of different information about how much it will cost at that school, both on and off-campus.
On your college's billing or aid website, you'll usually find only a mean total cost of attendance figure, what all are included therein figure and the way the school has made its estimates.
A list of a college's cost of attendance, with descriptions of what these categories typically include:
Tuition: The amount that is charged to a student officially. This includes all kinds of your courses, use of the campus, access to faculty, and the ability to receive a degree.
Fees: Charges on your bill, usually mandatory, which covers specific costs with your education. These might include administrative fees, a student activities fee, and others.
Room: The amount you will pay for staying. If you reside on campus, this may presumably be listed on your bill together payment for the semester. You may have housing options at different price points, even later in your college career.
Board: The amount which has to pay for food. If you're on a meal plan, you'll have several options of price points, for first-year students required to be on a certain plan. It may be combined with housing into one Room and Board item.
Books and materials: the cost of what you need to complete your courses, including textbooks, office supplies like pens and notebooks. This can change depending on your courses, so the college will give you an estimate for an average student.
Travel: the value of getting between your home and therefore the college for mandatory breaks during which the dorms are closed. Additional travel, for non-mandatory breaks, is generally not included.
Personal expenses: the number you'll spend on all other day-to-day costs, essential and nonessential, including such things as shampoo, clothing, and items for your room, travel for fun, entertainment, and social activities.
Billed and unbilled costs how much should I pay and to whom?
As you'll see, paying for school is about much more than tuition. You'll need to understand another concept:
Billed Costs
Billed costs are those charges that appear on your official bill from the school, which you'll typically be issued each semester. Tuition, required fees, and room and board if you reside and eat campus are the charges in the billed costs. Other charges, like library fines, could also be added to your billing account afterward within the semester.
If you receive aid, it'll typically be applied to your bill before you're asked to pay it, so you'll find yourself paying but the complete amount of billed costs. Your college's financial aid office will coordinate with the billing office to make sure that your grants and loans are accurately reflected on your bill. For students some of the billed costs are standard and required. Other billed costs may be more flexible; some colleges require first-year students to have certain housing and dining plans, which will restrict your options.
Unbilled Costs
Unbilled costs which are everything else. The category of unbilled costs includes everything that is not included on your official bill.
The expectation is that you'll pay for these expenses directly out of pocket as they come up, rather than giving in a lump sum. One major advantage of paying your unbilled costs directly is that one can have more flexibility to handle them, and finding ways to cut costs. You can't change college charges for tuition, but you can have control over how much one spends on secondary expenses.
With the billed costs, taking care of your unbilled costs has the potential to become more complicated if you receive aid. However, generally speaking, aid is applied to your billed costs first. For the substantial majority of scholars, unbilled costs won't be affected — you and your family will still be expected to buy them directly.
It's important to understand that you're financial aid letter and other breakdowns of the full cost of attendance that your colleges are not the same as your official bill. They're budgetary guidelines that intended to inform you about what to expect and build your financial plans as you prepare for college.
Seeking Out Savings in Your Unbilled Costs
As mentioned, since unbilled costs are paid directly by the student or their family, they come with the advantage of being more flexible than costs like tuition. Students potentially have more control over these parts of their budget, giving the opportunity to save their own expenditure.
While every student's needs and resources are a touch different, every student can enjoy carefully considering their college costs, practicing good financial management skills, and exploring ways to save lots.
Here are a couple of tips to stay in mind while you're deciding the way to manage the monetary side of getting your education:
Consider places of schools with a lower cost of living.
Estimate your housing options.
Changing your meal plan.
Be sure of costs when choosing your classes and majors.
Be creative for buying books and supplies
Look for free or cheap things to do on campus so that to keep your entertainment expenses down.
Save when traveling to and from school
Most important, develop and practice good financial management skills.
Conclusion
While you consider of your college expenses, there are costs such as the tuition or cost of attendance, In the cost of attendance are billed cost and unbilled cost in which can bring the financial impact of attending a particular college. Be aware of your financial spending.