University Education In Kenya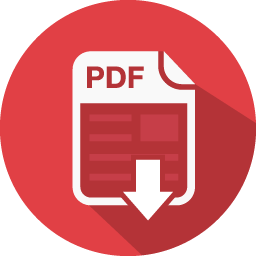 Education, more so university education, is expected to play an increasingly greater role in socio-economic development by training skilled manpower and producing and disseminating the knowledge required for a knowledge-driven economy. It should enable individuals to develop their capabilities to the highest potential; serve the needs of an adaptive, sustainable and knowledge-based economy and play a major role in the shaping of a democratic, civilized and inclusive society. According to Bailey, Cloete and Pillay the origins of university education in Kenya can be traced back to 1947, when the then colonial government came up with a plan seeking to establish a technical and commercial institute in Nairobi.
Kenya's higher education system has changed significantly in the 53 years since independence. Immediately after independence, the government set up elite national universities that catered only for the fortunate few. Then, after 1990, more Kenyans demanded access to university and the system opened up rapidly. Private universities came onto the scene, along with more public institutions. Also in the early 1990s, the government adopted a policy of financing public universities. University education is one of the most rapidly expanding education sector in Kenya. There was just one at the time of independence and there are now 33. Majority of those were established during 2012 and 2013.
Demand for university education has continued to increase with many students who are unable to be absorbed in Kenyan Universities. Student growth has also been impressive. Just about 1000 people were enrolled in 1963 and today there are about 276,349 or even more university students in Kenya, both full-time and part-time.
The high intakes and low funding from the government has made education in universities quite difficult. Many institutions don't have enough academic staff and many lecturers aren't even properly qualified. They don't have decent teaching or learning facilities or access to innovative technology. This means that teaching often doesn't advance beyond traditional methods.
There has been so many cases of academic dishonesty such as plagiarism, fabricated references, students impersonating each other in exams and lecturers demanding money or sexual favours in exchange for passing grades therefore making the education in the universities very difficult to change
For the change the university education needs it will take a combination of strategies to restore good quality university education. Kenya needs a differentiated public university system with a small number of research universities that specialise in high level research and graduate training. The University of Nairobi, Kenyatta University, just to mention a few being older and more established, all have the academic and other resources to take on this role.
The new institutions established to meet demand should focus on good-quality undergraduate and master's level instruction. Universities must also set up faculty development programs to train academic staff about the changing nature of an academic career. This training must introduce Kenyan academics to modern teaching strategies that appeal to an evolving student demographic. The state must change its funding model which is not working, and instead programs should be financed according to how expensive they are to prepare and teach. Cheaper programmes must get less money.