War On Terror: Pakistan's Prospective Strength And Vulnerability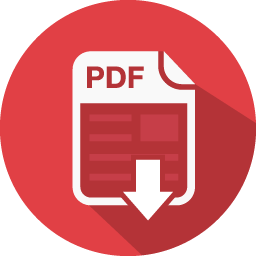 Introduction
Terrorism is relatively new term used internationally, for the destructive activities of international organizations which threaten the global peace. There are many different definitions given by different organization to define Terrorism.
Official United States Government Definition of Terrorism
'[An] act of terrorism, means any activity that (A) involves a violent act or an act dangerous to human life that is a violation of the criminal laws of the United States or any State, or that would be a criminal violation if committed within the jurisdiction of the United States or of any State; and (B) appears to be intended (i) to intimidate or coerce a civilian population; (ii) to influence the policy of a government by intimidation or coercion; or (iii) to affect the conduct of a government by assassination or kidnapping.'
(United States Code Congressional and Administrative News, 98th Congress, Second Session, 1984, Oct. 19, volume 2; par. 3077, 98 STAT. 2707 [West Publishing Co., 1984])
The United Nations General Assembly has used, the following political description of terrorism: 'Criminal acts intended or calculated to provoke a state of terror in the general public, a group of persons or particular persons for political purposes are in any circumstance unjustifiable, whatever the considerations of a political, philosophical, ideological, racial, ethnic, religious or any other nature that may be invoked to justify them.
Federal Bureau of Intelligence of America defines terrorism as,
International terrorism: Perpetrated by individuals and/or groups inspired by or associated with designated foreign terrorist organizations or nations (state-sponsored).
Domestic terrorism: Perpetrated by individuals and/or groups inspired by or associated with primarily U.S.-based movements that espouse extremist ideologies of a political, religious, social, racial, or environmental nature.
Central Intelligence Agency (CIA) Definition of Terrorism
The Intelligence Community is guided by the definition of terrorism contained in Title 22 of the US Code, Section 2656f(d):
The term "terrorism" means premeditated, politically motivated violence perpetrated against noncombatant targets by subnational groups or clandestine agents.
The term "international terrorism" means terrorism involving the territory or the citizens of more than one country.
The term "terrorist group" means any group that practices, or has significant subgroups that practice, international terrorism.
Terrorism used now in wide range of terms like "International Terrorism" "Domestic Terrorism" "Terrorist Group" or "Terrorist Organizations" "Terrorist Activities" and "State Terrorism". All these terms are used to describe all those acts of aggression that threaten the peace globally or peace of any region or state.
Literature Review
Since terrorism in Pakistan is an old story and a quite frequent one also, many of the researchers have put their valuable time and effort on this subject. Patrick B. Johnston& Anoop K. Sarbahi (2016) put forward analysis and being American it shows their side of the story. It says,
"This study analyzes the effects of US drone strikes on terrorism in Pakistan. We find that drone strikes are associated with decreases in the incidence and lethality of terrorist attacks, as well as decreases in selective targeting of tribal elders. This matters for key ongoing debates. Some suggest that drone strikes anger Muslim populations and that consequent blowback facilitates recruitment and incites Islamist terrorism. Others argue that drone strikes disrupt and degrade terrorist organizations, reducing their ability to conduct attacks. We use detailed data on US drone strikes and terrorism in Pakistan from 2007–2011 to test each theory's implications. The available data do not enable us to evaluate if drone strikes resulted in increased recruitment, but the data do allow us to examine if these strikes resulted in changes in terrorist activities. While our findings do not suggest long-term effects, the results still lend some credence to the argument that drone strikes, while unpopular, bolster US counterterrorism efforts in Pakistan.
Muhammad Shehbaz (2013) wanted to measure the linkages between inflation, economic growth and terrorism. He also wanted to prove that Inflation increases terrorist attacks. Economic growth also contributes to terrorism. The feedback effect exists between inflation and terrorism & Economic growth Granger causes terrorism.
The abstract of this paper says "This paper investigates the linkages between inflation, economic growth and terrorism using annual frequency data over the period of 1971–2010, the maximum time period for which consistent data is available for Pakistan. The ARDL bounds testing approach to cointegration has been applied while the robustness of long-run relationships is established by using rolling window approach. The empirical evidence confirms the cointegration between inflation, economic growth and terrorism in Pakistan. An increase in inflation raises terrorist attacks while economic growth is also a major contributor to terrorism. Moreover, bidirectional causality is found between inflation and terrorism as investigated by the VECM Granger-causality approach while the variance decomposition approach also supports the findings by the VECM Granger causality analysis. Our results, therefore, points to the benefits of pursuing sustainability of low inflation in reducing terrorism. However, it also implies some difficulties for policy-makers in Pakistan in their pursuit for economic growth as latter would result in an increase in terrorism activities crowding out some of the benefits of economic growth.
Robert Looney(2004)tried to find out the causes of Terrorism and he writes, " What are the causes of terrorism? Of the various theories put forth, the analysis below suggests that failed economic take-offs, in addition to the usual factors suggested, are an important element. This finding has a number of implications for Pakistan's economic reform programs. In addition, foreign aid programs to the country will have to be modified if their effectiveness in reducing the attractiveness of terrorism is to be increased.
Eamon Murphy writes in his book " The Making of Terrorism in Pakistan" abot the historical and social roots of Extremism in Pakistan.
This book explains the origins and nature of terrorism in Pakistan and examines the social, political and economic factors that have contributed to the rise of political violence there.
Since 9/11, the state of Pakistan has come to be regarded as the epicentre of terrorist activity committed in the name of Islam. The central argument of this volume suggests that terrorism in Pakistan has, in essence, been manufactured to suit the interests of mundane political and class interests and effectively debunks the myth of 'Islamic terrorism'. A logical consequence of this argument is that the most effective way of combating terrorism in Pakistan lies in addressing the underlying political, social and economic problems facing the country.
After exploring the root causes of terrorism in Pakistan, the author goes on to relate the historical narrative of the development of the Pakistani state to the theories and questions raised by Critical Terrorism Studies (CTS) scholars. The book will therefore make an important contribution to CTS scholarship as well as presenting an analysis of the many complex factors that have shaped the rise of Pakistani terrorism.
This book will be of great interest to students of Critical Terrorism Studies, Asian history and politics, Security Studies and IR in general.
Syed Ejaz Hussain(2010) researched about some of the aspects of terrorism in Pakistan. According to his dissertation,
"This dissertation, in a 3-paper format, uses three data sets to study three aspects of terrorism in Pakistan. In the first paper, using data from the GTD, I describe empirically the temporal and spatial patterns of terrorism incidents in Pakistan from 1974 to 2007. In addition, I also describe the patterns in target types, weapon types and terrorist types and the patterns prior to and following the U.S.-led invasions of Afghanistan and Iraq. Analysis methods include the univariate time series, descriptive statistics and the GIS. The study offers new insights on the measurement of terrorism, the cyclical nature of terrorism, the role of conflict, the choice of weapons, the sponsorship of terrorism, the selection of targets and the reactionary nature of terrorism. The second paper analyzes personal, socioeconomic and demographic characteristics of arrested terrorists in Pakistan from 1990 to 2009. I analyze police data on 2,344 terrorists using the GIS, univariate and bivariate analyses. Significant group differences, as well as differences based on geography lead to the conclusion that a generic profile of terrorists is almost impossible. One factor universally present in the circumstances of almost all the terrorists is that they belong to some area of conflict. In the third paper, I test Sherman's theory of defiance (1993) to discern how arrests of different terrorist types and terrorist arrest types result in different types of reactions—defiance, deterrence, or irrelevance. Terrorist types can be divided into hardcore terrorists and peripheral terrorists, and arrest types can be divided into ordinary arrests or arrests by killings. I use 20 years of data from eight regions of the Punjab. Using fixed-effects cross-sectional time series (long panel), instrumental variable approach and Poisson distribution, I conclude that: aggregated arrests, ordinary arrests, and arrests of hardcore terrorists, in the current period, are associated with higher expected incidence and seriousness of terrorism in the same six month period. Further, that as compared to peripheral arrests, hardcore arrests generate more defiance. Lags of arrests and ordinary arrests decrease the expected incidence and seriousness of terrorism, suggesting a possible decay in defiance after the first six months."
War on Terror (Pakistan's Prospective)
According to Encyclopedia Britannica, the term War on terror used to describe the American-led global counterterrorism campaign launched in response to the terrorist attacks of September 11, 2001. In its scope, expenditure, and impact on international relations, the war on terrorism was comparable to the Cold War; it was intended to represent a new phase in global political relations and has had important consequences for security, human rights, international law, cooperation, and governance.
In 1984, President Reagan started the CIA-run program of funding the Jihadi militants in Afghanistan, for first using the term 'war against terrorism'.
In the beginning, the War on Terror was US lead military campaign launched by the Bush administration in response to the al-Qaida 9/11 terrorist attacks.
Soon after Pakistan became the biggest non-NATO ally in the War on Terror. Pakistan army started many joint military operations with US and NATO forces.
Pakistan army did several military operations singularly to eliminate terrorists from their homeland, these operation are, Operation Al-Mizan, Operation Rah-e-Haq, Operation Sher-e-Dil, Operation Zalzala, Operation Sirat-e-Mustaqeem, Operation Rah-e-Raast, Operation Rah-e-Nijaat, Operation Koh-e-Sufaid, Operation Zarb-e-Azb.
Operation Al-Mizan (2002-2006)
This was the first major operation of Pakistan Army against the militant groups working against Pakistan. At that time the Army Chief was General Pervez Musharraf, who deployed forces in FATA of around 70,000-80,000 men. The loss security personnel' was around 1200-1500 soldiers as it was the first major operation inside the country and the army faced a huge loss due to lack of information about the methodology of the enemy. (Adiya Nabi 2016)
Operation Rah-Haq (November 2007)
In May 2004 clashes erupted between Pakistan Troops and Al- Qaeda and the other militants joined by local rebels and pro-Taliban forces. The offensive was poorly coordinated and the Pakistan Army suffered heavy casualties. After a two-year conflict (2004-2006) The Pakistan Military negotiated a ceasefire with the tribesmen from the region where they pledged to hunt down Al-Qaeda , stop Talibanisation of the region and to stop attacks in Pakistan and Afghanistan. However, the militants did not keep their word and started to rebuild and took over Lal Masjid in Islamabad. After a six-month standoff, a fight erupted in 2007 when the Pakistan Military decided to use force to end the Lal Masjid threat. Once the operation was over the newly formed Tehrik-i-Taliban Pakistan (TTP), an umbrella group of militants based in the Federally Administered Tribal Areas (FATA) vowed revenge and launched a wave of attacks and suicide bombings in North-West Pakistan and major cities. The militants expanded their base of operations and moved to the Swat Valley. The first phase of Operation Rah-e-Haq commenced in November 2007 in collaboration with the local police against Tehreek-e-Nafaz-e-Shariat-e-Mohammadi (TNSM) in the Swat Valley. The militants however gradually infiltrated into key cities. The second phase began in July 2008 and continued throughout the year. This operation resulted in the deaths of 36 security persons, 9 civilians' and 615 militants. The third was launched in January 2009, which ended after a peace accord, known as Malakand Accord that was signed between the Government and TNSM. (Adiya Nabi 2016)
Operation Sher-e-Dil ( September 2008)
The Pakistan Army launched Operation Sher-e-Dil on September 9, 2008 in Bajaur Agency to target all the militant groups that threatened the security of Pakistan. By early December over 1000 militants and 63 security personnel had been killed. (Adiya Nabi 2016)
Operation Zalzala (2008-2009)
This operation was launched in South Waziristan Agency in January 2008 against Baitullah Mehsud and his supporters. Around 200,000 locals are estimated to have been displaced, though it cleared most of SWA and security forces destroyed over 40,000 houses. (Adiya Nabi 2016)
Operation Sirat-e-Mustaqeem (2008)
Commenced in June 2008 but was halted by the Army on July 9, 2008 in Bara Tehsil, Khyber Agency- FATA. It was launched by Pakistan Army's 40m infantry Division. PM Yousuf Raza Gillani's government ordered the Army against the Taliban forces in Khyber Agency. The immediate trigger for the operation was two kidnappings in Peshawar of six women and a group of 16 Christians by the Islamic group Lashkar-e-Islam. Two militants and one soldier were killed in this operation. However, the major leader managed to escape to an unknown location. Soon after the capture of Bara Tehsil the operation was put to a stop. (Adiya Nabi 2016)
Operation Rah-e-Rast (May 2009)
In May 2009 an operation in Swat was launched after the accord failed to ensure peace in the region. Major offensive took place in Mingora in the last week of May and by the end of the month, Pakistan Army regained its control over Mingora. (Adiya Nabi 2016)
Operation Rah-e-Nijaat (October 2009)
In October 2009 the army launched combat against militants in South Waziristan with the help of gunship helicopters and aircraft. The major objective of this operation was to destroy the militant stronghold in the region. (Adiya Nabi 2016)
Operation Koh-e-Sufaid (July 2011)
July 4, 2011 the Pakistan Army launched another operation against the militants in Kurram Agency located within the Federally Administered Tribal Areas (FATA). Operation Koh-e-Sufaid (White Mountain) targeted militants in Kurram with the principal objective of securing and re-opening Thall Parachinar road which had been repeatedly under attack by Sunni Militants. (Adiya Nabi 2016)
Operation Zarb-e-Azb (2014)
In 2012, the Pakistan Army was able to take control of major towns of the Malakand Division and many tribal agencies. Only swamp left was North Waziristan. Even though Chief of General Staff (CGS) and Corps Commanders gave a nod for the operation COAS General Ashfaq Pervez Kayani didn't give the final go. The reason for this was that the general public wasn't in favor of military operations and also that the army wasn't well trained for the major task and difficult terrain. When General Raheel Sharif succeeded Kayani in November 2013, he gave the final order and by June 2014 the operation was underway.
Operation Zarb-e-Azb was conducted against the following militant groups: Tehrik-i-Pakistan (TTP), Islamic Movement of Uzbekistan, East Turkestan Islamic Movement, Lashkar-e-Jhangvi, Al-Qaeda, Jundallah and the Haqqani Network. The military strategy used for this was SEEK-DESTROY-CLEAR-HOLD. Seek and Destroy component is from the Vietnam War, while Clear and Hold component is from the Iraq War. Pakistan military combined the two doctrines as one for the operation to be successful. The way forward for this would be that the military will seek the target, once found it will be destroyed then the infrastructure, bodies and weapons would be cleared and the area will be held both during and after its completion to ensure post-operation and infrastructure rebuilding or rehabilitation doesn't take place. After one and a half years of Zarb-e-Azb phenomenal success was achieved. The terrorists' backbone was broken and their structure dismantled. Nexus sleeper cells were largely disrupted and with the Intelligence Based Operations (IBOs) the remaining sleeper cells were busted. 3400 terrorists were killed, 837 hideouts were destroyed from where the activities were being conducted. And another 183 hardcore terrorists were killed, 21193 arrested. However this success came with a high price, 488 valiant officers, men of Pakistan Army, Frontier Corps KPK, Balochistan, Rangers Sindh sacrificed their lives and 1914 were injured.The result of this was the overall improved security situation and the terrorist attacks in Pakistan had dropped to a six-year low since 2008.
While comparing the first operation to the last, there is a huge learning process for the Pakistan Military as well. Besides being trained as a force for conventional warfare, presently the military forces have become well equipped and trained to fight unconventional warfare effectively. The ground forces are now well acquainted with the terrain, surrounding areas' and local tribal population. The last decade, though witnessed a huge loss of civilians and military personnel, but was the hardest and most effective training the Pakistan Army would or could undergo. More sophisticated and precise weapon have been used by the Pakistan Army in recent combat missions.
Among all major military operations in Pakistan, Operation Rah-e-Rast and Zarb-e-Azb have been the most successful in eliminating terrorists. As per Director Major General Asim Bajwa of Inter-Services Public Relations (ISPR) states, 'Operation Zarb-e-Azb is the biggest and most well-co-ordinated operation ever conducted against terrorists.' And that it is a 'war of survival' hence this operation holds greater significance among all the operations conducted so far. (Adiya Nabi 2016)
Background
War on Terror started in 2001 after the 9/11 attacks in New York city America.
American intelligence stated that a terrorist organization named Al-Qaida was responsible for these attacks. Al-Qaida leader Usama bin Ladin was hiding in Afghanistan after the attacks. Pakistan shared a long border with Afghanistan. So Pakistan had to become an ally for U.S lead War on terror, and yet fighting a war against terror Pakistan became the biggest victim of terrorist attacks. Its been almost two decades since war on terror started but, there is no end to it. Terrorist incidents that took place in Pakistan during the last 18years are briefly mentioned below:(from 2001 to 2018)
In 2001, there were 2 terrorist attacks, one on the church and in other a retired army officer was killed. In 2002, 14 terrorist incidents were reported, including the assassination of an American journalist and bomb explosion in the American consulate in Karachi. Car bomb attacks in local churches and mosques facing a large number of causalities.(Dawn news 2001-02)
In 2003, 8 terrorist incidents were reported, causing 50 deaths and as many injuries. President Pervez Musherf was attack with bomb, but he managed to survive. In 2004, 20 terrorist incidents were reported, largely bomb attacks in major cities of Pakistan leaving hundreds dead and as many injured. In 2005, 11 terrorist incidents were reported, 40 people were killed and 70 injured overall, where bomb blast in Lahore caused more causalities. In 2006, 30 terrorist attacks, including 10 of a sectarian nature, took place, leaving 100 people dead and 230 others injured.(Dawn news2003-06)
In 2007, 34 terrorist attacks and clashes, including suicide attacks, killings, and assassinations, resulted in 134 casualties and 245 injuries, Pakistan faced 20 suicide attacks (mostly targeted at security forces) during 2007, which killed at least 111, besides injuring another 234 people. In 2008, the country saw 40 terrorist attacks, which caused 154 fatalities and 256 injuries, including 20 suicide bomb attacks 12 roadside and car bomb attacks, and others were of sectarian nature. In 2009, Pakistan suffered 50 terrorist, insurgent and sectarian-related incidents that killed 180 people and injured 300. (Dawn news 2007-09)
In 2010, Pakistan got hit by a large number of terrorist attacks. 150 terrorist attacks were reported, including assassination, target killings, bomb explosions, suicide attacks and few clashes of sectarian nature, killing 343people and 631 others injured.(Dawn news2010)
In 2011, 65 terrorist incident were reported, where 32 were suicide bomb attacks, at least 106 people were killed and other 200 were injured. In 2012, Pakistan has faced numerous attacks by insurgents as a result of the ongoing War in North-West Pakistan by the Pakistani military against militant groups, part of the War on Terror. At the same time, there have also been numerous drone attacks in Pakistan carried out by the United States which exclusively target members of militant groups along the Afghan border regions.(Dawn news 2011-12)
In 2013, 77 terrorist attacks took place in Pakistan. 216 people were killed and other 531 were injured. In 2014, 18 terrorist attacks were reported. There was a visible decrease in terrorist attacks during the year.In 2015, 22 terrorist incidents were reported, mainly bomb explosions, killing 53 people and 58 other injured.(Dawn news 2013-15)
In 2016, 25 terrorist incidents were reported, 34 people were killed and 56 other were injured. In 2017, 26 terrorist incidents were reported, 37 people were killed and 49 others were injured. In 2018, terrorist attacks doubled as compare to previous year (2017), 47 terrorist incidents were reported, killing 44 people and 56 other injured.(Dawn news 2016-18)
At least 60,000 people have been killed in Pakistan due to terror attacks since the beginning of the war on terror, while the economic losses have been measured at $120 billion. Since 2001, the country has also hosted millions of Afghan refugees who fled the war in Afghanistan.(Dawn news 2018)
Methodology
The overall paradigm of this thesis is qualitative research, since this thesis will explore the War on Terror from the prospect of Pakistan and try to figure out whether it is possible to win this war. What are the realities on the ground. For how long the world has to wait, to see the end of War on Terror.
Research Design
This thesis will look at the War on Terror from Pakistan's prospective as a case study. The experience of other countries which have been victim to terrorists activities will be studied. Potential similar cases are that of USA, Afghanistan, and India.
Data Collection and Analysis
The data will be collected through interviews, questionnaires, existing official documents, and government journals. Government officials in Ministry of Defense and Terrorism experts will be interviewed on the topic. The purpose of these interviews is to find out the position of government and defense agencies on the issue. Furthermore, the existing official documents on the topic will be analyzed. Besides, I intend to form focus groups to deliberate on the topic and collect the findings.
The data analysis of the findings will be generally based on qualitative narrative and thematic analysis.
Theoretical Frame Work
This thesis examines the subject of War on Terror from a realist point of view. The findings of the research will be analyzed through three basic realistic principles namely survival, and self-help. I want to understand the position of Pakistan as a state among other states in the arrangements of War on Terror. Most importantly, what will be the future of War on Terror, when it will end, who will win this war, and Terrorism as a question of power balance in the region could be better understood with a realistic approach.
Limitations
My Thesis demands a wide range of serious research, but the poor situation of law and order can be a big hurdle for me. Pakistan is the victim of active terrorism since 2001. These circumstances are not much helpful for a fruitful research work. But I will try my best to make my research more efficient.
References
Mohammad Asghar. 'Three nurses killed in Taxila chapel attack' Dawn, 10 August 2002ned terrorists' behind Pakistan church slayings' CNN, 28 October 2001
BBC News – SOUTH ASIA – Christians massacred in Pakistan'. news.bbc.co.uk Trai 'Dr Murtaza Malik, cop and driver shot dead' Dawn, 8 May 2001
Tourists injured in Pakistan blast' BBC News, 13 July 2002
Two injured in Faisalabad mosque attack Dawn, 10 March 2002
Azam Tariq gunned down in Islamabad Dawn, 7 October 2003
'Pakistan car bomb kills Chinese' BBC News, 3 May 2004
'Riots after Karachi mosque attack', BBC News, 31 May 2005
'Bomb blasts in Lahore kill six, hurt scores', Dawn, 23 September 2005
'Several killed in Pakistan blast', BBC News, 8 December 2005 "Six killed' in Balochistan blast' BBC News, 25 January 2006
'Pakistan suicide blast kills at least 50' BBC News, 21 December 2007
Pakistan army's top medic killed BBC News, 25 February 2008
Muhammad Ali Siddiqi. '8,000 dead: is the world aware?' Dawn, 27 January 2009
Declan Walsh. 'Pakistan suffers record number of deaths due to militant violence' The Guardian, 11 January 2010
'Car bomb in Parachinar'. The News. The News newspaper. pp. 1st. Archived from the original on 11 September 2012.
'25 people die in two bombs attack'. GEO TV. 26 July 2013. Retrieved 26 July 2013.
'Suicides & Drones Analytics – PakistanBodyCount.org'. pakistanbodycount.org. Retrieved 6 August 2015.
National Consortium for the Study of Terrorism and Responses to Terrorism. (2016). Global Terrorism Database (gtd1993_0616dist.xlsx). Retrieved from https://www.start.umd.edu/gtd University of Maryland
'Anger grows in Parachinar after three attacks in six months'. Dawn. 26 June 2017. Retrieved 26 June 2017.
https://www.liverostrum.com/pakistan-army-operations/1025510.html