Why People Litter In Parks: A Case Study In Ekurhuleni Open Area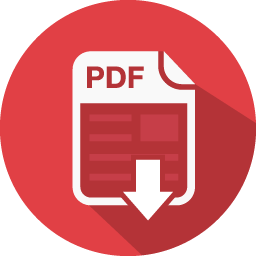 1. Title Of Study:
An investigation on why people litter in parks: A case study in Ekurhuleni open area.
2. Background And Justification
Urban parks have been widely recognised as key environmental sites that can provide individuals with a variety of active recreation and health benefits (Sallis et al., 2012). It has been reported that sedentary activities such as picnicking, sitting and social interaction with families or friends are very common in parks (Cohen et al., 2010). Although litter is one of the first environmental problems to led itself to systematic behavioural research with studies going back more than 40 years (Schultz et al., 2013), a validated measure of attitudes towards littering is still missing.
Litter includes domestic or commercial waste including debris or rubbish that is not placed in an appropriate receptible (Ojedokun, 2015) and encompasses a variety of material including cigarette butts, cans, bottles, paper, caps, food packaging and fast-food wrappers ( Al-khatib et al., 2009; Ong & Sovacool, 2012).
Litter is one of society's problem but to date manufacturers have successfully distanced themselves from the problem their packaging causes. In addition to the aforementioned problems, waste production, management and disposal present an issue directly linked to increasing visitations number that park managers are especially concerned about (Pierno, 2017).
When people dispose of these items such as food wrapping, beverage containers and smoking-related litter improperly they wash into storm drains, sewers, streams or rivers and eventually end up at sea. Sea birds and other creatures ingest such items and as the plastic decompose, they pollute the water, creating a huge environmental problem. Some food wrapping and beverage containers attract ants which end up causing holes in the soil that has a bad effect on grass and plant roots, some ants eat the flowers and can kill the plants.
People tend to litter less in places where rubbish bins are readily available, are in proximity, and are easily accessible (Foxall et al., 2006; Ong & Savocool, 2012). To understand how to effectively tackle littering, the application of a unified theory, such as Behavioural Ecological Framework is needed (Ojedokun & Balogun, 2011; Schultz et al., 2013). The Behavioural Ecological Framework (Brennan et al., 2015) is based on the tenet that characteristics of the physical environment itself, in addition to social individual factors, impact behaviour.
To develop better management strategies that can deliver behavioural change benefiting the environment, a greater understanding of the contexts that cultivate or facilitate an increase in antisocial behaviours in an area is needed (Weaver, 2015); Al-Khatib et al. (2009) outlined a multiple-level intervention to tackle littering including a range of individual and environmental elements such as proactive infrastructure, education, behavioural research and policy development.
3. Problem Statement
Littering in parks has become a major problem in Ekuhruleni open area.
4. References
AL-KHATIB, I.A., ARAFAT, H.A., DAOUD, R.J & SHWAHNEH, H. 2009. Enhanced solid waste management by understanding the effect of gender, income, marital status, and religious convictions on attitudes and practices related to street littering in Nablus-Palestinian territory. Waste Management. 29 (1),449-455.
BRENNAN, L., BINNEY, W., PARKER, L., ALETI, T., & NGUYEN, D. (Eds). 2014. Social Marketing and Behaviour Change: Models, theory and application. Cheltenhan UK: Edward Elgar.
COHEN, D.A., MARAH, R., WILLIAMSON, A., DEROSE, K.P., MARTIZES, H., SETODJI, C, et al. 2010. Parks and physical: why are some parks used more than others. 50 (suppl.): S9-12. Journal of Sport and Health Science.
FOXALL, H.R., CASTRO, J.O., JAMES, C.K., YANI-DE-SORIANO, M.M., & SIGURDSSON, C. 2006. Consumer behaviour analysis and social marketing: the case of environmental conservation. Behaviour and Social Issues, 15 (1),101-124.
OJEDOKUN, O.J &BALOGUN, S. 2011. Psycho-sociocultural analysis of attitude towards littering in a Nigerian urban city. Ethiopian Journal of Environmental Studies and Management, 4,1.
OJEDOKUN, O. 2015. The littering attitude scale (LAS). Management of Environmental Quality:
an International Journal, 26 (4), 552-565.
ONG, I.B.L., & SAVOCOOL, B.K.2012. A comparative study of littering waste in Singapore and Japan. Resources, Conservation and Recycling, 61,35-42.
PIERNO, T. 2017. President`s outlook: Trash talk. National Parks magazine.
SALLIS, J.F., FLOYD, M.F., RODRIGUEZ, D.A., SAELENS, B.E. 2012. Role of built environments in physical activity, obesity and cardiovascular disease. Circulation, 125:729-37.
SCHULTZ, P.W., BATOR, R.J., LARGE, L.B., BRUNI, C.M., & TABANICO, J.J. 2013. Littering in context: personal and environmental predictors of littering behaviour: Environment and Behaviour, 45 (1),35-49.
WEAVER, R. 2015. Littering in context(s): using a quasi-natural experiment to explore geographical influences on antisocial behaviour. Applied Geography, 57,142-153.