World Bank: Main Directions Of Work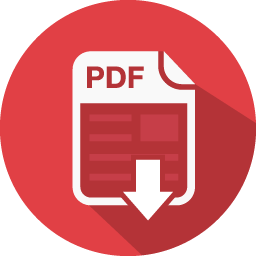 Initially, loans were provided for financing to rebuild the economies of war-torn countries in Western Europe and Japan after World War II. Today, the Bank provides loans to developing countries in Africa, Asia, Central Europe, Latin America, the Middle East and the former Soviet Union.
World Bank jobs:
Providing funds for development projects and programs
Providing policy advice and technical assistance
Encourage knowledge exchange services
The International Bank for Reconstruction and Development (IBRD) credits its lending to developing countries mainly on the sale of AAA-rated securities in global financial markets. While IBRD earns a small margin on these loans, most of its income comes from lending its own capital. This capital consists of accumulated reserves over the years and funds paid by the Bank's shareholders from the 186 member countries. IBRD's income also finances the operational expenses of the World Bank and has contributed to IDA's work and debt relief.
Investment operations
Loans, credits and investment grants provide financing for a wide range of activities aimed at building the physical and social infrastructure necessary for poverty reduction and sustainable development. Over the past two decades, investment operations have averaged about 75-80 per cent of the Bank's portfolio.
Investment operations have changed over time. Investment lending and grants initially focused on securing access to engineering and civil engineering equipment and services. But is now more focused on institution-building, social development and improving the public policy infrastructure needed to promote private sector activity.
 The International Bank for Reconstruction and Development (IBRD) and the International Development Association (IDA) provide investment operations to borrowing countries provided they have no arrears due to the Bank Group.
Development Policy Processes
Development policy processes provide rapid financial assistance that allows countries to meet actual or potential development financing requirements with local or external assets. Typically, these processes help to achieve a set of specific development outcomes through a medium-term program of policy and institutional action procedures that are consistent with the country's economic and sectoral policies. Over the two fiscal years 2006 and 2007, IDA and World Bank development policy processes 30% of the Bank's total financial commitments.
Development policy processes can be stand-alone processes or often part of a series of programs. In program operations, the Bank supports the implementation of a medium-term policy reform program through a series of annual operations, each disbursed against a jointly agreed set of policy and institutional procedures. In low-income countries where governments have adopted a poverty reduction strategy where the development policy series supports the implementation of this strategy, development policy processes can be called PRSPs, usually consisting of a three-year program series.
Services analytical and consultative
While the World Bank is primarily defined as a funding agency, one of its other roles is to provide analytical, advisory and information services to member countries so as to enable them to make the lasting improvements their people need at the economic and social levels. The World Bank pursues many ways and various ways to achieve this. One way is to conduct economic research and gather information and data on broad issues such as the environment, poverty, trade and globalization. And other non-lending activities, such as economic and sectoral work, where the economic prospects of a country are assessed through the examination of its banking and financial markets, as well as trade and infrastructure issues, poverty and social safety nets, for example.
The World Bank also relies on its knowledge bank resources to educate and educate clients so that they are equipped to solve development problems and promote economic growth. The Knowledge Bank is the wealth of communication, knowledge, information and experience gained by the World Bank over years of development work from country to country and from project to project. The World Bank's ultimate goal is to promote the information revolution in developing countries.