Dissertation Conclusion: All Ins and Outs
Dissertation is the most relevant project of your education.  After years of studies, writing essays, researching hundreds of sources and passing tiresome exams, you're finally at the stage where you must show everything you've learned and demonstrate your knowledge along with original thinking. Students of all educational establishments, ranging from the universally known Oxford to smaller and more specific colleges like Institute of Cancer Research or Courtauld Institute of Art, are equally worried. 
They focus on the body of their work but rarely think about dissertation conclusion. Due to that, this section in dissertation structure tends to be the weakest. Few people pay sufficient attention to it — they relax, thinking that the worst is already over. They are wrong. Conclusion is essential since it reflects all relevant sections your work had. More than that, it presents recommendations, so you can't allow yourself to lessen your efforts. Learn how to write it, make it brilliant, and relax only after it's completed.
The Point of Conclusion
As you're wondering how to write a dissertation conclusion, the first thing you should do is understand why it must be written in the first place. It's simple: the main purpose of this part lies in summarising your dissertation. You determine all its main points and group them together, explaining what contribution you've made and what it means for future studies on a similar topic. Your audience might forget some key moments after reading through an entire work, so your goal is to remind them and show why research you have conducted is relevant.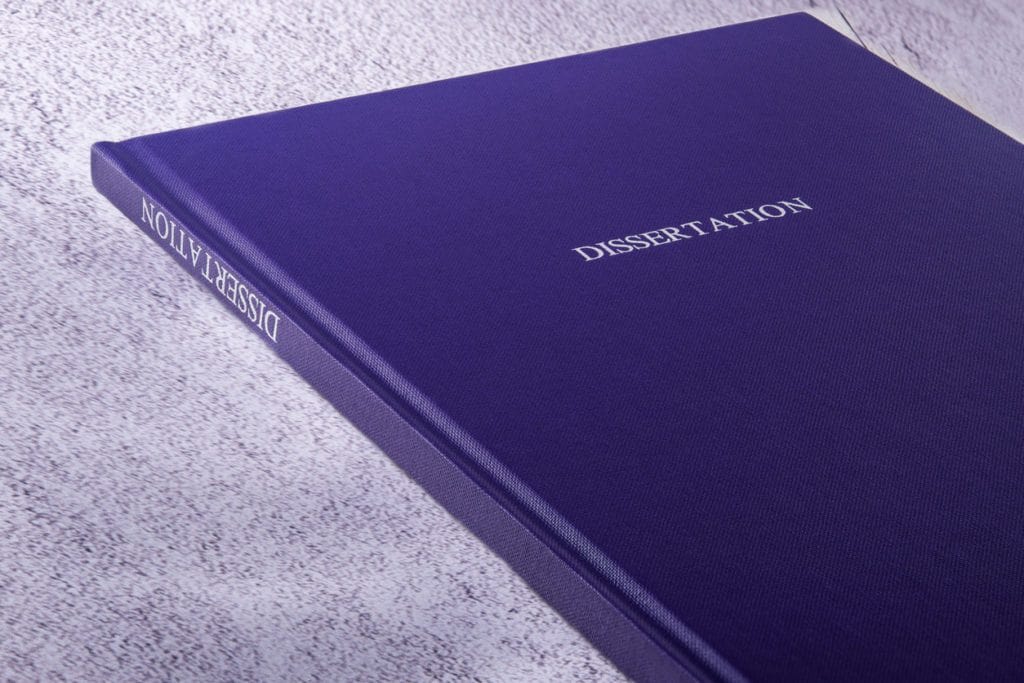 Dissertation Conclusion Structure
While it may differ depending on your course, length, and methodology, it is recommended to include these sections for your conclusion to ensure that all the classic parts are there:
Thesis Conclusion In Different Words. It works just the same way as it does with almost every academic essay where the thesis statement is re-stated in different words. It should be made simpler, which is why it is recommended to avoid complex slang words if possible. Use simple language that explains what your dissertation has been about.
Dissertation's Key Points Summary. It should include a brief justification of your thesis statement followed by your topic sentences. These can be used from your dissertation's body paragraphs in a shorter form. In other words, list your arguments to remind your audience about the most essential parts related to your dissertation. It is also good to rephrase them a little to avoid repetition.
Relevance & Significance Part. An important part of the dissertation conclusion structure that should justify your work's approach. Explain what implications your dissertation research has had and provide an example of the social impact it carries.
Call-to-Action and Future Research Guidance. It should provide a strong message to sum things up. If there are some things that you would like to highlight or leave further research recommendations, you should mention them here.
As a rule, including these parts should provide a strong conclusion structure for most cases unless an academic committee will request additional points that must be highlighted. When in doubt, check your conclusion for dissertation structure again and talk to your academic advisor.
Difference Between Discussions & Conclusion
Many students are confused not only regarding how to write a conclusion for a dissertation but also in terms of its difference from discussion. True, both sections have some similarities as they deal with talk about your findings, but other than that, they serve vastly different purposes. Discussion explains the meaning of your results, relating them to your literature review and clarifying any bewildering moments. You expand on old information and present completely new insights about it. Conclusion is different as it summarises all major elements, not just findings, and it provides further research directions. So, discussion is more specific while conclusion is much wider. You evaluate your results in the former and assess as well as demonstrate the value of your work in the latter.
Length of Average Dissertation & Its Conclusion
An average dissertation conclusion length should not exceed 7% of the overall word count and should not be less than 5%. Since we are dealing with projects ranging from 40 to 100 pages, it is easy to estimate how much it will be. It will also depend on your academic subject, methodology, research structure, the presence of graphs, statistics, or multimedia elements. Still, how long should a dissertation conclusion be? Take your total word count and take away 5% to see how much it will be regarding your remaining space. Keep it in mind when you buy dissertations online and determine how much is left to write during the editing stages.
Tips on How to Successfully Conclude Your Dissertation
In addition to all above, three main tips can be given to help you achieve a great conclusion (you can relax, if try our dissertation writing services). They entail the following:
Do not introduce any new ideas and focus on your thesis and scientific outcomes of your dissertation
Implement a summary-style tone and avoid turning things into another discussion.
Provide a clear listing of your research discoveries and stay within what you could achieve.
Do not provide too much explanation of why something has been discovered since your dissertation already does that.
Providing recommendations must be related to already existing facts and assumptions in each chapter of your work. Avoid directing people towards something totally new that has not been covered by your initial research work.
By focusing on these elements, you will come up with a successful dissertation conclusion that will fit within the word count. Include only the most essential information that is easy to understand by your target reader who should connect it to your thesis statement section.
If students face difficulties with completing conclusion or any other dissertation section, they can always contact dissertation help for students and hire professional Ph.D. writers for help.
Read also: How long is a Dissertation?
Common Mistakes to Look Out For
As you start planning how to conclude a dissertation, you have to know about mistakes lots of students make. It might help you avoid them in your own work.
Don't confuse conclusion with discussion. Be sure you understand which of them entails what.

Stay within an acceptable length.

Avoid presenting new info. It's vital! Conclusion should be based solely in what you've already researched and proven.

Refrain from engaging in speculations. All words have to be supported by previous facts, including your recommendations.  
Dissertation Conclusion Examples
Seeing theory is good but reading a sample is even better. Look at this short conclusion that comprises all elements that dissertation has to possess.
"In this study, the hypothesis that fiction does not affect reality 1:1 has been confirmed. Two
sample
groups were interviewed, including one consisting of criminals who claimed that it was fiction that pushed them to commit their crimes. After examining a decade-long evaluation of these criminals' past, it became clear that prior to committing a crime, they already had issues with violence. The research is relevant since it proves that fiction can be a trigger but not a cause of violent behavior. Still, the limitation of a small sample group means that the results are too narrow to apply them widely. Upcoming studies should focus on examining bigger groups of criminals who blame fiction for their law violations."     
"In this study, it has been confirmed that sound waves healing approach can be used for recreational purposes in the healing of mental health patients. Three sample groups have been used for analysis, including one consisting of PTSD individuals serving in the military who claimed that certain sounds and melodies from the past have been used by them to cope with stress and anger. An examination of sound patterns has been done in connection with the battlefield experience to see how exactly certain sound patterns could be linked to the activation of corresponding brain cells. The research is relevant since it proves that sound waves can be used for mental health management issues without the involvement of dangerous chemical substances. Still, there is a certain limitation of sample groups, which means that further research is necessary to determine the list of similarities with other mental disorder cases. Upcoming studies should research larger social groups to collect more evidence between brain cells activation and the use of pre-defined sound waves."
"This study has confirmed an assumption that modern video games lead to violent behavior patterns among young people. Two sample groups have been interviewed regarding their thoughts and ideas that they have had after the week of frequent playing. Both female and male groups have been left free to choose various video games among the most popular ones. By examining surveys and interviews, it became clear that video games had an element of addiction to them, which has forced young people to play more and try out their gaming ideas in practice. The research is relevant and essential since it shows how virtual reality is always linked to the practical implementation of what young people see acceptable. The research has several limitations including lack of prior mental health testing of the patient group, which makes the research incomplete in terms of the clinical settings. Additional research should test sample groups with the presence of a clinical background, which will help to eliminate existing mental health issues."
Find Help to Finish Your Work as Brightly as You Started It
Writing a dissertation conclusion is more complex than you might expect. If you are facing issues, then consider hiring a professional service. Can I pay someone to write my dissertation? Writix has been operating for years within the academic writing market, and it specialises in dissertations in particular. Ask it for assistance and you'll receive a perfectly crafted conclusion that reflects the essence of your project in its entirety.