Child Observation At Forever Kids Montessori School, Located In Lima: The Montessori Method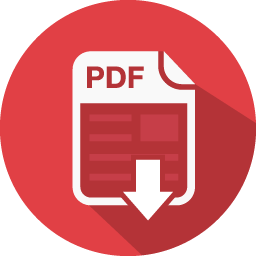 P1. My observation took place at Forever Kids Montessori School, conveniently located in Lima, Peru at Av. Las Palmeras 340 Camacho – La Molina. The school is located in a rural territory, parents live inside a couple of miles of the school. Forever Kids Montessori is open from Spring to Winter (March – December), the days and hours of operation are Monday-Friday from 8:30 A.M – 3:00 P.M followed by daycare from 3:00 P.M until 5:30 P.M on regular business days. The school is closed during Peruvian holidays, such as Maundy Thursday on April 18th, Good friday on April 19th, Independence Day on July 28th and 29th, Santa Rosa De Lima on August 30th, and Angamos Battle on October 8th. The Montessori method is a philosophy that focuses on the importance of attention to the needs of the child. The Montessori teachers and teacher assistants will provide the child with a suitable environment for them to develop actively, this is how children learn at their own pace, focusing on formulating their own concepts and discovering errors through the manipulation of multisensory material. The mission at Forever Kids Montessori is to educate children with the necessary tools so that they need to build their knowledge, autonomy and independence based on their own experiences and discoveries. They promote the improvement of their skills and the development of their creativity, as well as promoting work in cooperation with others, stimulating proper socialization and teamwork. Pricing for this kind of program can start at $300 and can go up to $1300, this price includes school materials, and a snack, lunch must be provided by the parents. P2. The nature of child care stands out in this school. Teachers and staff are always cheerful, warm, and friendly, they're always prepared help kids with anything they need assistance with. The teachers, and assistants treated every child with love and respect. Children have made strong connections with their caregivers at this center and both the teachers and the children enjoyed being around each other. I was able to spot a 4 year old struggling as he was attempting to separate his blocks, Mrs. Ramirez also noticed his struggle and knelt by him and told him very patiently what she thought the most ideal approach to separate the blocks was. He followed her advice and was able to separate them and continue playing. Another example of encouraging students to express themselves using words was when Micaela got extremely upset at her classmate Pedro who took the toy she was playing with during circle time. Ms. Paula, without hesitation turned the situation around by getting down to Micaela's eye level and asking her to explain the situation and how that made her feel. She then walked Micaela to the toy bin and helped her choose another toy to play with. Micaela overlooked what she was crying about and began playing with a different toy. The educators are sweet and relieving yet they also have a firm frame of mind to keep up a balanced learning environment. I watched every one of the instructors show a great hand washing system many times throughout the day. The infant and toddler area was completely child-proofed, every entryway had an infant gate to prevent the younger children from going into the older children's room and abstain from playing with toys that might turn into a risk or hazard. They were very good at talking narrating to the infants everything that was happening around them while taking care of their basic needs, like diaper changing, feeding, and playing soothing music to prepare them for nap time. Infants were supervised during nap time to prevent rolling from their back onto their tummy.
P3. All of the staff in this school are required to be First Aid and CPR trained. Teachers as well as all children are required to be immunized, it is one of the requirements to work and attend to this school. To become a teacher at Forever Kids Montessori, the applicant must have two or more years of experience preferably but they do require at least a bachelor's degree in early childhood education and a teacher certification for the age group in which they wish to work with, some employers may require a master's degree, and in most cases a teaching internship also. The school is inspected on a daily basis, especially the play areas, instructors do this at least once a week and arrangements are made for the well being of the children. The director checks the playground at least two times per week to ensure there are not missing any parts, anything is broken, or loose in any of the kids' play structures and furthermore that there are no sharp edges or rusted metals. In the event that there is, the structure gets closed down and replaced immediately by another one. Childrens items are neatly put away in a cubby, their belongings, such as their coats, backpacks and lunch boxes remain in the cubby for the day. The school is totally fenced and gated so there is no place that the kids can run free or for passers-by to enter for the security of the children. This center has passed the permitting license and everything is up to date. The children are constantly supervised especially during meal times. Children have their own hand washing routine. Without being told, they formed a line outside the study hall and calmly waited for their turn (after the teachers) to wash their hands. The younger children get up on the sink by utilizing a stool, and wash their hands to prepare for lunch or snack time. This procedure was repeated before nap time. Infants and toddlers have a changing station, which was exceptionally clean. They use sanitizer wipes and sprays to keep this area clean. They kept all their cleaning materials, and medications inside a locked cabinet and out of the reach of children. The environment is kept clean and safe at all times. Teachers assist with cleaning the children's areas, but for the most part children cleaned up after themselves.
P.4 Air conditioning is not common in Peru, which is why they have adequate ventilation through windows that are located towards the ceiling to maintain a strategic distance from a potential unwelcome trespass. In the unlikely event of a fire or any other emergency, they have an emergency plan posted in every classroom and hallways. Most of the activities, and physical play which generally happens outside in the school patio. Children share the common areas but at different times to assure supervision at all times and safety of all children. Some toys are brought inside the rooms to avoid the younger children from getting injured as some toys are are restricted. There is a small bathroom in the patio area in case a child in "potty-training" needs to get to the bathroom quickly. All of the bathrooms are well equipped with potties, childrens toilet seats, and are kept very clean.
P5. Forever Kids offers three specialized programs: ballet, karate, and English. They also offer daycare for parents that are unable to come pick up their children on time. At the beginning of the day, as the kids show up, they approach an apple shape board and find their names on laminated papers which have Velcro attached to the back to be able to stick them onto the apple to show they are present for the school day. Not long after they do circle time to welcome and greet the kids. This circle time allows instructors, teachers, and teacher assistant to address the assignments, activities, and plan for the afternoon and the rest of the week. Throughout the day, the instructors gives exercises independently, based on the expertise level of every child like something they are talented at and something that could utilize more work, as sensorial work with blocks. Puzzles appear to be a significant part of the school in these rooms, and the children have a lot of fun while attempting to solve them.
P.6 Juan was a 3 year old boy, whom was not following established rules. H chose not to sit with others during reading time, instead he was being disruptive and distracting others by standing and singing previously learned songs. Ms. Paula reminded everybody in the group that part of circle and reading time is to follow the rules, and circle time rules are to sit still and quietly. It is important to stay calm when these situations arise, and remind the children that there are rules to be followed, simply reminding them that circle and reading time is a quiet time. After the reminder everybody got settled and Juan found a spot by Ms. Paula where he could help her flip the pages and was able to look at the photos in the book. While some toddlers take naps during mid-day some have outgrown naps, those who wish to not nap have activities of their choice. When the children napping wake up they can choose to join them or select a different activity. When it comes to discipline, teachers send children home with a note explaining the situation and are asked to address the issue. The child will have to bring back the note signed by a parent or guardian. Feedback and questions are always welcome.
P7. New teachers in Peru, who are building experience and want to teach, volunteering is an extremely popular option. Volunteering in Peru is a fantastic to gain the experience they require. Most of the teachers at Forever Kids have a degree as a teacher or a graduate in education. They had to undergo a thorough background check to insure that they have never been convicted of a criminal offense, convicted of terrorism, sexual crimes and / or crimes of drug trafficking. To become a teacher a degree in Early Childhood Education is a requirement, along with at least two years of experience in childcare, and one must be CPR and First Aid certified. One must be willing to undergo several background, criminal, and drug test as well as a physical exam to be a candidate to work here. Random drug tests are given to prevent drug abuse while caring for children. Your teaching license must be renewed when expired, and must be valid at all times.
P8. The educators at Forever Kids are happy and full of energy when it comes to their profession. Mrs. Martinez, who realized he had a mellow disability seen he was making some hard memories and was encouraging about it, she had the option to expel the kid from the circumstance and gave him an opportunity to break down what would he be able to do distinctive to make the circumstance work. At the point when he had the option to regroup, he discreetly strolled towards his instructor and participate in a gathering action. One of my favorite parts was watching the children interact with the classroom pet, Peppa. Peppa is their guinea pig. The children are in charge of making sure Peppa has food and water on a daily basis, and teachers are in charge of cleaning her habitat. Having a classroom pet teaches children great responsibility at an early age. During drop off time, Juan did not want to let go of his mom's legs. For some reason he just didn't want to go to school that day. I observed the teacher talk to Juan who was not making the best decisions for his knowledge. Juan did not want to interact with the teacher or the other students and cried out for his mom as she rushed out of school. The other kids were starting to cry and in a matter of seconds it felt like control was completely lost. The teachers started to bring toys out and getting ready for circle and greeting time as if nothing was happening while ensuring the safety of all. One of the teachers asked Juan to help her set up the books and pick out a song to begin class and everything was settled and everyone went back to normal. It amazed me to see such chaos and such calm teachers. I learned that sometimes, the best solution is not to go directly and address the problem but wait for the storm to pass.
P10. In Forever Kids Montessori school the use of punishments and rewards does not make much sense, since instead of helping the children to develop their will and internal discipline, what they learn is to make their decisions based on an external factor. Limits must make sense so that they can easily be explained to them, a limit is there for safety or for respect. The little ones may not understand it at first, but that is why the following rules are important, the rules or limits are the same for everyone, including adults. If children see that everyone respects the same rules they will understand that they must also respect them. Leading by example is their golden rule.
P11. They do not believe in time-out, or standards. Positive reinforcement is more beneficial than the more common methods. When a child misbehaved, the teacher immediately turned the situation around by removing the child from the activity to avoid others from copying his actions, instead of putting him in time out the teacher acknowledged his a great jumper and started a jumping game to turn his behavior around.
P12. (likes 3)I like how invested the teachers are working at this school, it's not just a job for them but a career that fills their hearts with joy. Another thing liked about the Montessori method is that the education is child-led. If a child is particularly interested in something, he or she can focus on that instead of being forced to do things she or he has no interest in and therefore probably won't do well. I liked that every room had an excellent mix of toys and exercises to keep their brains challenged and occupied. Infants and toddlers had a lot of space to investigate, crawl, and walk around securely since the designated spaces for them have previously been childproofed. I truly appreciated learning every teachers different approach.
P13. One of the major things I didn't like, is how expensive and outreach this school can be for some parents. Though this teaching method is definitely not for everyone, I think it should be more accessible for the benefit of the children. I expected to see teacher-parent communication about the day, but it was just a greeting and simple report of the day without detail.
P14. (Suggestions 5) Better communication, It is important for parents and guardians to discuss successfully with the teachers in the school, this way everybody can be on the same page with regards to the children's improvement and achievements as well as their difficulties. The snacks provided should consist of fruits, vegetables, and whole grains. The children should be able to experience more outdoor play, they could really benefit from the physical activity and this would reduce obesity.
P15. It was an incredible opportunity to have the pleasure of meeting the director, instructors and kids in this school.