Maori Culture And The Role Played By Treaty Of Waitangi In New Zealand Business Organizations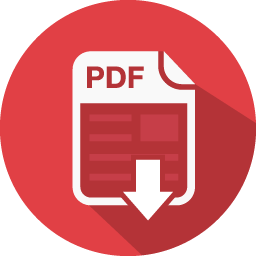 How is the inclusion of Maori culture an advantage to Air New Zealand?
There are so many companies worldwide are recognizing the benefits of introducing indigenous cultural and traditional values into their business. Maori culture is New Zealand's indigenous culture. The Inclusion of Maori culture and traditional values are used and in Air New Zealand.
Air New Zealand is one of the first New Zealand company that has adopted the Maori culture and values. This is very vital for their corporate social responsibility in their business. As such, Air New Zealand is having sustained the values and culture and it has given an advantage of having it.
Cultural values and indigenous inclusion differentiate the product or service that the company provides. This also creates opportunities for employees in the company connect well with brands and services that are available in the company. The advantages of having indigenous inclusion in the company are:
High Level of understanding from employees – the majority of employees believes that Maori culture adds certain confidence to Air New Zealand and are very proud of its connection with it.
Non – New Zealand employees to connect with a brand – this enables immigrants to connect with Air New Zealand. This also creates opportunities for non-New Zealand. This also enables employees who have no background in New Zealand, Air New Zealand provides background on what 'Kiwi' is. They educate and explain the significance of cultural symbols such as "koru" (traditional fern, also the iconic for Air New Zealand).
Tourism – By demonstrating the cultural values, customers on Airline are warmly greeted with 'Kia Ora' and they share the love of New Zealand. Air New Zealand states on their website that their customers are 'core of everything that they do'.
Describe any three such components which the company has adapted to look more 'Kiwiana'?
Air New Zealand has included its key components in their company to look more Kiwiana. The components are used to preserve the culture and market New Zealand's importance in the tourism sector. Air New Zealand is the first company who have included Maori culture in the daily routine of their business. Air New Zealand has stated on their website that they recognize the Maori culture is an important part of New Zealand's identity.
Here are the three components that have been used:
1. Maori Language Commission – Air New Zealand has included their staff benefit of learning and getting to develop staffs. If you get to see any staff wearing "Waha Tohu' pin, you will be able to converse to that staff in the Maori language. By wearing this Pin, it is an identifier to any nationals' customers that staff is able to speak in the Maori Language. It is practice for international airlines to produce pins that identify the language cabin crew can speak fluently. Waha Tohu pin is identifying Te Reo speaking Air New Zealand cabin crew. It is a mechanism for cultural change. Below is the symbol of what is called 'Waha Tohu".
2. Logo used and known as "Koru"- The logo that is used in Air New Zealand is known as Koru. Their uniforms are weaved with Koru it is also their badge. Koru symbolizes the spiral-shaped based on the shape of a new unfurling silver fern. It is a symbol of new life, growth, strength, and peace. For the symbol, it is also used at the tail of the plane. Below picture shows both uniform and tail of airplane having Koru symbol. Air New Zealand also uses Koru names as:
Koru Memberships.
Koru benefits.
Koru contact center
3. Customer Greetings – Air New Zealand welcomes its customers with a smile 'Kia-Ora' and shares the love of New Zealand while disembarking the plane or boarding plane. Customer greetings include brand characteristics. These brand characteristics were expected to be followed by all employees. This branding and customer greetings have crystallized the importance of what Air New Zealand customers, clients, and partners are shown its unique quality of Kiwi service. With their special greetings, there is also tradition when rugby team or any special occasions, Air New Zealand performs 'Haka' dance on the arrival of visitors or receiving their main guests at Airports in New Zealand. Haka Dance is known as ceremonial dance or challenge dance. Below image shows New Zealand team performing Haka, which is done at the Airport.
Research and outline the role played by "Treaty of Waitangi' in New Zealand business organizations.
The Treaty of Waitangi plays a very vital role in the business in New Zealand. In 1840, Crown and Maori Chiefs signed a treaty between each other as a covenant. The reason for this covenant was that crown wanted to colonize New Zealand before any other powerful country would have overtaken New Zealand. The purpose of signing a treaty was to enable settlers and Maori people to live together in the country on a common set of regulations, laws, an agreement that has been signed.
The role of the Treaty in the business is very relevant and provides an enormous opportunity in the business sector and as the nation. Treaty is aimed to protect the rights of Maori to keep their land, forests, fisheries, and treasures while handing over the sovereignty to governors. This was done for the Maori and Pakeha rights to be protected and in terms of accepting the rights of Maori. Treaty of Waitangi and its relevance on how businesses work. Treaty of Waitangi gives Maori the right to own their land, as when settlers came, they took their land illegally. The Maori who owns lands results in larger settlements in terms of land and cash. Since then, Maori uses this right to get their business flowing by selling land, doing fishery business in seas and do import and export. This creates great flow in the country by playing the vital role of the Treaty of Waitangi.
Employment and conservation of culture and treatment of New Zealand's indigenous people to be treated fairly in employment opportunities. Equality is the most significant role of a treaty in New Zealand. Any business that establishes or even growth there is equal rights for employment opportunities. This should eliminate racism in the country by allowing equality. Treaty of Waitangi upholds the rights of Maori and their lands. It also helps in building a relationship between Maori and other New Zealanders.
As there was a difference of the Treaty of Waitangi that was signed in English and Maori version, there were set principals to reconcile these differences. The three principals were established to reconcile these differences in the Treaty of Waitangi. These are:
1. Participation – This means the principal of having everyone's equal participation at the workforce at all levels. This suggests that indigenous people should have also the right to decision making. For example, Air New Zealand has equal employment opportunity and Maori can be in involved in management to make decisions in the business.
2. Protection – in this protection principal, it gives the rights, benefits, and possessions at the workplace. There should be equal rights and protection possessions of the company, this means Maori tikanga (culture and protocols) and taonga (meaning treasurers) and Teo Reo (Maori Language) are to be respected and given equal rights of the culture.
3. Partnership – this principal acknowledges power/governance and making all employees work together with the same right and benefits of the crown. There should be Maori input or inclusion of their say at all levels of the organization and making comment on management decisions. For example, engaging Maori with planning work and strategies in Air New Zealand for their uniforms, greetings and logo designs.
Critically analyses the role played by indigenous culture in the success of an organization. Outline similar examples, like that of Air New Zealand, and provide details of the effects it has on making the company more successful.
Another organization is very successful in maintaining the indigenous culture and the principals of Treaty well respected and adhered. The chosen company is ÄLL BLACKS'. Going to a little bit on the rugby team, the All Blacks are New Zealand's premier national rugby side and are best rated amongst in the world for well over 130years. All Blacks are one of the country's best, strongest and loved sports team. The teams continue success is nations pride and selections and matches are actively debated at workplaces, clubs, homes, and countries.
The main components and advantages that are used in this team are:
Logos – Rugby team the All Blacks use the silver fern on their rugby jerseys. The Silver Fern represents New Zealand and their indigenous people of New Zealand. Silver Fern is inspired by the front of New Zealand tree fern.
Cultural Item – the team perform Haka as their match dance before any of their matches. This symbolizes the cultural inclusion of Kiwi in their team. It is also known as challenge dance, which suits the occasion for players to be done before matches start.
Language – Maori language is used in the team when there is half time between players and when they score tries. The English language is also used and shown on televisions when there is a coach addressing the team.
The principles of the Treaty are well maintained, and the success of this Team is shown. The team is very successful by the inclusion of their cultural values and countries indigenous involvement. When talking about the 3P's of Treaty in relation to All Blacks, here are some of the examples as to how the team is more successful.
Participation – There is equal participation in Team, including all team members, as we can see the team is mixed with equal rights, including Maori, Pakeha, Fijians, and others. This involves all team players including Maori as Treaty explains that they should be given equal rights to make decisions. In the team, while playing Maori players make a decision in their next move or even in management decisions, Maori staffs are included to make such decision at the management level.
Protection – This is well protected, as the culture is well included in their all match with language protection, haka dance is done which is one of the cultural values of New Zealand. As discussed above, the Teo Reo (Maori) language is given equal rights. Players can speak Maori culture and perform their cultural values to bring pride to the nation.
Partnership – means allowing all employees including Maori in the Team to be given equal rights in decision making. This ensures in the Treaty, that all team players have equal rights in the work they do together. When a partnership is involved, we can say Maori are also included in the management of hiring and recruiting players, where they keep their Treaty ensured that all Maori be given equal rights in selecting players.
After looking at the 3P's and the inclusion of the cultural values in the Team All Blacks, these are effects it has which is making the Team more successful and bringing pride to the nation. All Black Team has successfully gained a lot of fans across the world, who are not even residing in New Zealand.
Consider yourself as being appointed as the cultural and customer ambassador (CCA) for a New Zealand based organization, which is not displaying any form of Maori culture in its activities. Recommend ways in which it can use this indigenous culture towards being more effective.
Being the culture and customer ambassador at one of the eateries that I would like to name as eateries place, I think there are few Treaty of Waitangi rules not observed and I would like to bring the cultural values of New Zealand and following the 3P's to get the business successful.
Being the role model there need to be 3 aspects that could be key roles.
Being a "thought leader"- this means getting to know more of cultural values and always think ahead of what can be done.
Have communication ambition and enable other employees to build their cultural knowledge.
Observe development and learn and get ready for the next steps.
The responsibility in getting this eatery place more culturally diverse to New Zealand is firstly to establish my roles and responsibility in being the role model of New Zealand Culture. When I mean role model of New Zealand culture is learning the Maori Language, having cultural diversity in the getting events organized at work for cultural happenings in relation to the country. Must believe in adding the value of culture in the eatery place. Also have natural leadership, that will have equality of Maori in the workforce.
In the eatery place, there is no equality of participation. There need to be equal employment rights to get Maori to be involved, if not on their cuisine but as waitress or cashiers to show the equality in employment. Secondly, protection right is totally not there, as we cannot see any New Zealand cultural values, even any logos and all are displayed. The partnership is of course not involved, as there no recruitment of Maori staffs in this eatery, so there is no involvement of Maori in decision making.
The recommendation for the inclusive Maori culture in the Eatery company would be as follows:
Branding – If its different cuisine eatery, never mind as me being the culture and customer ambassador, I would work on branding of company with some New Zealand logo, symbols or style to be inserted or even have trademark in this company to get Maori customers and also other cultural customers to see how different the company can operate even by having something different.
The inclusion of TOW of the 3P's – this will involve in getting all Participation, Protection and partnership right of Maori cultural inclusion. As all three P's means getting to have the equal rights of all cultures including Maori. By including Maori employees will add more value to the company on their looks from customers point of view.
Adding warm greetings to their service, by saying Kia Ora with other cultural greetings will show a diversity of the company.
If my inclusion is taken into consideration, then there will be benefits to the business which will also give the nation a good reflection. I will call this tangible impact on diversity. There is listed ways diversity and cultural inclusion of Maori culture in the workplace influences a company:
Having Maori culture inclusion, this will drive not only the business but economic growth by its income-generating target.
It will also be one of the greater shares of the consumer market.
By including Maori and other cultural employees will create diversity in the workforce which means more qualified workforce.
This will also avoid employee turnover costs in the company.
There will be more creative and innovative workforce.
Therefore, as a cultural and customer ambassador for Eatery company the above recommendation and benefits will be done if Maori culture inclusion is taken place in the company. The business will also boom with following TOW and cultural values of New Zealand leading nation to have its economic growth and more customer and tourism sector increase with such recommendation.