International Relations: My Personal Experience Of Different Cultures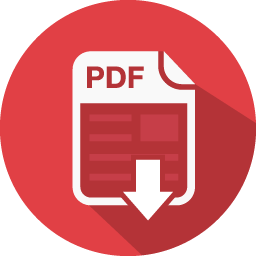 International Relations
I have had the privilege of experiencing four different cultures. I was born in Germany, my father is Iranian, my mother is Dutch and since the age of ten I have divided my time between Germany and Britain, where my father now lives. Due to my diverse background and the contrasts in my own upbringing, depending on whether I was with my father, a neurosurgeon, or mother, a psychologist, I have always been fascinated by the differences in modern societies and political systems.
It has engendered a desire to understand how nations form their policies based on different morals and principles, why some are successful and others unsuccessful and how there is a willingness to act collectively and co-operate between nations.I welcome the opportunity to develop this interest further in a rigorous academic environment.
I have always had a great interest in the role of women in international politics, reinforced by what had happened to women in my own family. My Iranian grandmother, a seemingly traditional lady, was once well on her way to become one of Iran's first female judges, before the Palavi monarchy failed and Khomeini came to power. To her and many others demise women were not allowed to be judges anymore under new Islamic laws. Her story encouraged me to read books like "Half the sky" by Nicholas Kristof and Sheryl WuDunn and "I am Malala" by Malala Yousafzai, which have demonstrated the importance of strengthening human rights, gender equality, social justice and economic opportunity for all citizens, not just for women.
After attending Islam Conference, where I listened to talks about feminism in countries such as Iran and Afghanistan, I decided to take part in the Women's Council Model United Nations conferences in my town, once representing France and once representing Iran. Discussing policies about women's rights in an international context from two different perspectives (European vs Middle Eastern) proved to me that governments which include perspectives from all citizens, regardless of their gender, make more informed decisions in society than those who merely do it for the sake of political correctness, if even at all. I am also proud to say that I won medals for both of my position papers and have since continued to take part in global Model UN conferences, such as the one in New York.
I now feel inspired to pursue a career in international relations, preferably an organisation like the UN Women's council, in order to dismantle repressive regimes in the middle east, Asia and Africa and to build more progressive, emancipated and prosperous nations. I would like to study political and international approaches and analysis and how policies are created in order to benefit different societies.
Aside from academic interest, I studied classical ballet to a high level for 13 years, one of which was spent at Trinity Conservatoire of Dance in London.
I have also spent two consecutive summers volunteering, as a personal assistant to both physically and mentally challenged children and adults. One case I was involved with, an eight year old boy with epilepsy, required my constant supervision and determination to keep him occupied and sustain his self-esteem. Other extra-curricular activities I have pursued include tennis, jiu-jitsu and playing the piano in school concerts.
At school I was lucky enough to have been elected head of year, for eight consecutive years. Among other things, I was required to chair meetings between other heads of year and to join committees who discuss aspects of the curriculum. As a result, I learned how to develop my leadership qualities; to mediate between groups of teachers and pupils, who often have different opinions and needs; and create forums for problem solving. These are traits I believe to be essential when studying politics in an international context.
I look forward to employing the skills I have learned, such as self-discipline, focus and time management, which are crucial for achieving excellence and success, at university level.
I have come to discover that International Relations is a subject filled with endless possibilities and I am eager to discover more about the complexities of the world, such as those between NGO's, governments and citizens, through undergraduate studies and beyond.