Leadership Development Plan: Stages And Background Information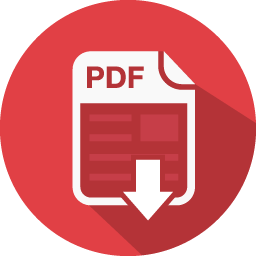 Introduction
In this ever-evolving world the role of leadership has never been greater as it is a concept that is important in all aspects of life. Leadership is "the process of interactive influence that occurs when, in a given context, some people accept someone as their leader to achieve common goals" (Silva ,2016). In this paper I explain how one of my all-time favorite leaders and one of my childhood role models New Zealand rugby player Richie McCaw demonstrated many aspects of leadership in his role as captain of the world conquering All Blacks. I then with the use of self-assessment tools and test created a leadership development plan centered around improving my leadership capacity through achieving set goals. With the help of another one of my biggest role models in my mother Sonja Butler I was able to get feedback on how I can improve my leadership development plan and what she believes I need to do to improve my leadership capabilities.
Stage 1 Research/ Observation
Leader Background Information
A person I believe to be a successful and effective leader is former New Zealand All Blacks rugby captain Richie McCaw. I do not personally know this leader, but he is someone that I look up to as leader and someone I see as being one of the best sporting leaders I have seen or watched. From watching the All Blacks games from a very young age I have always looked up and admired the way Richie McCaw leads a group of men into battle on the rugby field. Richard (Richie) McCaw was born on December the 31st 1980 in Oamaru, North Otago which is in the South Island of New Zealand (White M, n.d). As a New Zealand Rugby player, he played in 148 International tests for New Zealand which is a world record, in 110 of those tests he was captain of the team. Since debuting for the All Blacks in 2001 against Ireland in Dublin he was able to achieve 131 wins and 2 draws from his 148 tests which is another world record in rugby (White M, n.d). McCaw became captain of the New Zealand All Black on a permanent basis in 2006 and in his time as captain he was able to win 7 Tri-Nations competitions, 10 Bledisloe Cups against Australia and most importantly he won 2 Rugby Union World Cups in 2011 and 2015 as captain of the All Blacks (White, M, n.d). He also won many individual awards such as the world player of the year 3 times, New Zealand player of the year trophy 4 times, the New Zealand sportsman of the year twice, was the youngest person to be awarded the order of New Zealand in 2015 and then was New Zealander of the year in 2016. It was only after 14 years of service to New Zealand rugby that he retired in 2015 after leading the All Blacks to a world cup win. McCaw is also seen as leader off the field for the charity work that he does in New Zealand and around the world for organizations such as the iSport foundation, Blood Cancer New Zealand and has helped raise numerous funds for those who were injured in the horrible Christchurch earthquake in 2011. McCaw is recognized by many as being the best rugby captain and one of the best sports leaders ever seen.
What makes Richie McCaw a good leader?
Richie McCaw was such a good leader due to how he was able to unite all different people to come together as part of the team the All Blacks. He was able to create a culture among the team that was based around respect, inclusion and honesty. He was able to do this by setting very high standards of himself and for all those around him. 'That's probably the biggest learning, it's not just about me, it's about having a good group' (Westpac New Zealand, 2010) as he mentions about creating this well renowned culture of the All Blacks and unifying the team. He was also able to lead by example on the field with all his courage, effort and bravery but he was also able to illustrate to the public and his team his leadership off the field. What makes Richie McCaw such a great a leader and why he is admired by so many around the world is because of the way he conducts himself when playing the game with his teammates and opponents and the with those fans and supporters of his. He is very humble and honest person and will do anything to help his teammates get success. Which was shown in the 2011 World Cup final when he played through the whole game with a broken foot to lead the All Black to World Cup success. He has also been able to gain the respect off all his teammates and the public through his actions which has led to his success and the team's success.
What I perceive Richie McCaw's leadership traits, behaviors and qualities are.
General personality traits are the traits that are shown while in and out of a work setting. It can be seen in Robert P Tett and Dawn D Burnett (2003) study that there is 'a unique comparison between personality and ability traits.' Whereas task related personality traits are those traits that are specifically related to the task that needs to be accomplished. Richie McCaw has been able to demonstrate that he exhibits both strong general personality traits and strong task related personality traits. Some general personality traits that he has shown are trustworthiness as you know you can trust him to perform, he has a high tolerance for frustration as seen in the 2011 World Cup when the teams Number 10 kept getting injured which would have frustrated him massively but you wouldn't have known for the outside. He also has self- confidence in his ability to perform both on and off the field, he has shown assertiveness when needed in situations, also has a very high emotional stability as you don't see him react in a over the top manner or see him to down on himself as he is very stable emotionally in his character. Most importantly he is able to show enthusiasm for rugby and for the team his playing for which in most circumstances encourages his teammates to work for and with him. Some task-related personality traits he illustrates as a leader are passion which is shown in the way he plays rugby and how much he is willing to do for his country that he loves. He also shows enormous amounts of courage on the rugby field through putting his body in dangerous situations to protect his teammates, which was when he was playing the World Cup final with a broken foot. When things aren't going his way on the rugby field, he has been able show that he is flexible and that he can adapt to different circumstances thrown his way. Richie McCaw has been able to illustrate to many how he has also been able to use a behavioral approach of relations- oriented leadership as he has been able to build an environment in the All Blacks that is based on emotional support, trust, confidence and expectations.
How Richie McCaw uses power and influence to make him an effective leader?
Richie McCaw had power and influence as he was able to influence others to change their characters so that they would come together for the desired outcome which was team success with the All Blacks. Richie McCaw had positional power which was legitimate which was granted to him due to his position which was captain of the New Zealand All Black. With this power he had the power to create a culture that he desired among the team. The culture he created in this team lead to the success as it had a focus on equality and everyone doing their part for the team, which is shown as he would get the senior players like himself to sweep the rooms or sheds after every single game. He also had personal power more specifically referent power, which he used to gain respect and attention from teammates, All Blacks fans and sport watchers. McCaw, I believed was a charismatic leader as he showed many qualities of a charismatic leader such as vision, ability to inspire trust, minimum internal conflict, ability to empower others and high-risk orientation. Through his power and influence he had on the All Blacks as a leader he was able to make sure that those apart of the All Blacks were of the follower type of activists. As this meant that they were very motivated and loyal to the cause of the leader which was in the All Blacks case McCaw (Kellerman, 2008).
Stage 2: Leadership Development plan
Tests:
Ability to Work under Ambiguity/Uncertainty/Change: Self-assessment
Results- With scores of 35 and 18 = 53 – just above the mean slightly closer towards intolerant.
Diversity Management Capability: Self-assessment
Results- Score of 10- very tolerant person and dealing with diversity comes easily to me.
Assessing your team leadership skills
Results- Score 11- Understand the ingredients to be a highly effective team leader
How self-confident are you?
Results- Score of 53- Moderate or average self confidence
Goal Strengths/ Weaknesses Activity Timeframe Measurement
Improve my ability to work under Ambiguity/ Uncertainty/Change. Strengths
Respecting and accepting change
Ability to move on without an argument
Weakness
Staying calm
Communication with people – Having a different work schedule.
Changing my daily routines and habits
Start going out of my comfort zone and do activities which are unfamiliar (be more adventurous and outgoing). – 1 Weeks
2 Weeks
4 weeks – Whether this change increases or decreases stress levels.
Whether this change make me feel a lot happier and healthier.
Whether I feel more self-confident and am starting to do stuff I wouldn't normally do.
Improve my Self Confidence. Strengths
Being honest and respectful
Weakness
Speaking in front of large crowds
Speaking out when I don't agree on something.
Respond less to people with the answer 'I'm not sure' or 'maybe'.
Taking more risks and be open to change in my life.
Doing more public speaking – 6 Weeks
3 Weeks
6 months to a year – When I am confident in my decision making to just answer with 'yes or no.'
When I start doing things I wouldn't normally be confident doing.
When I am able to present confidently to a class without the need for assistance.
Maintain my diversity management capabilities and tolerance. Strengths-
Accepting everyone no matter differences
Inclusion and involving everyone
Weakness
Maintaining tolerance when tired and exhausted
Being able to continue to accept people no matter how diverse they are to me.
To continue to be kind and patient with everyone no matter their differences. – 6 Weeks
6 Weeks – When I am continually meeting new people and learning about new stories and differences.
When I feel as though I am making everyone I am with happy and enjoy my company.
Maintain my team leadership skills. Strengths
Building trust
Creating a friendly and enjoyable culture
Weakness
Communication
I am able to continue to build trust among people in my AFL and cricket teams
I am able to enjoy working in University assignment teams with people who are from a different cultures or have a different accent. – 3 Months
5 weeks – If I can still completely trust my teammates.
If am meeting new people and still working in diverse groups.
Review of Leadership development plan
I believe that the leadership development plan that I have created will really help me improve and maintain my leadership skill. As seen through the use of diagnostic tools and self-assessment tests I have realized that the leadership aspects I need to develop are my self- confidence and ability to work under uncertainty and change. As seen in Ertekin Pinar, Yildirim & Sayin (2018) study on mid-wife candidates it shows when people are more self-confident that they are more aware of what they are doing, perform better under duress and are less stressed. It was also seen in the results of Ucar and Duy (2013), Kisac and Budak (2014) and Yuksel (2015) studies, that people that have high levels of self-confidence are seen to be recognized as being more responsible, innovative, creative and have a greater success in their interpersonal relations (Ertekin Pinar, Yildirim & Sayin , 2018). These studies have been able to show me how important self-confidence is in leadership and everyday life. That is why I want to improve my self-confidence from moderate or average to either a high or desirable level or maybe even very high self-confidence. I look to increase my ability to work with change, uncertainty and ambiguity as I believe that it is a very important aspect of leadership that I need to improve to become a better leader. My score from the test on my ability to work with change, ambiguity and uncertainty was alright but I would like to improve this aspect and move my score towards the average for managers which is 45. The world around is always changing and there is always going to be uncertainty for the future but what is important is how you respond to the ever-changing environment around us. In an effort to improve my working with change, ambiguity and uncertainty it is important that I improve my flexibility and reduce the amount of structure I have in my life (Abma, T , 2000). As seen through the diagnostic tools I am good with my diversity management and tolerance and in seeing this I have decided to try and maintain this leadership skill. I believe that I am very accepting and respectful of people from different cultures and am able to acknowledge and accept different cultural dimensions for people I work with from different nationalities. It was also found through these tests that I have very good team leadership skills. This is likely to come from my past experience of being a leader in either my football or cricket team. In these sports team I believe that I show qualities of being a transformational leader, as I try motive teammates to perform beyond their expectation and try to untie everyone together in an effort to win the premiership in either sports.
Stage 3: Feedback
The leader who gave me feedback on my leadership development plan was my mum Sonja Butler. She was the perfect person to give me feedback as she is a leader that I look up to and she has also held numerous leadership roles as a part of her work. This was seen through her current role of being the Talent Acquisition leader for Tabcorp in Melbourne and some past leadership roles include setting up her own consulting service, being a national account manager at LinkMe and being an Accounting and Finance Manager at Hudson.
When I sat down with mum and talked through my leadership development plan, we were able to discuss my goals, strengths and weaknesses and my measurement of these. She stated that the goals and activities I set were clear and that they were aligned with my strengths and weaknesses. From the discussions we had she was able to identify that my measurement indicators were a little unclear. So, to incorporate this feedback I changed my measurement indicators slightly so that they were easier for me to measure. I also altered my activities for my maintaining team leadership goal as she stated that they were more outcomes rather than activities. There was a lot talk about whether she would do the same as a student and she said it was difficult to tell due to our different circumstances and development. I also through a suggestion from my mum changed some timeframes to make them more realistic for myself, as some of them were to long originally and some were way to short of a timeframe.
I believe that I will know when I have reached the level of development set out on my leadership development plan when I feel better in myself and am more confident to be a leader and when I am able to stress less in day to day life and be more calm when situations arise. As I want this leadership development plan to help me become a better leader through increasing my self-confidence, becoming better at working under duress, change, uncertainty and ambiguity and to also hopefully become a better communicator. I want to be able to make sure that whenever I walk into or out of business, organizations or sports team that I have left them better than how I found them at the start (Hewlett, S & ProQuest, 2019). If I was able to become half the leaders that Richie McCaw and my mum are, I believe that I would have achieved my goal and reached my leadership development plan.
Conclusion
Through completing this leadership development assignment, I have been able to learn a lot about the different aspects of leadership and have been able discover what my leadership strengths and weaknesses are. I have been able to do this through researching and observing the leadership qualities that Richie McCaw portrays on and off the rugby field. The creation of a leadership development plan has been able to help me establish a set of clear goals that I need to achieve to enhance my leadership capacity. With the help of another leader in my mum Sonja Butler I was able to receive direct feedback on my leadership development plan, which was very helpful in my efforts to improve my leadership capabilities. After doing this assignment I feel my leadership qualities are going to improve to an extent where I become the best leader I possibly can be.
References
White M, n.d, Richie McCaw, Encyclopedia Britannica, Viewed 15th of September 2019.
Westpac New Zealand, 2010, Standing Tall: Richie McCaw on what it means to be a leader, Westpac New Zealnad limited, viewed 14th of September 2019
3 Tett, R.P. and Burnett, D.D., 2003. A personality trait-based interactionist model of job performance. Journal of Applied psychology, 88(3), p.500.
Uçar, T. and Duy, B., 2013. The relationship between locus of control and self-confidence with problem solving skills of midwifery and nursing students. TAF Preventive Medicine Bulletin, 12(6), pp.689-698.
Kisac, I. and Budak, Y., 2014. Metacognitive strategies of the university students with respect to their perceived self-confidence levels about learning. Procedia-Social and Behavioral Sciences, 116, pp.3336-3339.
Yuksel, A., 2015. Nursing students' self evaluation of problem solving skills and related factors. Journal of Nursing School of Hacettepe University, pp.37-49.
Ertekin Pinar, Yildirim & Sayin (2018) Investigating the psychological resilience, self- confidence and problem- solving skills of midwife candidates, Nurse Education Today, 64, p144-149
Abma T (2000) Responding to ambiguity, responding to change the value of a responsive approach to evaluation. Evauation and Program planning, 23(4), pp 461- 470
Hewlett S & ProQuest (2019) The sponsor effect: How to be a better leader investing in others, Harvard Business review Press.
Kellerman, B., 2008. Followership: How followers are creating change and changing leaders. Boston: Harvard Business School Press.
Silva, A (2016) What is Leadership? Journal of Business Studies Quarterly, Vol 8, pp1-5.