Marketing Plan Of Scarf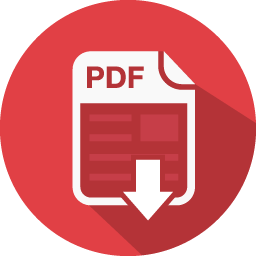 1. An Executive Summary:
SCARF is an independent and charitable non-profit association that supports refugees who have grieved major turmoil and loss before arriving in Australia. This organization supports such refugee entrants to start a new life and feel safe in Australia. In this assignment, SCARF's marketing plan is described in detail. SCARF has different types of programs for refugees to help such as education, Social Inclusion, settlement support etc. The community affiliates and volunteers are the heart and soul of organization. SCARF is vastly reliant on the local community and businesses for contributions, talent and resources which help them in giving life to their respective initiatives and plans. SCARF also get funding from Australian government. The detailed assessment and SWOT analysis i.e. assets, opportunities, strengths, weaknesses and threats has been completed in order to implement an effective marketing plan for SCARF. A worthy marketing plan benefits a firm to achieve competitive advantage in the extremely competitive market, therefore, the tactics to follow and the ways of aiming the explicit clienteles have been involved in this strategy.
2. Market Analysis
I. Marketing objectives: Marketing goals are seen as the goal of a unit to be accomplished if precisely defined and each member employed in the company works towards the same objective. SCARF's main marketing objectives are listed below:
Growing the number of contributors by fascinating and inspiring them to donate
Increase the number of volunteers to support on a regular basis
Retaining and building durable relation with the present supporters and volunteers
Increasing the number of campaigns and fundraising events
Accordingly, SCARF should emphasis on its growth rate by 50% with the help of this marketing strategy and to enlarge its amenities in further parts of the country as well.
SCARF involves in numerous targeted agendas such as education, befriending, driving, tutoring, training and youth leadership. However, in order to achieve these goals SCARF must focus an audience, segment them and facilitate market positioning in order to extract the best.
While executing the marketing plan, a target market is considered as a core idea. This helps to focus on the right clienteles to whom the company wants to sell its products. A target market is further separated into diverse parts so that the marketing tactics can be executed accordingly to attain desired success.
II. Market segmentation: Market segmentation is described as a community of individuals who share likeminded needs (Sheehan, n.d.). Market segmentation can be divided in four categories i.e. geographic, demographic, psychographic and behavioural. Because SCARF is a non-profit association, hence, it focuses on behavioural segmentation which includes the behaviour/attitude of the community towards refugees' immigrants. SCARF also examines the factors such as gender, income, age etc. through demographic segmentation and then aim the market accordingly. Under the psychographic division, SCARF divides the clients based on their personality as well as traits. With the help of these segmentations, SCARF can simply choice its market.III. Target Market: After market segmentation process, the target market is carefully chosen. Let's say, SCARF has targeted the children of age group between 0-5 years for its story telling services in several languages. To achieve this, various volunteers were trained on how to do storytelling for which they gave an optimistic feedback later. A target market is a community of clients to whom an organization delivers its goods and services (Sheehan, n.d.). Therefore, it is extremely significant for an organization to wisely target its audience in direction to avoid any kind of damage. The target market for SCARF should be:
Customers or Clients
Supporters or Donors or funders
Volunteers
IV. Market Positioning: Market positioning is the establishment of an image amongst the customers around the product or facility offered by the organization. In direction to implement this, it is significant for the association to take initiatives and support the awareness of the target market. SCARF needs to sustain its image in the market or in other words SCARF need to spot itself as a reliable organization. The finest technique to do that is by communicating the outcomes to the community rather than the problems. http://bodinewilliams.com/positioning-for-nonprofits/ SCARF must provide the evidence to the supporters regarding how they will be using it and they must demonstrate how many lives they have protected with the help of these programmes. The motive behind this is in today's era, no donor is prepared to donate funds based on the mission and vision of the association rather they want to hear the definite results or developments by such organizations.
3. SWOT Analysis
SWOT analysis is a tool that helps evaluate both internal as well as external influences of an organization (Davis 2014). strengths and weaknesses are measured as the internal factors however opportunities and threats are considered as the external influences.
Strengths: SCARF has a durable image in the market which benefits it to gain the faith as well as loyalty of its associates. It consists of great number of volunteers who support the refugees in settling in a new county with new culture and a new atmosphere. SCARF gets the economic support from the Australian government. Another significant strength of SCARF is its ability to provide employment chances to such migrants with the help of its relations and support from the local community.
Weaknesses: Regardless of having a list of strengths as well as a durable market presence, SCARF contains numerous weaknesses which it needs to overcome. The primary weakness is the fewer availability of fundraising as government support is to the tiniest. Thus, the organization want to enter into partnership with additional programs in order to boost up its financial capitals so that the refugees can be facilitated to the maximum level. One more weakness is its diversification i.e. this organization is only situated in Illawarra and Wollongong.
Opportunities: SCARF generates opportunities for the refugees such as social inclusion as well as community acquaintances. It also helps the refugees to live a self-regulating life with their family in a safe and protected environment. Another significant chance provided by SCARF is job networking and work readiness such as resume writing, skills enhancing etc.
Threats: The threats which can be considered as a obstacle for the development of such non-profit association are financial unpredictability, volunteer staff etc. Still, the principal threat is the reputation of such organizations as such organizations depend upon the perceptions of the public in general and a corrupt reputation will seriously cost them. In such cases, the organization will not be able to protect donations and other financial support from the external sources.
4. Marketing Strategy
Marketing strategy is an important component for every organization success. Such strategies are applied by such organizations to accomplish revenues goals, goodwill and to deliver excellent services to their customers. An organization's aim, vision and mission are undoubtedly defined by a decent marketing strategy which helps in achieving those goals within the specified timeframe (Sarangi, 2012). It is considered as a building block of a marketing strategy. Marketing tactic helps an organization on using its unusual resources in the finest possible way in order to maximise the profits.
Strategy 1:
Spread awareness: Awareness is vital for the organization as it is the only way which will help in folks knowing around the vision and mission of the association. SCARF should make supreme use of marketing networks such as internet, TV advertisement, social media and telephonic calls/messages. More research should be completed in order to find about the influencers/supporters/partners who can be supportive for the organization.
Strategy 2:
Maximise the donations: In demand to increase the contributions, include the contribute button on the home page which is plainly visible so that every visitor can find it on first view, no matter where they are on the website. Thank you, emails must be sent to all the contributors, and they must be informed and updated about the influence of their donation. This additional helps in retaining the contributors for an extended period.
Strategy 3:
Boost volunteers: Volunteers play an important role in the non-profit organizations (Govekar & Govekar, 2002). The best way to increase the volunteers is by posting the volunteer chances on the website frequently. However, they must be updated how helpful it was for the refugees and the positive impacts it had when they volunteered. Thoughtful emails should be sent to them on consistent basis which supplementary helps in preserving the relationship and inspiring the community to come back over.
Strategy 4:
Strengthening the partnership: SCARF must look toward strengthening the corporation with the agencies which would support in financial inclusion, maximise the community participation and the welfare of the refugees settling in Australia.
5. Action Items
Concerning the activities to be performed by SCARF may include making finest usage of the internet sources/Social media resources. SCARF should use the internet to spread the news about the actions performed by them on social media platforms and other sites. It is the best way that the maximum number of individuals can be informed about SCARF activities, and they will be aware about the facilities SCARF providing to refugee immigrants. In addition, SCARF should post about the real stories of the refugees whom they have assisted and also share their feelings and experiences with such programmes on their websites. Other action objects which can be helpful in reaching the goals may include redesigning the website in such a way that all the information should be available to the clients/volunteers, increasing the number of movements and events for fundraising to every month and making preparations for presents to be given to volunteer as a thanking gesture.
6. Proposed Budgets for Action Items
The proposed budget for the marketing plan would be about $15,000 per month. A planned budget helps an organization to give an outline about the expenses and cost it is going to incur while applying on the action items. However, budget benefits an organization to monitor its performance by comparing the strategic performance with the actual performance. The cost of budget i.e. $22000 includes the expenditures such as:
Website $1000p/m
Email marketing $2000 p/m
Social media $500 p/m
Campaigns $2000 p/m
Posters and other advertising $3500
Gifts to volunteers $1000 p/m (depends upon the number of volunteers)
Part-time staff $5000 p/m
In the past years, SCARF has operated on a yearly budget of about $150000 p.a. However, in order to include this marketing strategy and other programs, it can be predicted that the annual budget will increase to about $700000 in the coming years. Thus, in order to increase the number of agendas and employ some part-time staff to take care of such agendas SCARF needs to manage its budget well in advance in order to avoid facing any type of problem in future.
7. Reporting:
This report contains the approaches to be implemented in order to evaluate and analyse the action items. The finest way is the assessment of actual and planned performance frequently. If there are any inconsistencies, then the same must be managed and fixed. The number of opinions on the website needs to be stalked regularly in order to check whether the public is showing attention to this noble cause or not. The response rate from the community must be measured and the arriving questions must be counted. By evaluating all these opinions, SCARF can achieve whether the projected marketing strategy can be valuable to the association and the community or not.
References
GrantSpace. 2019. Where can I find examples of nonprofit budgets? | Knowledge Base | GrantSpace. [ONLINE] Available at: https://grantspace.org/resources/knowledge-base/budget-examples/
Getting Attention. 2019. NEW Nonprofit Marketing Plan Template—Right-Things, Right-Now Marketing. [ONLINE] Available at: https://gettingattention.org/articles/planning-budgets/nonprofit-marketing-plan-template/.
Allie Decker. 2019. The Ultimate Guide to Nonprofit Marketing in 2019. [ONLINE] Available at: https://blog.hubspot.com/marketing/how-to-run-a-lean-mean-nonprofit-marketing-machine.
Nonprofit Blog. 2019. A Guide to Nonprofit Budgeting: Get Your Basics Right (+ Free Template). [ONLINE] Available at: https://donorbox.org/nonprofit-blog/a-guide-to-non-profit-budget/.
Corporate Finance Institute. 2019. Market Positioning – Creating An Effective Positioning Strategy. [ONLINE] Available at: https://corporatefinanceinstitute.com/resources/knowledge/strategy/market-positioning/.
Qualtrics. 2019. What is Market Segmentation? 5 Focus Areas for Max ROI | Qualtrics. [ONLINE] Available at: https://www.qualtrics.com/experience-management/brand/what-is-market-segmentation/.
Marketing for a Good Cause: 7 Strategies for Nonprofits | WordStream. 2019. Marketing for a Good Cause: 7 Strategies for Nonprofits | WordStream. [ONLINE] Available at: https://www.wordstream.com/blog/ws/2016/02/09/marketing-for-nonprofits.