The Problems In Public Bus Transportation System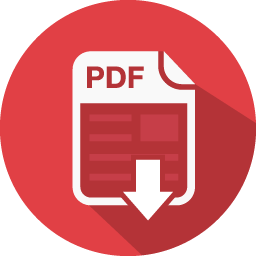 This research was conducted by author in order to identify the problems faced by people in bus system in Dhaka City from passengers' perspective and also from the transport authorities; point of view. According to the author, bus industry is too unplanned and characterized by several problems, so the passengers found it as the most unattractive mode of transport and they had no other choice. The study conducted revealed that long time travel, safety of women and less frequent buses in order were the most affecting problem faced by the people in that area and makes bus service a less attractive option.
The study also found that the importance of these attributes can vary according to age, sex, educational status and location. A problem faced by one group of people may not be faced by another group of people.
The other factors associated with bus services like low quality of bus stops, substandard pathways toward the bus stops, no declared time schedules for passengers, inside unfriendly environment of the bus are contributing in declining service quality. Moreover, misbehavior of driver and conductor with female passengers are very common. Female passengers do not want to use public bus to avoid unpleasant situations.
The transport authority does not have sufficient manpower and political support to monitor and control these conditions in the public bus system in the city.
Top Reasons People Give Up On Public Transit by Jeff McMahon (Forbes)
https://www.forbes.com/sites/jeffmcmahon/2013/03/06/top-eight-reasons-people-give-up-on-public-transit/#16dcdd9fd84c
This article mostly explains what are different kinds of problem people face in urban transport system and why there are chances that commuter are more likely to stop using public transit/transport. It explains that there are more likely chances that people don't mind delays caused by any emergency or mechanical failure, mostly people will forgive these kinds of situations of extremities.
A research graduate student Andre Carrel, regarding this research expresses that most significant negative experiences that drove a reduction in transit use were delays perceived to be the fault of the transit agency, long waits at transfer points, and being prevented from boarding due to crowding. Further research showed that passengers care about much more than just when their buses will arrive but also about different types of delays the experience.
Here are some of the top reasons people give up on public transit, according to the researchers:
Delayed on board due to transit vehicles backed up or problems on the transit route downstream.
Experienced long wait at a transfer stop.
Missed departure due to wrong real-time information.
Unable to board or denied boarding due to crowding.
And these are some of the top reasons where people usually forgive the transit system as found by the researchers.
Delayed on board due to emergency or mechanical failure.
Experienced long wait at origin stop.
Ran to stop but the bus or train pulled away.
Delayed on board due to traffic.
John Pucher and Nisha Korattyswaroopam: The Crisis of Public Transport in India: Overwhelming Needs but Limited Resources
In this paper the researchers have tried to explain how the overwhelming need of the people has led to many problems faced by the public itself in transportation due to the availability of less number of resources. The lack of financial resources prevents necessary investments in maintaining and upgrading existing bus and rail systems and building new ones.
Likewise, many advanced technologies long available in Western Europe are simply not affordable in most developing countries like India and other countries. They explain various kinds of problems such as
In public transport systems in the Third World countries are plagued by corruption and inefficiency
Overcrowding is another problem that has led to undependable services. Trains and buses in most cities are dangerously overcrowded.
Congested roadways that slow down buses, and an operating environment that is often chaotic and completely uncoordinated.
One more major problem as identified by the research team is that 23 percent of the urban population of India is living in poverty, India has been forced to keep its public transport fares extremely low. That has sharply restricted the operating revenues of all public transport systems, making it difficult to afford even routine maintenance and vehicle replacement.
Another problem is, since large cities are far more dependent on public transport than small cities, the need for public transport services has increased faster than overall population growth.
Buses carry more than 90 percent of public transport in Indian cities. Most Indian cities have no rail transport at all and rely instead on a combination of buses, minivans, auto-rickshaws, cycle rickshaws, and taxis. Even in most of the largest cities, rail transport carries less than a third of public transport passengers.
Neha Mittala, Neenu Ittyerah: Urban transport crisis in India
The researchers have gone through thorough research in identifying the public bus transport crisis in India. Transport crisis are characterized by levels of congestion, noise, pollution, traffic fatalities and injuries, and inequity. This article summarizes key trends in India's transport system and travel behavior, analyzes the extent and causes of the most severe problems. Rapid growth, low incomes, and extreme inequality are among the main underlying causes of transport problems in developing countries. Although the nature and extent of transport problems from one country to another, virtually all developing countries suffer from the following problems:
Unplanned development at suburban level without adequate infrastructure, bus transport, and public services.
Traffic congestion due to rapidly increasing in ownership and use of private cars and motorcycles due to which big vehicles like bus very much challenge in efficient movement on roadways.
Then comes the problem of inadequacy of number of buses for road transportation.
Primitive and non-existent traffic control management often without the most basic street signage leading to several kinds of delays and accidents
High level of transport- related pollution including air, noise and environmental pollution impacts the travelling public.
Other common problems discussed in this paper include:
Most buses and trains in small and medium size Indian cities are old and poorly designed
There is no proper maintenance of these public transport vehicle leading to decrease in operational efficiency
Dangerously overcrowding in buses makes them undependable and slow.
Public Transport's Biggest Problem: The Public (That's us) – by Ross Elliott 11/12/2015
http://www.newgeography.com/content/005097-public-transport-s-biggest-problem-the-public-that-s-us
This article describes how increasing urban congestion is costing the economy very negatively. Traffic congestion is described as handbrake on economic productivity and the suggested solutions for reducing traffic in public transport is very expensive and may impose unacceptable compromises in basic needs.
Underinvestment in public transport as well as private transport today has led to many problems that public themselves face today.
With change in nature of work of people, public transport system need to adapt with this change. The solving problem faced by regular commutators like fixing the schedules can play a key role in fighting transport problems.
With the change in nature of society, earlier public transport meant only trips to work and then back home for men. But with rising proportion of women in workforce and freedom to women, public transport must be safe for women in every perspective.
Women and public transport – by M. UZAIR NIAZI Mianwali
https://www.dawn.com/news/748189
This article from newspaper directly describes and points out various problems faces by female passengers while commuting in public transport. Many women are working outside their homes to support their families and using the local transport to reach destinations.
While the local transport system facilitates the people, especially women, it has many drawbacks that need serious attention.
Traveling becomes a painful experience for them because of stares from both the drivers and the passengers. Women feel unsafe while travelling by public transport.
Drivers display uncivilized behaviour towards womem passengers which is extremely annoying.
Loud vulgar music is also played throughout the journey, which is very disturbing for women passengers.
In many cases it is seen that seats that are reserved for women are occupied by male co-passengers who refuse to listen to get up from the seat.
Safe Buses for Women and Children – UN Women National Committee
This paper is focused primarily on the identification of problems faced by women and girls in public transportation such as in buses and trains. According to their survey, most of the women were found to take more trips and travels on more days per week than men. They used buses to go to market, school and perform other household chores. Also according to study, during peak traffic hours and no traffic hours, women felt higher risks of sexual harassment and another form of sexual violation.
Over 90% of women and girls in the study reported experiencing some form of SV when accessing public transportation, including on buses, while waiting at bus stops, while walking to and from bus stops, or in taxis. The most common types of violence reported by women and girls included verbal sexual remarks, extortion, robbery, threats or intimidation, inappropriate touching, indecent exposure.
97% of women and 75% of men described feeling unsafe when using public transport. Women Vendors felt most at risk of violence in the late afternoon and after dark, when carrying cash following a day of vending, and when the PMVs stop running and their transport options diminish.
Bus stops were described as severely lacking basic amenities. The most commonly identified problem was uncleanliness, followed by a lack of lighting, uncomfortable or inadequate seating and insufficient cover. It was also revealed that bus stops provide no information about bus routes.
Another major problem identified at bus stops was inadequate traffic control of buses when they pick up and drop off passengers. Comments described buses driving dangerously in and out of bus stops in an attempt to pick up passengers quickly and beat competing bus drivers.
89% of respondents said that PMVs often speed at dangerous levels. It was also noted that drivers and crew would not respond quickly enough to violence occurring on their bus and that there is frequent overcrowding.
Overcrowding in buses goes unabated, authorities fail to ensure safety of passengers by Jagmanjot Singh : Hindustan Times
https://www.hindustantimes.com/punjab/overcrowding-in-buses-goes-unabated-authorities-fail-to-ensure-safety-of-passengers/story-EhpGf5LEYUpThKMevTbTbP.html
This article gives various examples which shows how the bus drivers and conductors are violating basic and necessary safety rules to maximize their profit. Passengers hanging along the doors and sitting on the rooftops of private buses is a common sight in the city. This kind of issues have several times been pointed and highlighted but no necessary actions are taken.
This kind of scenarios lead to overcrowding in buses which leads to several problems to co-passengers :-
In a bid to maximize their profit, bus conductors and drivers continue to violate traffic norms by putting lives of thousands of passengers at risk every day. They pack their buses beyond the capacity, but authorities concerned do not take any action.
The private buses with a capacity of accommodating 43-45 passengers carry 65-70 passengers at a time. Some passengers even dangle on the doors of the buses.
Sometimes, when buses run out of seating space, passengers travel on the roofs of buses, thus putting their lives in danger.
So many people have reported that conductors and drivers of private companies misbehave with passengers.
Passengers often complain about the rash driving which have caused several road mishaps, but it hardly moved the traffic or transport authorities to take strict action against the culprits.
Every Bus Ride is Like a War: Delhi Women on Safety Aboard Buses by DEEKSHA SHARMA
UPDATED: 16.12.18 (The Quint)
https://www.thequint.com/neon/harassment-women-safety-in-delhi-dtc-buses
This article describes the situation of women safety in our capital Delhi. Several women were asked for different kinds of problem that they face while commuting daily in buses. As per the article there are 1612 buses in Delhi and 32 lakh daily commuters where women safety needs to be obviously taken care of.
Thousands of women take crowded buses to go to work and college on a daily basis and many have faced harassment on board. After the Nirbhaya case in 2012, Delhi government promised mandatary marsh duties on all DTC buses, working CCTv cameras, GPS tracker for all DTC buses and a panic button. But still there are many problems faced by daily cmmuters:-
Most of the women travelling in buses have almost never seen a marshal on any DTC bus. But according to Delhi government, close to 3000 marshals were deployed for safety of women.
Some women reported that men stand in weird manner pass lewd comments and no one does anything but just watch everything in silence.
Women have to take the longer route via metros so as to avoid overcrowded bus.
As per women only on Women's Day Delhi Government does something for the safety of women and that too is not implemented properly. Example – The introduction of panic safety alarms in March 18 is still an implementation challenge.
Varun Varghesea, Bhargav Adhvaryua : Measuring overcrowding in Ahmedabad buses: costs and policy implications
This research paper has measured the overcrowding problem faced by people travelling in Ahmedabad where buses are the main mode of transportation for local people. They have identified several problem faced by people due to overcrowding.
Overcrowd travel creates many problems to the commuters such as accidents, pick pocketing, standing in the buses, uncomfortable and tedious journey due to intolerable heat, and dresses getting dirty and damaged.
Journeys in bad weather, in overcrowded traffic condition adds to the difficulties that people face along with heavy hand – luggage that sometimes they carry
This overcrowds also results in delay in operation, short life of vehicle, and inconvenience in issuing tickets.
Due to overcrowd, commuters with luggage and concessional students are forced to be ignored by the crew especially in peak hours.
The women passengers feel uncomfortable because of the misbehavior of a few male passengers in many instances.
Applying of sudden break in substandard roads causes unmanageable standing journey for the passengers, particularly housewives carrying children and luggage and for the old people in overcrowded buses.