Alex Katz: The Evolution Of Artistic Style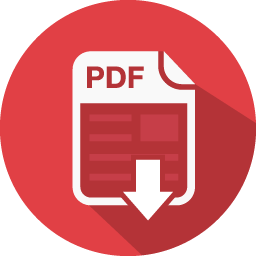 Alex Katz is an American artist specializing in simplified portraits and landscapes, also known for his large-scale paintings on a monochrome background. Katz's artistic career began in New York in the 1950s, at the time when Abstract Expressionism was the most vigorous. He responded to the abstract style of the dominant trend at the time with a brand new modern figurative aesthetic. His bold portraits and lyrical scenery have become well-known representative images of contemporary art. Besides, his image works in a radical contrast with the art trend of the time, and is a pioneer of Pop Art, because Katz chose portrait realism and adopted a lot of colors. Katz's most familiar work is a large-scale oil painting based on daily life. By removing the background and discussion, the viewer is only focused on the protagonist of the moment. He used his 'painting in the present tense' to describe his 70-year career and expressed his keen observation of his surroundings: social occasions, natural scenery, flowers, family and friends, especially his wife. And Ada, often on his paintings. Its fluid painting explores the essence of expression and the perception of images through portraits. At the same time, he absorbs the anti-abstract of Pop Art and gets rid of the depth of field and removes the background. Alex Katz considers himself to be a simple and analytical painter. His character arrangement is unconventional, and the same image is depicted multiple times in the painting. He wants to draw on the subconscious and intuitive, and let people know the world through painting. His paintings have been presented in an easy and novel way to understand. Below I will describe Alex Katz's artworks from the 1950s to 2010s and bring out what has changes.
To begin with, in 1950s, the landscape paintings that Katz painted were small sizes and the brushstrokes were also expressive. Katz was quite 'free' when he was painting, the starting point of Katz's paintings is the interest in the contemporary living environment. He decided to try greater realism in his paintings, he becomes more interested in portraits and painted his wife and his friends. Katz began to use a monochromatic background, which would be a resolute feature of his style. He is familiar with the depiction of the social figures, so he uses beautiful and fashionable characters to compose pictures, pay attention to the details, skilled techniques, vivid contrasts, large-scale flat color gamut and simple skills, there are no narrative and plot. Since the 1960s, he has painted New York's scenery, the landscape of Maine, as well as portraits of his family members, writers, artists and New York society conductor. In the early 1960s, influenced by television, film and billboard advertising, Alex Katz began to paint large-scale paintings, often with dramatic cropped faces. However, In the late 1980s and 1990s, most of Katz's works are large landscape paintings, which he described as 'environmental.' Instead of observing distant scenes, the audience feels surrounded by nature nearby. In his landscape paintings, Katz loosened the edge of the form and performed the work in larger paintings than ever before. Besides, in 1986, Katz began to paint a series of nighttime photos, it was different from the sunlit landscape he had previously drawn, it has forcing him to explore a new type of light.
Throughout the 1990s and into the 21st century, there are variations on the theme of light falling through branches appear in Katz's paintings. At the beginning of the new millennium, he also began to paint a large number of flowers. Beginning in 2010, Katz exactly re-framed his subject matter by applying more drastic cropping of the individual portraits. Similarly, he began to use multiple closely cropped images of the same subject to compose the paintings, which were sorted on the canvas and similar to slides, but with non-chronological angular changes creating an impression of the environmental portrait. Katz continues to expand his current landscape paintings and discover a broader and more refined light.
To talk about Alex Katz's work, one of his work "Winter Scene" was created in 1951-1952. It consists of fast, painterly brushstrokes, and the scene immediately echoes the impressionist air paintings and the Fauvism and Abstract Expressionist techniques. The size and density of leafless growth help to distinguish background and foreground, but because of the sharp contrast between strokes and white canvases, we can see Katz's early preference for dynamic tension between depth and surface. Most of his early paintings have depict clear and delicate gray tones, and the openly luminous off-white shows his preference for the color field, as seen in his later works. When some of his early works were included in his first show at Roko Gallery but were overshadowed by other artists' works in the gallery space, Katz thought that the lack of color in his paintings was a mistake and began to try with more intense hues.
"The Black Dress" was created in 1960. Alex Katz's wife is the cornerstone of Katz's portrait practice, and the features she explored over the years have shown cohesion and development in his career; she has also become an abstract icon in Katz's art. In this painting, one of the six characters in the painting looks like a smirk on a man portrait on the gallery wall. With their new acceptance of high culture, through the establishment of many urban Bohemian women's uniforms – black – this view looks very classic that even Katz reexamined the theme of black dress in his later works. Calvin Klein wrote about one of Katz's black costume paintings: "I…love what a simple black dress says about the woman who wears it." He went on to say that this dress is a ' laconic' choice. "The irony… definitely not related to fashion." Besides, it shows his wife wearing a classic black dress and repeating various poses in a unusually way. This is the first of many paintings by Katz in depicting multiple perspectives of a single character. The composition's multiple views imply many aspects of his wife, but also be used as a three-dimensional substitute, just like the image of dancing Three Graces in classical art. The black dress is flattened and creates a unique tension between flatness and three-dimensionality. The order of the poses is also reminiscent of stopping motion photography or looking at the simultaneous views of Cubism and futurists from multiple perspectives. However, his wife does not move. In this painting, each pose is independent, immovable, and fixed like a personal portrait or a separate paper doll. She poses for Alex Katz and is also proven to be a part of his world. Her dress and delicate posture are similar to those worn by Jacqueline Kennedy Onassis, as the poet Frank O'Hara must have noticed when he named Alex Katz's wife as 'the first lady of the art world.' Also, Alex Katz had said 'I've always been interested in fashion because it's ephemeral.'
"My Mother's Dream (7:45 pm Monday; 7:45 pm Tuesday; 7:45 pm Wednesday; 7:45 pm Thursday)" was created in 1998. It is one of Alex Katz's largest environmental landscape paintings. This work consists of four large panels, each work is depicting different moments of the same setting at dusk on different days of the week. There are four different in discontinuous scenes represent backward or forwards, in which sequence is established and repeated throughout the composition. With his environmental landscape works, Alex Katz's goal is to pursue "quick things passing," record the speed of time and capture the moments of rapid observation and specific light conditions in the landscape. He has described his ultimate goal as 'the present tense' or the simultaneity of sight and consciousness. Katz sees this moment as an explosive 'flash' before the image becomes the focus. He found that the simultaneity of light, movement and color provides an opportunity to paint in an almost unconscious way, it immediately producing an image that replies to nature. Alex Katz has said "In the 90s I went back to large landscapes, but I got the idea of making an environmental landscape. Most landscapes are in the distance, so the idea was a wrap-around painting—one that wraps around you so that you're in the landscape."
In addition, "White Roses 9" was created in 2012. In an interview in 1968, he commented that flowers are "all overlapping volumes", just like the individuals in his group of characters, which overlap each other as they enter the image space of the painting. However, by choosing flowers as the theme, he tries to introduce a greater degree of movement into his artwork without literally representing something in the movement, thus he starts to focus on the unfolding form of the rosebud. In fact, 'White Rose 9' provides a combination of volume and void dancing on the surface of the canvas. Alex Katz uses a physical poetic language similar to dance in his work, allowing the audience to adapt this structure to his or her own mood and emotions. Moreover, the light and shape provide an unexpected movement cut on his floral paintings. Quickly and surely applied, moist, and oscillated between the shackles and elegant states normally associated with the human body. In this painting, the roses are white color with fleshy petals and jagged leaves, is aggressive and fierce, commensurate with the usual summoning of flowers. He combines with expression in a formalist way, and the firm, flat and informative style is completely unique. The artist is known for raising themes from everyday worlds and transcribed them with bright color patches, a process that links him to the Pop Art movement. "White Rose" presents a basic form of naturalistic color and is one of his most representative artworks. However, from the 1960s, Katz has been painting flowers, often painted during summer residencies in Maine. The cropped, flattened composition displays a debt to Japanese art.
Last but not least, Alex Katz is famous for his portraitures and landscapes. Alex Katz is also often described as precursors to Pop Art. His portraits and landscapes are regarded as the pioneers of Pop Art – the vivid colors, the simple original lines and the contours of the paintings, all of which are his creation marks. He likes a particular subject matter, but he doesn't like narratives. In his own words, Katz mostly focuses on the surface. By speaking about his style, Katz bridges the gap between abstraction and figuration. In 1950s, Alex Katz's Painting began to use a monochromatic background and his landscape painting still keeping small sizes. However, since the 1960s, Katz has been painting flowers and often paints during his summer residence in Maine. Cropped, the flattened composition shows debt to Japanese art. To achieve this goal, he stripped information about the appearance of the object by removing details to almost transforming the subject into paint stains. This style allows him to portray his subject in a way that is essentially related to form, about light, time, and the environment. Katz says he eliminates unnecessary information about the structure of the object and captures inexpressible channel time. But since the 1960s, he has painted landscape and portraits of his family members, writers, artists and New York society conductor. In the early 1960s, influenced by television, film and billboard advertising, Alex Katz began to paint large-scale paintings, often with dramatic cropped faces. Finally, in the late 1980s and 1990s, most of Katz's works are large landscape paintings, which he described as 'environmental.' Overall we can see that from the 1950s to 2010s, Alex Katz has changes a lot in his painting, including his subject matter, style, color and sizes of his painting.
Bibliography
Ashbery, John. Reported Sightings: Art Chronicles 1957-87. New York: Knopf, 1989.
Alpers, Svetlana. Alex Katz (exh. cat.). New York: PaceWildenstein, 2001
Katz, Alex. In Chambers Biographical Dictionary, by Liam Rodger, and Joan Bakewell. 9th ed. Chambers Harrap, 2011. https://login.lib-ezproxy.hkbu.edu.hk/login?qurl=https%3A%2F%2Fsearch.credoreference.com%2Fcontent%2Fentry%2Fchambbd%2Fkatz_alex%2F0%3FinstitutionId%3D6521
Katz, Alex. In The Hutchinson Unabridged Encyclopedia with Atlas and Weather Guide, edited by Helicon. Helicon, 2018. https://login.lib-ezproxy.hkbu.edu.hk/login?qurl=https%3A%2F%2Fsearch.credoreference.com%2Fcontent%2Fentry%2Fheliconhe%2Fkatz_alex%2F0%3FinstitutionId%3D6521
Katz, Alex (1927). In The Thames & Hudson Dictionary of Art and Artists, edited by Herbert Edward Read, and Nikos Stangos. 2nd ed. Thames & Hudson, 1994. https://login.lib-ezproxy.hkbu.edu.hk/login?qurl=https%3A%2F%2Fsearch.credoreference.com%2Fcontent%2Fentry%2Fthaa%2Fkatz_alex_1927%2F0%3FinstitutionId%3D6521
Katz, Alex. 1927- Criticism and interpretation, London, New York, Phaidon, 2005
Livingstone, Marco. Pop Art: A Continuing History. London: Thames & Hudson, 1990.
Morgan, Ann Lee. The Oxford Dictionary of American Art and Artists (2 ed.), Chicago, Oxford University Pteas, 2018
Pop art. In The Thames & Hudson Dictionary of Art, edited by David Bindman, and Nigel J. Morgan. Thames & Hudson, 1988. https://login.lib-ezproxy.hkbu.edu.hk/login?qurl=https%3A%2F%2Fsearch.credoreference.com%2Fcontent%2Fentry%2Fthba%2Fpop_art%2F0%3FinstitutionId%3D6521
Rosenblum, Robert. The Dog in Art. New York: Harry Abrams, 1988.