Mahatma Gandhi Is An Inspirational Figure Representing Peace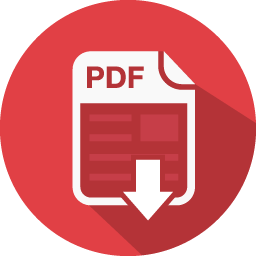 Mahatma Gandhi is an inspirational figure representing peace not only for myself but for remarkable figures in history as Martin Luther King Jr., Nelson Mandela, and many others. Gandhi studied law, following to his major he started his initial campaign in South Africa contributing to change and end racism. By the time of his arrival back to India in 1915, he started his movement towards independence with different methods than the ones known or used at that time, or today's controversies. His movement towards freedom from used non-violent methods to achieve his goal. Although he would risk his life and live among the poor, he did not give himself much credit and saw his life as a failure, because of the numerous deaths and homeless during his movement. While traveling to India I couldn't help to notice how the banknotes in India, the rupees had Mahatma Gandhi's face illustrated in the front. I heard about Gandhi many years ago, while searching for peaceful movements. I believe that many problems during our time as hunger can be solved and are caused by corruption the root of power hunger. I realized that distribution and the ignorance or avoidance of this issue could be solved with knowledge and love. Therefore, I traveled to India to better understand the culture and people, where I then saw some of the reasons on how Gandhi was able to associate politics with his personal life. In one of my sources The Journal of Asian Studies talks about his contribution and perception of Journalism along with other subjects, but what caught my eye and inspired to select that specific article is his love to God and humanity "Gandhi's aim was Truth and God. He wrote not only for the oppressed of South Africa and India, but for humanity." I decided to use this information because it answers my personal question on what he based his life on, or what helped him to make decisions the way he
Mahatma Gandhi is an inspirational figure representing peace not only for myself but for remarkable figures in history as Martin Luther King Jr., Nelson Mandela, and many others. Gandhi studied law, following to his major he started his initial campaign in South Africa contributing to change and end racism. By the time of his arrival back to India in 1915, he started his movement towards independence with different methods than the ones known or used at that time, or today's controversies. His movement towards freedom from used non-violent methods to achieve his goal. Although he would risk his life and live among the poor, he did not give himself much credit and saw his life as a failure, because of the numerous deaths and homeless during his movement.
While traveling to India I couldn't help to notice how the banknotes in India, the rupees had Mahatma Gandhi's face illustrated in the front. I heard about Gandhi many years ago, while searching for peaceful movements. I believe that many problems during our time as hunger can be solved and are caused by corruption the root of power hunger. I realized that distribution and the ignorance or avoidance of this issue could be solved with knowledge and love. Therefore, I traveled to India to better understand the culture and people, where I then saw some of the reasons on how Gandhi was able to associate politics with his personal life. In one of my sources The Journal of Asian Studies talks about his contribution and perception of Journalism along with other subjects, but what caught my eye and inspired to select that specific article is his love to God and humanity "Gandhi's aim was Truth and God. He wrote not only for the oppressed of South Africa and India but for humanity." I decided to use this information because it answers my personal question on what he based his life on, or what helped him to make decisions the way he did.
The second source I chose is based on The Philosophy of Mahatma Gandhi for the Twenty-First Century. Gandhi was a very spiritual being, who had strong opinions regarding religion, "In Gandhi's view every religion can and should learn from others in areas where they have an advantage over it. Such a dialogue conducted at the deepest level and in a spirit of genuine humility is not just a moral and political necessity but also a religious requirement." I do not consider myself any religion, but I grew up in the Catholic church. I am Omniest, therefore I see truth in every religion, but no religion as an absolute truth. It amazed me the way he thought of religion, and how these beliefs were an essential key to peace in his multireligious community program.
In the last source, Gandhi. The English Historical Review, vol 119. I found out his moral authority gave him immense political power. "Even when they disagreed with his ideas and found some of them archaic, they identified with the man behind them and deeply respected and loved him. In feeling proud of him they felt proud of themselves and perceived an insult to him as an insult to them." The result of such a big movement that changed the history of India as well as many other countries that were inspired by him were possible because of all his loyal followers who unified with him.
Through the research about this individual, Mahatma Gandhi, I became more intrigued to understand more about him. I learned that peace can be tough to obtain when not everyone aspires it. Political issues of the 21st century can be better solved if we implement the same principals Gandhi used. His efforts provoked India to become Independent, which initiated other international leaders to follow his example for the liberation of their people. The three articles were found on DMACC database. I found these sources credible because of the scholarly peer revision in each of them and the credibility of Journals.