My Experience Of Being Part Of The National Honor Society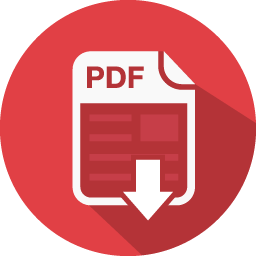 It takes initiative to be a leader, and being in the National Honor Society is all about leadership and being a role model for others by not being afraid to take a stand, or to have an effect on society. My name is Regina Ramirez-Anzures, I am a sophomore here at Eagle Pass High School, and I strongly believe I have what it takes to meet the standards to be part of the NHS. First of all, my background has taught me valuable lessons which have made me become a stronger and more capable person. I was born here in Eagle Pass, TX, but raised in the neighboring city of Piedras Negras, Coahuila. I lived my entire childhood there, from Kinder to 6th grade, and then moved to Eagle Pass four years ago with my aunt as my guardian in the summer before 7th grade. I did not know much English, nor had any friends at school. I struggled with the language and the classes that were different from the school system I was used to in Mexico. I had little to no help at home with my homework, for my aunt did not know much English and most of the time she would get home late from work. School itself seemed like a nightmare, I felt lonely and in a totally unknown environment. It was difficult for me getting home and not seeing my parents. I missed my old home and social life. Apart from this, I know that my parents sent me to school in another country because it means I will have a future with higher quality opportunities. This is what motivates me every morning after I wake up. I am determined to make my them proud and their sacrifices worth making.From the beginning, I knew I must rise over these hardships. They did not stop me from believing in myself. I reckon that these have taught me ambition and have now changed me to be an epitome
It takes initiative to be a leader, and being in the National Honor Society is all about leadership and being a role model for others by not being afraid to take a stand, or to have an effect on society. My name is Regina Ramirez-Anzures, I am a sophomore here at Eagle Pass High School, and I strongly believe I have what it takes to meet the standards to be part of the NHS.
First of all, my background has taught me valuable lessons which have made me become a stronger and more capable person. I was born here in Eagle Pass, TX, but raised in the neighboring city of Piedras Negras, Coahuila. I lived my entire childhood there, from Kinder to 6th grade, and then moved to Eagle Pass four years ago with my aunt as my guardian in the summer before 7th grade. I did not know much English, nor had any friends at school. I struggled with the language and the classes that were different from the school system I was used to in Mexico. I had little to no help at home with my homework, for my aunt did not know much English and most of the time she would get home late from work. School itself seemed like a nightmare, I felt lonely and in a totally unknown environment. It was difficult for me getting home and not seeing my parents. I missed my old home and social life. Apart from this, I know that my parents sent me to school in another country because it means I will have a future with higher quality opportunities. This is what motivates me every morning after I wake up. I am determined to make my them proud and their sacrifices worth making.
From the beginning, I knew I must rise over these hardships. They did not stop me from believing in myself. I reckon that these have taught me ambition and have now changed me to be an epitome of dedication. I started going the extra mile and always pushing myself to be superb like the girl my mother and father have raised me to be. As a matter of fact, they have educated me to always make every effort to have an outstanding performance at everything that I do. I try to overachieve, and as an All Year Honor Roll student for four years, I have proof that hard work always pays off. Prioritizing my schoolwork and asking my teachers for help are a few ways that got me where I am today. Even though it took me a while to accustom to my new lifestyle, now that I look back at everything that I overcame and gained mastery of, I'm proud of it but as a very ambitious person, I am committed to exceed even more.
Extra curricular activities such as being a student athletic trainer have instructed me the worth of teamwork and setting an example for others. As a S.A.T., I have learned to take the lead, work in a team, and doing benevolent actions. Putting these values into action everyday have helped me improve in my position as an athletic trainer and in my character as well. I enjoy the service I do towards the athletes and coaches because I have always been attentive, well-disposed to assist others, and cooperative in groups. If I were to get the amazing chance of being in the National Honor Society, I would prove how leadership and being determined are some of my top abilities.
All in all, the opportunity for being part of the National Honor society itself is what I look up to. Being chosen to be in the NHS would be one of the uttermost important achievements in my life, and even better, it would be a reward for my endeavor. My name is Regina Ramirez-Anzures and I firmly consider myself to fulfill the criteria needed for this program.