Breastfeeding And Breast Cancer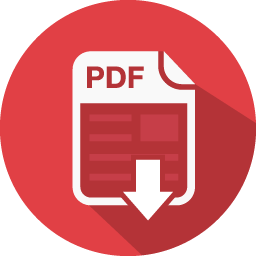 It is estimated that in Australia, the most commonly affected cancer among women is going to be the 'breast cancer' in the year 2019(AIWH , 2019).According to breast cancer network Australia, longer Breastfeeding is regarded as one among the most effective protective measures to prevent breast cancer , with a guideline of 12 months at least for each baby(Breast cancer network Australia 2019) .A major number of Australian women (96%) begin to breast feed their babies immediately after giving birth but unfortunately, only a small proportion (15-25%) continue breastfeeding for at least 6 months (Australian Institute of Health and Welfare, 2011).While reflecting on these statistics ,as an emerging future RN in Australia, the author could assume her role in encouraging breast feeding practices because ,all health workers in Australia have an important part to play in promoting and supporting breastfeeding as the first option(Smith et al). Anecdotal evidence indicates that mothers received advices which are not accurate from the health professionals , including nurses ,on infant feeding and experienced a lack of support in hospital to establish breastfeeding (Australian Government Department of Health 2017).
In a study published , individual data from 47 epidemiological studies in 30 countries that included information on breastfeeding patterns and other aspects of childbearing were collected, checked, and centrally analyzed , for 50302 women with invasive breast cancer and 96973 controls ( Cefalo ,2003) . Estimates of the relative risk for breast cancer associated with breastfeeding in parous women were obtained . Only very few women with cancer had ever breastfed (71% vs 79%) and apart from that, average lifetime duration of breastfeeding was shorter (9.8 vs 15.6 months). The relative risk of breast cancer decreased by 4.3% for every 1 year of breastfeeding . The study interpreted that the longer women breast feed the more they are protected against breast cancer.
A hospital-based case-control analysis has been carried out since 1997 to evaluate whether lactation is associated with breast cancer risk in Korean women ( Kim et al. 2007) . Among the eligible study participants, a total of 753 histologically confirmed incident cases and same number of controls were included in the analysis. The risk was estimated using unconditional logistic regression models. Breast cancer risk decreased according to the total months of breast-feeding. Average duration of breast-feeding of 11-12 months reduced risk of breast cancer by 54% compared with the duration of 1-4 months. The study concluded that lactation and increased months of breast feeding has a dose-dependent protective effect against breast cancer .
To evaluate the relationship between physiological, reproductive factors and risk of breast cancer, a case‐control study with 669 cases and 682 population‐based controls was done (Liu et al . 2012). The logistic regression analysis was used to detect the risk The results showed that breastfeeding was associated significantly with the occurrence of breast cancer. Women who had history of breastfeeding for 12 months and above were at significantly decreased chances of getting breast neoplasm when compared to women who feed less than 12 months or no feeding at all.
To conclude , in 2014, in Australia, the average age in which a women is diagnosed with breast cancer is 61 years and the incidence is never becoming less but increasing in its rate(Australian Government,cancer Australia ,2019).Nurse's role in support of breast feeding varies with the time and place where patient care is provided, however, in each setting she plays a significant role in helping and supporting the mother to begin breast feeding and to continue it (Auerbach 1979).