Case Study: Transport For Ireland – Anti-racism Campaign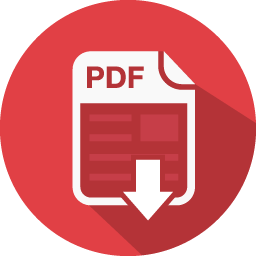 Introduction
This Essay will discuss a case study on the Anti-Racism campaign that the Transport for Ireland carried out along with the Immigrant Council of Ireland. It will dwell on a lot of aspects relating to public relations theory such as stakeholders, paid media, earned media, shared media, owned media as well as looking at how images/numbers may be used in a campaign as well as ethical issues, crisis communications and how a public relations campaign may be evaluated.
What is public relations: It has been said that public relations is the relationship between a company or other organization or a famous person and the public. Public relations is about reputation. It also aims to earn an understanding and support by influencing opinion and behaviour. PR is the planned and sustained effort to establish and maintain goodwill between an organisation and its publics. Public relations has many functions such as credibility, positioning, relationship marketing, differentiation as well as education and awareness such as the Transport for Ireland Anti-Racism Campaign.
Executive Summary
Firstly, it is important that we look at the campaign that will be discussed in this case study and perform an executive summary of it. Back in August 2019, Transport for Ireland and the Immigrant Council of Ireland joined forces and launched the annual week long anti-raicsm campaign to stand up in solidarity against all forms of racism on public transport. Hundreds of selfies were donated by passengers and amalgamated to create a large montage representing diversity on the Transport for Ireland public transport network. Some of its aims and communications objectives considered of stamping out abuse towards commuters and people who work in transport, creating a more friendly environment to all commuters and people who work in transport. It was also aimed to reduce the amount of racist incidents on public transport and to encourage people that racist behaviour is no longer tolerated on board. Other communication objectives included motivating people to stand up against racism and participate in sharing a selfie to show diversity, raising awareness of racism on public transport and motivating people to improve the public transport system by cutting out racism, being more accepting and looking out for one another. The issue that lead to the rise of this campaign was the amount of racists complaints, stories and experiences shared by those who have been using public transport. People who work in transport such as drivers of buses, Luas, Dart, etc, shared their stories of how they experienced racist abuse from customers as well as commuters who experienced the same from other public transport users. These issues brought up the idea for the Transport of Ireland to build a campaign on anti-racism on public transport and to generate awareness. They used an effective statement stating that "racism has no room on public transport".
Stakeholders
Stakeholders are usually considered as the "publics" in public relations. They are a person, group or organisation that has an interest or concern within an organisation. They can affect or be affected by the actions of an organisation. Stakeholders also consist of Internal and external stakeholders as well as primary, secondary and key stakeholders. In relation to this campaign case study, the internal stakeholders would consist of the customers who use public transport to commute, the owners of the transport companies, managers, employees and the suppliers of the buses, DART, Luas, Trains, etc. External stakeholders in this campaign may consist of the society, the government, creditors and shareholders. Other potential stakeholders could consist of the families of the person who experienced racial abuse and also the people of that race. The campaign addresses these stakeholders as it is a campaign about transport, preventing racism and shows an image of a Muslim woman built from a montage of selfies donated from passengers of all backgrounds which shows the diversity. All public transport drivers in Ireland are addressed as the logo's from companies such as Bus Eireann, Irish Rail, etc are presented on the campaign and some of the selfies donated to complete the montage are donated by drivers standing up against racism.
Paid Media
Paid media refers to external marketing efforts that involve a paid placement, for example advertising. Other examples of paid media can consist of Facebook sponsored posts, sponsored tweets, paid influence such as Instagram, etc. In relation to this campaign, the paid media that was used consisted of paid advertising such as TV, radio, social media ads. Using paid media has its advantages and disadvantages. The advantages of paid media would be its effectiveness, reaching larger audiences by amplifying your campaign, enhancing targets, boosting awareness, maximizing content marketing, gaining access to mobile users. However, although there are many advantages to paid media, there is also a couple of disadvantages. The disadvantages of paid media would include expense. It can become expensive for companies/organisations due to the time and costs associated with setting the right campaign and managing the campaign to achieve its maximum effectiveness and full potential to reach aims and objectives. Rejection is another disadvantage, people can easily ignore or dismiss your paid advertising as they may be simply not interested, not paying attention or believe that the ads are not relevant to their needs. Another thing to consider would be competition, we are exposed to ads daily and the amount of advertising being produced is constantly increasing, the company who bids the highest amount ends up being exposed to the audience. This means that companies especially smaller ones, would need to be clever with their advertising ideas to outperform bidding of other companies.
Earned Media
Earned media refers to publicity gained through promotional efforts other than paid media advertising. It is about unpaid media coverage such as publicity through media relations for example journalism, third-party coverage and unpaid influence. There has been many articles about the campaign online that really got the public discussing the topic of racism on public transport and the majority of it seemed to be in full support of the campaign and wanted to join the fight against racism. The campaign objectives seemed to have matched with journalistic needs as journalistic articles also want to cover hot topics on dealing with the latest issues and help reduce the amount of racist cases on public transport in Ireland by sharing articles about it. The montage of selfies also drew attention to journalists as well as tweets with the hashtag #NoRoomOnBoardForRacism. These tweets were very popular and appeared in much journalistic coverage to educate commuters on the racist events that were taking place on public transport as well as helping to raise awareness on racism.
Shared Media
Shared media refers to user generated content and social media such as Facebook, Twitter, Instagram, etc. It includes blog comments and tweets/posts from the public about your campaign. In relation to this campaign, the shared media consisted of promotion from commuters and public transport drivers/companies via social media. This had a big impact on the campaign as it got people involved into sharing selfies to feature in the campaign. This use of social media activity may have been targeted at young people as they would be constantly on their phones would see everyone sharing selfies for the campaign and would want to get involved too in helping spread the message of no more racism on public transport. Commuters, transport workers and operators also took to Twitter in order to show their support of the campaign by using the hashtag #NoRoomOnBoardForRacism which led to spreading more awareness that racism will not be tolerated on public transport.
Owned Media
Owned media refers to the own channels within an organisations campaign such as the company/organisations own branded website, blog, content the organisation generated themselves, etc. The owned media used by the Transport for Ireland in this campaign consisted of a feature on the company's website, the production of 2,400 posters featuring hundreds of commuter selfies being displayed on buses, trains and Luas trams stating "racism has no place on public transport". They also shared the campaign out on all their own branded social media channels such as Dublin Bus, Irish Rail's Twitter account, etc. The advantages of this owned media is that it leads to providing customers with various ways to interact with the company/brand/organization through content that is unique. This presents the opportunity for businesses to improve relationships with existing customers and cultivate relationships with new customers. Another advantage of this owned media would be the cost, it is much less costly to create your own media then pay an advertising agency. However, like everything else there also comes limitations. The drawbacks/limitations of this owned media would be that it may not reach a full audience and would only reach a limited number of people.
Images and Numbers
It has been said that a picture can create a thousand words. This is also very true in relation to public relations campaigns. Many campaigns use images and numbers in a variety of ways to make their campaigns more effective, to get a certain message across, use statistics and try to alter public opinion. In relation to The Transport for Ireland and The Immigrant Council of Ireland, images have been used in a very powerful, effective and convincing way. The posters for the campaign consists of hundreds of selfies donated by passengers which have been amalgamated to create a large montage representing diversity on the Transport for Ireland network. These selfies make up the image of a Muslim woman and other posters consist of the selfies making up a coloured African woman and also father and a child. This is a very powerful and effective way of standing up and saying no to racism as it really shows the diversity of people willing to fight against it in order to allow people of all races on public transport and to treat everyone equally. It really does paint a thousand words and is very convincing especially with the words "Join us on the Journey" and "Racism has no place on Public Transport." Very effective words with very effective imagery reflecting a powerful message to the public. Unfortunately, numbers are not presented in this campaign. However, the use of numbers could've been used to possibly create statistics on facts to educate the public on the percentage of racism cases on public transport in Ireland reported and so on. A simple statement saying "35% of racists experiences takes place on public transport each year" could've been very effective, more powerful and convincing.
Ethics
Ethical issues can be seen as a problem or situation that requires a person or organization to choose between alternatives that must be evaluated as right (ethical) or wrong (unethical). In the public relations discipline, ethics can include values such as honesty, openness, loyalty, fair-mindedness, respect, integrity and forthright communication. The ethical issues that should be considered in an anti-racism campaign is that the stories that people are telling about their racist experiences aren't lies, dramatized or labelling a certain group/race in a negative light.
Crisis Communications
Crisis communications can be regarded as "A difficult period of actual or perceived damage to an institution, unit, individual, or brand, triggered by a sudden event or a rapidly developing problem. A crisis may affect safety or security, financial stability, reputation or the general ability to conduct business." This campaign is not a part of the crisis communications strategy as it is a campaign about standing up against racism and showing solidarity and acceptance to people of all races and welcoming them with open arms on public transport. However, there has been a case where it was hit by complaints from people stating that "It is just pure anti-whiteism". People accused the campaign of being anti-white as they felt that they were curious to know why Transport For Ireland felt the need to use the image of a Muslim woman wearing Islamic attire in an anti-racism campaign. They said they felt this image was "offensive" because it "implies that Muslims are victims of racism and that those who oppose Islam are racist." They also said "Islam is an ideology. Opposing any ideology whether it be Islamic, Christian, Jewish or any belief system is not racist. Implying it shows a serious lack of understanding or both religion and racism." In response, Transport for Ireland outlines that the image was chosen for the campaign "not because of the fact that she is Muslim or wearing a hijab" but because it was "looking for images of people of diverse backgrounds to create using the selfies members of the public donated." Another person expressed that they felt that racism was not an issue in Ireland where as a number of members of the public complained that white people weren't highlighted enough in these posters and other display materials from the campaign. In response to the claims about lack of white people, the TFI added that the images used to create the mosaics "are people of many different backgrounds with a large amount being white." They also said "while there isn't a poster with a white person as the main image, we don't feel anyone has been excluded". In another similar complaint, one person said they were "perplexed as to why there is no white European or Irish faces involved in the ads." They felt that "this implies only white people are racist and is actually racist with this implication."
Evaluation
The Transport for Ireland and The Immigrant council of Ireland's joint anti-racism campaign has been very successful over the years. Luas drivers have said that incidents which include racist behaviour have decreased over time but said that there are still almost certain to experience at least two incidents a month. One driver stated "It is slowly getting better, very slowly, but I believe eventually we will get there. I just feel like we need to do more." "When we first started we experienced it every week, now we get it maybe once or twice a month." Drivers even stated that sometimes that would see people jump out in front of their tram making monkey chants, racist comments and giving the middle finger. One foreign driver even said "I want people to understand that being black, or being white doesn't mean I am better than you, it's really about equality, humanity and standing together as human beings." By evaluating a PR campaign, it allows you to measure results against stated objectives, determine observable impact, document resources and efforts and improve future campaigns. By carrying out self-evident results, an analysis of media coverage, structured research, media enquiries, direct statistical feedback, changes in attitude or behaviour and relationship change, you can evaluate a PR campaign. It's important to consider the Inputs, Activities, Outputs, Outcomes and Relations when doing so. In relation to my chosen campaign for my case study, it is clear to see that by carrying out an analysis of the campaign and gathering data from performing an analysis on interviews with the public and drivers and the media/social media views of the campaign the campaign was very successful. The objectives which included raising awareness on public transport was reached as well as leading to the decrease of racist incidents and becoming more accepting of people from all backgrounds on board. The campaign was only a week long so it shouldn't have cost too much and it takes place annually and seems to be having the right impact on society as the amount of racist incidents rarely take place nowadays and people don't tolerate racism anymore. It has certainly been a very successful campaign with a majority of a positive feedback.
References:
Aggergaard. S. P. (2015) Crisis communications and social media: The Game Just Got Together' in "The Computer and Internet Lawyer". 32(8) pp. 11-15
BreakingNews.ie (2019) No Room On Board for Racism: Transport Providers launch anti-racism campaign. Available at: http://www.breakingnews.ie/ireland/no-room-on-board-for-racism-transport-providers-launch-anti-racism-campaign-942891.html (Accessed: 13th November 2019)
Dietrich, G. SpinSucks (2018) PR Pros Must Embrace the PESO Model. Available at: https://spinsucks.com/communication/pr-pros-must-embrace-the-peso-model/ (Accessed: 14th November 2019)
National Transport Authority (2019) Transport For Ireland and Immigrant Council Of Ireland launch new anti-racism campaign on public transport.
Available at: http://www.nationaltransport.ie/news/transport-for-ireland-launch-new-anti-racism-campaign-on-public-transport/ (Accessed 12th November 2019)
Tackett, M. (2003) Chicago Tribune. Images can shape public opinion, for better or for worse. Available at: https://www.google.ie/amp/s/www.chicagotribune.com/news/ct-xpm-2003-03-24-0303240199-story,amp.html (Accessed 16th November 2019)
TheJournal.ie (2019) "It is just pure anti-whiteism": NTA hit by complaints over anti-racism campaign. Available at: https://www.google.ie/amp/s/www.thejournal.ie/nta-anti-racism-campaign-complaints-4833619-oct2019/%3famp=1 (Accessed 15th November)
Transport For Ireland (2019) TFI Anti-Racism Activation. Available at: https://youtu.be/JiJUXdDfSDY (Accessed 12th November 2019)
Rawlins. B. L. (2006) Prioritizing stakeholders for public relations. The institute for public relations.