Diversity and Inclusion Challenges in Coca-Cola Company: Analytical Essay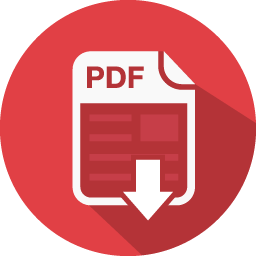 Introduction
Cultural Diversity is defined as "the existence of a variety of cultural or ethnic groups within a society". Culture defines the behavior of the people. Globalization is the driving force of diversity in the workplace. Recently, the workplace comprises of people with different gender, ethnicity, religion and nationalities. Diverse perspectives and experiences are important for the growth and success of the organizations but sometimes it becomes challenging to manage the diverse workforce. Thus it is very important for managers to conduct the training and programs addressing these issues.
"Diversity and inclusion is not an HR strategy; it is a business strategy… research also shows that teams that operate in an inclusive culture outperform their peers by a staggering 80 percent."(An article by Deloitte)
Diversity can be classified into two types; i.e. surface level and deep level diversity
Surface level diversity can be seen as the prominent attributes an individual possess such as gender, nationality, religion, race etc. Deep level diversity is the psychological and informational diversity such as attitudes, personality, beliefs, skill sets which are less observable.
Some of the common challenges regarding diversity are as follows:
Ethnic and Cultural Differences:
There are some people who have prejudiced opinions against others having differences from them in some way whether it's racial, faith, age. Therefore, the policies needs to be made so as to handle these kinds of issues.
Differences in Language and Communication:
Though English is the most commonly used communication language in various organizations, there are number of people speaking other languages especially if they are not native to that particular country.
According to the data from the 2016 American Community Survey (ACS) from the U.S. Census Bureau, one in five U.S. residents speaks a foreign language, estimating that more than 65 million people are speaking a language other than English. This is an increase of 1.9% over the past decade.
Generational and Age Differences:
Every year, the graduates are hired and the senior employees get retired. The people on senior level positions are thought to be rigid in decision making and less adaptive to changes which is not always true. Thus Age and generation differences can create interpersonal conflicts among the employees.
Respecting and Accepting Differences of Others:
A particular issue that arises in workplaces is dealing with social or cultural differences. Part of this may stem from a lack of understanding or respect. Examples of this can include refusal by an employer or manager to allow an employee observe their faith by taking time off for any faith-related holidays, or discrimination against a gay or lesbian employee because the manager or another employee disagrees with their lifestyle.
We will dive deeper on one such diversity issue faced by the Coca-Cola Company and the action plan which they have followed in order to resolve the same.
Background
The Coca Cola is recognized as one of the most popular beverages across the world founded in 1892. The beverage was originated by the Atlanta based Pharmacist John S. Pemberton at his chemical company. Frank Robinson, the accountant penned the name 'Coca-Cola'. It was supposed to be the tonic for common ailments based on the cocaine (from the coca leaf) and extracts containing caffeine of the kola nut, but later in 1903, cocaine was removed from the beverage and it has become the carbonated beverage.
At present the company is engaged in production of around 2,800 products sold in more than 200 countries. It is the largest beverage manufacturer and distributor in the world as well as one of the largest corporations in the United States. The Coca-Cola headquarters is located in Atlanta, Georgia.
The road to success has never been easy for Coca-Cola. As the company was evolving, it has come across various issues due to diverse economic, social and cultural conditions across the globe.
The Coca-Cola has been criticized for being the unhealthy drink in most of the regions. It was also sued for overconsumption of water in the production process. There were numerous racial discrimination allegations against the company as well which led to huge economical loss. The Company tried to tackle these issues in a best possible way through amendments in the policies and advanced strategic planning.
Problem Statement
In April 1999, A Lawsuit commonly referred as "Quota Cola Case" was filed against the company by 4 African-American employees for racial discrimination under the US Civil Rights Act. Allegedly they had been suffering the discrimination in pay, promotions and performance evaluations. They also claimed that the certain policies kept them from rising to top positions and in particular departments within the company. Only few had made to the top level positions as compared to the number of African-Americans among all salaried employees.
It was not the only allegation made regarding the racial discriminations. There were other similar cases filed against the company. In October 2001, a group of approximately 1,000 African-American accused Coca-Cola of creating hostile, intimidating, offensive and abusive workplace environment for its African-American employees. It was also stated that minority employees (Asians and Native Americans) were physically and mentally abused by the white employees.
Furthermore, two former Asian employees filed a suit claiming that they had been fired for whistle blowing on an executive forcing employees for positive reviews in order to receive increased bonuses.
The above mentioned incidents implies the weak diversity management at Coca-Cola although the company has denied some of the allegations made against it.
In response to these allegations the company has taken considerable amount of efforts in improving policies, educating and raising awareness amongst the employees.
Causes of Discrimination
Male Dominant Workforce:
The pie chart depicts the percentage of both genders in The Coca-Cola Company, which clearly shows that the majority are men which makes up 82%, while the percentage of women in the organization is the remaining 18%.
Majority Vs Minority Ethnicity:
This pie chart shows the percentage of races in The Coca-Cola Company. 55% of the employees are Caucasian, 21% are African American, while Hispanic in the organization consists of 18%, 3% of Asian, 2% of other races and lastly, only 1% of Native American. These differences stem the majority-minority conflicts amongst the employees leading to bias attitudes against minorities in daily processes.
Limited Job Opportunities for Minorities:
Bias attitudes against the minorities continuously occurred without prevention as most minorities have limited job opportunities and lack of promotions as compared to the dominant races.
Differences in Overtime Working Hours:
The Caucasian drives were given chance to have overtime working hours while African American and Hispanic staff workers were not allowed to have any overtime working hours.
These causes implies the Coca-Cola's inability to understand the significance of diversity in the success of the company.
Mitigation of Discrimination
Diversity Management:
From the year 1999 to 2006, Coca-Cola Company realizes that the organization needs to target multiple various segmented customers. Therefore, the company started to develop diversity policies and values into the organization since the year 1999. In order to successfully target diverse consumers, Coca-Cola Company decides to start recruiting more women and the minority races.
The sustainability report of the year 2018, shows the significance increase in the number of female employees along with employees belonging to minority races.
Improved Human Rights Policy:
The Company has primarily focused on the diversity and inclusion in the Human Rights Policies, 2017. Some of the policies are quoted below,
We value and advance the diversity and inclusion of the people with whom we work. We are committed to equal opportunity and are intolerant of discrimination and harassment. We work to maintain workplaces that are free from discrimination or harassment on the basis of race, sex, color, national or social origin, ethnicity, religion, age, disability, sexual orientation, gender identification or expression, political opinion or any other status protected by applicable law. The basis for recruitment, hiring, placement, development, training, compensation and advancement at the Company is qualifications, performance, skills and experience. We do not tolerate disrespectful or inappropriate behavior, unfair treatment or retaliation of any kind. Harassment is not tolerated in the workplace and in any work-related circumstance outside the workplace. (Diversity and Inclusion)
The safety and health of our employees is of paramount importance. Our policy is to provide a safe and healthy workplace and comply with applicable safety and health laws and regulations, as well as internal requirements. We work to provide and maintain a safe, healthy and productive workplace, in consultation with our employees, by addressing and remediating identified risks of accidents, injury and health impacts. (Safe and Healthy Workplace)
We are committed to maintaining a workplace that is free from violence, harassment, intimidation and other unsafe or disruptive conditions due to internal and external threats. Security safeguards for employees are provided, as needed, and are maintained with respect for employee privacy and dignity. (Workplace Security)
We prohibit the use of all forms of forced labor, including prison labor, indentured labor, bonded labor, military labor, modern forms of slavery and any form of human trafficking. (Forced Labor and Human Trafficking)
We compensate employees competitively relative to the industry and local labor market, and in accordance with terms of applicable collective bargaining agreements. We work to ensure full compliance with applicable wage, work hours, overtime and benefits laws. (Work Hours, Wages and Benefits)
'5by20' Initiative:
This initiative aims to economically empower 5 million women entrepreneurs across the company's value chain by 2020. The company has made a significance progress in this regards as per the sustainability report, 2018.
'Diversity is Everybody's Business':
The Coca-Cola has launched a 'Diversity is Everybody's Business' awareness raising program requiring managers to run diversity and inclusion workshop during a team meeting.
'Diversity in Action' Program:
Coca-Cola has also created a 'Diversity in Action' program in order to align diversity and inclusion plans with business priorities. It encourages sites and business functions to create and track the progress of diversity action plans based on assessments and regular meetings with senior management.
'Success is Me' program in Poland:
The Women have been trained and empowered through the most comprehensive professional activation program known as 'Success is Me' in Poland Since 2016.
Empowering Afro-Brazilian Women Entrepreneur:
Coca-Cola's Brazil business unit and the Coca-Cola Brazil Foundation launched Negras Potências, an innovative initiative to empower Afro-Brazilian women and girls, one of the most vulnerable groups in the country. The company joined efforts with Fundo Baobá, a fund whose endowment creation was supported by the Kellogg Foundation to foster racial equality, and Benfeitoria, a crowd funding platform, to launch Brazil's largest matching fund. The partners are supporting projects led by Afro-Brazilian women by building the women's communications and fundraising capacities and matching the funding they raise. 13 of 17 selected projects reached their targets and are now being implemented. Projects raised R$ 549 thousand including Coca-Cola Brazil's matching funds and R$ 206 thousand without match (individual donors).
Conclusion
Efficiently managing a diverse workforce can give a highly beneficial outcome towards an organization especially in the long run. It can also be a company's competitive advantage if the diversity in the workplace is managed properly. However, if not properly managed, negative outcomes will be inevitable, such as demotivated employees due to discrimination when a type of environment that is not conducive to work in. It can also result in a big loss for a company; such is the case with Coca-Cola in the lawsuit against them where they had to pay $192 million in compensation to its African-American employees who were underpaid compared to their Caucasian counterparts. Nurturing and embracing the differences in all people, as well as treating them equally within an organization will help Coca-Cola in the future as it will reduce the chances of similar lawsuits being filed against the company. Implementing the proper policies that will help eliminate discrimination and harassment within the workplace will be a good step forward for the company's future.
References
2018 Business & Sustainability Report. (n.d.). Retrieved from https://www.coca-colacompany.com/content/dam/journey/us/en/private/fileassets/pdf/2019/Coca-Cola-Business-and-Sustainability-Report.pdf.
AMERICAS | Coca-Cola in race pay-out. (2000, November 16). Retrieved from http://news.bbc.co.uk/2/hi/americas/1027051.stm.
Coca-Cola lawsuit (re racial discrimination in USA). (2014, February 18). Retrieved from https://www.business-humanrights.org/en/coca-cola-lawsuit-re-racial-discrimination-in-usa.
Coca-Cola_125_years_booklet. (n.d.). Retrieved from https://www.coca-colacompany.com/content/dam/journey/us/en/private/fileassets/pdf/2011/05/Coca-Cola_125_years_booklet.pdf.
Diversity is Everybody's Business. (2014, January 30). Retrieved from http://www.diversityjournal.com/12148-diversity-everybodys-business/.
Spencer, T. (n.d.). Diversity Efforts at The Coca-Cola Company. Retrieved from https://www.academia.edu/24413864/Diversity_Efforts_at_The_Coca-Cola_Company.
The Coca-Cola Company Human Rights Policy. (n.d.). Retrieved from https://www.coca-colacompany.com/content/dam/journey/us/en/private/fileassets/pdf/2014/11/human-rights-policy-pdf-english.pdf.
Winter, G. (2000, November 17). COCA-COLA SETTLES RACIAL BIAS CASE. Retrieved from https://www.nytimes.com/2000/11/17/business/coca-cola-settles-racial-bias-case.html.