Importance Of Interpersonal And Written Communication In Caring For People With Early Stage Of Dementia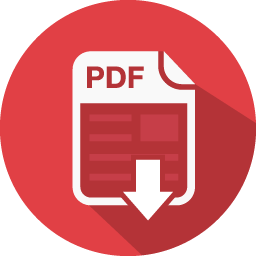 This assignment will explore the importance of interpersonal and written communication in caring for people with early stage of dementia. According to National Health Services (2017), Dementia is a syndrome (a group of related symptoms) associated with an ongoing decline of brain functioning. This may include problems with memory loss, thinking speed and more. It means declined of cognitive function like losing of memory .The discussion will include the importance of inter-personal and written communication for people with early-stage of dementia, use of therapeutic communication covering areas such as empathy and self-awareness to help and support the health and well-being of the patients. The significant qualities associated with positive relationships will be highlighted. Furthermore, it will also discuss Interpersonal skills, which include active listening; person centred communication skills and the importance of culture in communication. In conclusion, the importance of Documentation and recording skills, and how technology is used to enhance communication will be discussed.
Eller Shaw and Wilkinson (2011), defines communication as "an interchange of thoughts, feelings and opinions among individual", whereas Balzer-Riley (2012) also define communication as "involves the reciprocal process in which message are sent and received between two or more people ". Both definitions highlight the effective way of communication. That is, information must be understood in order for it to be effective. Although both definitions share a common opinion that, without a better understanding of information, communication cannot be effective. There still remain some differences. Eller Shaw and Wilkinson (2011) explains communication as a means of exchange of ideas from one person to another. This may involve feedback and the way the receiver feels. However, they do not consider whether the person receiving the information did understand the information effectively. The information can be misunderstood or misjudge. Blazer-Riley (2012) explain that communication is passing of information from one person to another and understanding effectively what the person is saying. This definition is accurate because the receiver must understand in order to reply the sender.
In nursing, effective communication helps to build good relationship with patients, and between staff as it helps to make team work easy (Wittenberg-Lyles, et al., 2013). One of the essential attributes of nursing is having good effective communication skills (NMC, 2018). It ensures patients security and safety. Good communication skills will help to make work easy. Patients will feel respected as it will be easy for them to raise any concern that they are facing, and it will help to figure out solution easily. It is important as a nurse to spend some time with the patient, address any difficulties if any and make them feel accepted. This is a way of helping patients to have effective treatment (Crawford, Brown and Nolan, .1998).
According to NMC (2018), nurses need to be aware of the patient's cultural views, as this may affect the way nurses care for patients. An attribute of a good nurse, is one who respect and care for the patients. This includes respecting patient's beliefs and what they value (Norman, et al., 2016) For instance, if the patient with dementia is a Muslim and do not eat pork, it is your right as a nurse to make sure that the patients do not take any medication or food containing pork or any pork product as there may be documentation to that effect. Even if the nurse mistakenly gives the patient who are not entitled to take that medication, this has to be reported, so that it is investigated and such errors avoided future.
Patients with dementia have a tendency to forget things quickly. As someone being involved in their care, it is essential to know how to communicate effectively with them. This is because they may sometimes feel anxious or depressed as they find it difficult to express their feelings or make decision for themselves (Alzheimer society, 2015). Therefore, they need people to involve in their decision making, which can include their family members or support workers. The decision needs to be accurate as it may contradict patients' independence (Muramoto, 2011). Patients have right to take part in their decision making if they have little consent, especially when it involves their lives interest. For example, early stage of dementia will have the consent to know things that is going around them (Age UK, 2017).
Having good written communication skills as a nurse is important, especially when working within a team as it involves handovers either written or verbal. It is vital to know basic communication skills such as active listening skills. For example as a nurse in charge of a shift, not listening during the handover the person doing the handover can negatively affect care delivery to patients as for instance important information such as a patient requiring medication immediately after handover may be missed. This may be risky for the patients or when prescription of the patients is not correctly documented it can cause risk to the patients (Arnold, 2014).
Furthermore, dementia patients have trouble of thinking as well as generating or expressing ideas, because they find it difficult to produce linguistic information (Bayles and Tomoeda 2013). This is a barrier to communication as it affect patients. It can be very challenging to overcome that situation as it will be difficult to know what the patient is going through and how to help the patient. As a nurse having a good communication skill is very vital. Patients from other countries will sometimes have little, or no knowledge of how to speak English, this can be a barrier between nurses and the patients, as sometimes messages can be misunderstood. For example, patients diagnosed with dementia and can speak English are more likely to receive better care, than patients who cannot speak English (Meenakshi and Sangeeta, 2015).
However, nurses are the advocate for the patients in hospital as they are between the patients and other health professionals. Therefore they need to be empathetic with the patients. In addition, nurses should be able to recognise their own emotional well-being and fatigue and be able to deal with them. For instance, the nurses need to know the time frame of their work as it will not have any effect on the patient this includes not doing much overtime and when you do not feel like you need to work (Kalaitzidis and Jewell, 2015).
As a nurse dealing with dementia patients, one need to used simple languages and speak clearly as sometimes they will not understand. Also encourage them to talk even if it does not make sense and always maintain a good eye contact. For instance, when administering medication one need to let the patient know that they are about to take medication. Although some patients may refuse, giving them time and making sure they understand that you are there to help is essential. Listening is
very important; It helps to provide safe care for the patients. Especially with dementia patients, non-verbal communication skills, such as body language, facial expression, showing attention to the patients even with dementia will know that you are someone who is cares and the patient will feel respected (NHS, 2017).
According to Kalisch, Jabbour and Fortin (2016), Empathy is the skills that people experience that other people are feeling. Empathy helps to show empowerment between the staff and the patient. The nurse must have the ability to empathise with patients during pain and suffering. As it helps to provide compassion and provide comfort (.Balzer-Riley, 2012) The nurse should not be judgemental but rather empathise with the patients as people have a different story.
The Nursing and Midwifery Council of New South Wales (NMC, 2017) states that boundaries are limits that professionals create between them, and the people they are caring for . To establish protection between them and the people they are caring for. According to NMC (2010), nurses should create boundaries between themselves and patients as it can have an effect on task completion within by nurses. For example, a patient with dementia may feel emotional and tearful. As a nurse, one should make sure that patient is well supported by showing empathy and as well need to the firm as it may be above the boundaries. Furthermore, nurse come across with problems that develop feelings and hopelessness and that cannot change the situation, because of that nurse will feel scared. They will feel that the problem cannot be resolved (Stein-Par bury, 2014).
Freshwater (2006) suggested that as a nurse you need to be self-aware, as it perceives on how you communicate with others can affect the way in which a person's self-image. Nurses spend more time with patients than any other health professional. A therapeutic relationship with the patient can develop the importance of self-awareness. It also helps to discover not only interpersonal but also intrapersonal. Moreover, Stein par bury (2014) stated that as part of the nursing profession is to interact with patients and their relatives. It helps to make a nursing career effective. However, nurses' work according to their workload to avoid emotional interaction (Hughes, 2004).
National Council of State Boards of Nursing (NCSBN, 2018) Nurse should know the boundaries in terms of discussing, his/her personal life to the patients because of patients was not feeling good and as a nurse trying to make to patient feel good by explain your experience. Nurse should be aware of their self-disclosure.
Additionally, documentation is important in nursing as it help to pass on information quickly, the document needs to be clear and accurate as to other people can have access to read it (Sullivan, 2004). For example, as a nurse you need to have good interpersonal and written communication skill, because it involves the life of the patients as if the information is not pass on properly it can cause the risk to the life of the patients.
Another important method of communication is technology, technology make life easy for the staff and patient (Delbreil and Zvobgo, 2013). According to NMC (2018) using technology will help both the patients and the staff safe as it will help to support person-centred care. For example Technology will help to make patient's daily note and another document secure until when it need to be disclosed to the family member or other health professionals who needs it.
This assignment discussed the importance of interpersonal and written communication in caring for people with early-stage of dementia. The involved the definitions of communication, and the importance of communication in dementia, it also discussed the barriers to communication and different communication skills which includes person-centred communication skills and the importance of culture in communication,. It ended up discussing the importance of Documenting and recording skills or how technology is used to enhance communication.
On the course of this assignment, it has been establishing that it is important to communicate effectively with both the patients and the staff. I learned that having good communication skills with patients will help to make patients safe and it will give them chance to express their feelings, which can make work easy for both the patient and staff. It will develop good relationship.