Leadership Development Through Education, Job And Experience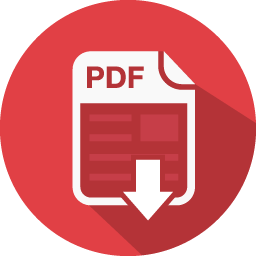 1.0 Introduction
According Ali (2012: 73) who cited Dran (2004), leadership is the art of propelling a group of individuals to act towards accomplishing a common objective. Al-Sawai (2013: 285) supports Ali (2012: 73) as he states that leadership has been portrayed as the behaviour of a person when directing the activities of a group toward a shared objective. Ali (2012:153) who cited (Chan and Maubourgne, 1992), further stated that, leadership is the capacity to motivate certainty and support among the individuals who are required to attain organizational objectives. Summerfield (2014: 251) revealed that leadership is situational, this means an exceptional leader ought to be able to switch leader styles and leadership behaviours accordingly to accommodate emerging situations. Optimal leadership constructs are enhanced through adequate and victorious application these leadership behaviours (Sabine 2014:118).
Numerous leaders are not born but made, Boerma et al (2017: 1) contended that there are various examples of historical figures that came naturally to leadership, whereas others created their leadership abilities through tenacity and involvement. It is progressively acknowledged, however, that to be a great leader, one must have the experience, information, commitment, tolerance, and most imperative the ability to negotiate and work with others to attain objective as per (Amanchukwu, Stanley and Ololube, 2015: 6). Gentry et al (2012: 4) also state that believing people are born leaders is likely to result in a focus more on selection (identify the right people) rather than on development (develop the people you get). On the other hand, believing that people are made into leaders by their experiences would be more likely to result in a greater focus on making sure people had the right opportunities to develop into leaders.
Bolden (2005: 11) who cited Day (2001), proposed that leadership development is distinct from management development to the extent to which it includes preparing individuals for roles and circumstances past their current experience. Furthermore, he proceeds by making a distinction between leader and leadership development, whereby leader development is about developing individuals in leadership roles, whilst leadership development takes a more relational view of leadership as a process involving everybody inside the organisation.
2.0 Leadership development through Education
Leadership can be developed through education. For many people, leadership development means going on a course. These courses, they can help construct a cadre of people who understand themselves to be part of the leadership population. They can prepare people for new appointments by giving them a bit of distance from the organisation, so they can return with a new view (Bolden 2005: 16). The reason of leadership education is to exchange information, data, and abilities (Solansky, 2014: 639).
2.1 E-learning
E-learning refers to web-based learning, virtual classrooms, computerised learning modules, interactive TV, satellite broadcasts and, other such technology. Prior to the advancement, employers often made use of programmed instruction techniques, which allowed trainees to learn information or skill in small segments and at the learner's own pace. E-learning takes place on the internet. the internet offers training opportunities not bound by time or place.
3.0 Job Rotation
Job rotation is a phenomenon used in training people heading for the superior positions as orientation. Job rotation part of leadership training for leadership development. Before one can become a leader of an organisation or a project, one should master or at least have an idea of every role contributing to the project development. (Lanier, Jackson and Lanier 2010:21).
This enhances the competence of an individual heading to be a leader. Through this rotation, a leader gets to have better communication with all team members as he understands everything happening around. A leader himself gets to learn different styles and cultures and tolerate different people's differences and this would make it easy when it coming to employment because the leader will know the exact kind, type and qualities required either than qualification for the job.
4.0 Experience
Previously it was known that leaders are born leaders, but gradually, the focus gradually shifted from that and it was realised that they are developed. (Hellenbeck 2016:12) You can learn more of becoming a good and effective leader from your experience than any other form of development like taking instruction from your boss; going for academic training; etc. Experience increases the scope and scale of responsibility thus forming a better leader. (McCall 2004:128) Experience that pulling us side to side, keeping us on our toes is the one that teaches and training more effectively. According to Groves (2007:240), being out of your comfort zone will pose challenge on you and forces you to think broadly and obviously develop yourself to cope with the situation. You will be able to understand and sympathise with your workers when facing challenges which one of the qualities of a leader.
Different individuals from different perspective have unique experiences. These all teaches different lessons. The quality, quantity and diversity of your experiences as a leader are imperative. Family experience and other non-work related are very important because they strengthen the leadership skills and how you conduct yourself with other people (Hellenbeck, 2016: 12).
Experience is not just a one-time incident. You can reflect, review your past and develop new ideas (Amagoh, 2009: 989). Your experience can assist in your present time, your present time can help you plan your future and leadership is also about planning, meaning a leadership quality is developed.
5.0 Coaching Programs
The term business coaching conjures up an image of a one-to-one session scheduled in the diary, focusing exclusively on the employee's goals and how he can work towards them (Mcguinness 2008 :1). Coaching is a type of discussion planned to develop an individual's capacity to be more operative and perform better. Coaches are known to fulfil many different roles including leader psychologist, friend, teacher, personnel manager, administrator, fundraiser and role model (Côté 2006: 217).
5.1 Formal Coaching
Formal coaching usually takes place during appointments that need to be scheduled as this will send positivity towards individual members of the team making them feel important and giving them a sense that their manager had their back and is there for support (Dixey 2015: 79). The whole idea for the scheduled meetings is for the manager and the employee can both go into a professional mode whereby the employee does most of the talking and the manager listens, ask questions and gives his feedback.
5.2 Informal Coaching
Unlike formal coaching, informal coaching does not take place in scheduled meetings, rather it takes place during everyday work conversations. These conversations may vary, it could be short or long, may take place on a 1 to 1 basis or may take place in a group and what qualifies them for coaching is the conversation that takes place. This type of coaching generally takes place when the manager takes a step back and empowers his team members to show their commitment and creativity, helping them both by getting the job done and by teaching them something new, so instead of the manager giving orders he asks questions and listens to what the team members come up with Jenkins 2013: 140).
6.0 Mentorship
Bozeman and Feeney (2007) define mentoring as a process which entails an informal communication, usually face-to-face and during a sustained period, between a person who is perceived to have greater relevant knowledge, wisdom, or experience (the mentor) and a person who is perceived to have less. Mentoring is the transferring of wisdom from a trusted councillor, usually in a leadership position, who helps to guide a person a career to the upper standards of the organization. A mentor cares about his pupils and goes out of his way to see that they get the best possible chance to fulfil their career potential. It involves teaching, coaching, and helping to build a high degree of confidence.
6.1 360-degree feedback
According to Gregory et al. (2016: 2) 360-degree feedback predicts a group's performance and has proven to be an effective tool for the development of interpersonal skills and leadership acumen. According to Solansky (2010: 2) more importantly, these 360-degree assessments or feedbacks assess leadership changes and provides evidence of how effective a program or individual is.
Gregory et al also state that leaders who receives this feedback displays excellent improvement in their next feedback session and teams who use 360-degree feedback mechanisms and other development programs improves leadership effectiveness by 60 %.
Normal self-ratings give inaccurate and bias results whereas self-other rating agreement shows how one sees himself compared with how others see them (Fleenor et al. 2010: 3). Also mentioned by them with relation to 360-degree feedback, self-other ratings are used to judge the emotional intelligence of an employee therefore improving leadership development.
Lastly, Solansky mentions that 360-degree feedbacks have an advantage over self-ratings since information is obtained from multiple sources thus providing a multifaceted response.
7.0 Apprenticeships
A study of apprenticeships conducted by the Southern Regional Education Board (2005 :1) in the USA began by stating; in many professional fields, the apprenticeship is the ultimate performance test, the final rite of passage before even obtaining an initial license to practice. The Southern Regional Education Board (SREB) explains that a well-designed apprenticeship or internship expands the knowledge and skills of candidates while also testing their ability to apply new learning in authentic settings as they deal with problems that have real life repercussions.
Also stated by the SREB, if the internships are correctly built and designed, it becomes a great study setting upon which new qualified professionals can glide through unexpected difficult times, which separates classroom work and the actual working environment.
According to Wyman (2014: 113) and Erasmus, Strydom and Rudansky- Hoppers (2016: 346), Apprenticeship programs instil hands on learning experience that are supervised by mentors which is a vital tool since many young qualified students without practical experience are jobless. Wyman states that except for having taboo spot light careers like engineering or being a medical practitioner that requires degree qualifications, apprenticeship-training programs can also steer people into rewarding careers such as plumbing, welding or tourism.
Erasmus, Strydom and Rudansky-Hoppers mentions that apprenticeships also improves practical learning development. They also mentioned that apprenticeships are structured agreements between colleges, universities and other professional boards or organisations to assist and integrate students into the real working environment.
According to Academia Publishing (2013: 1), there are different formal academic events, which improves leadership development such as conferences, workshops, 360-degree feedback, symposiums and seminars.
8.0 Conferences
Alston (2019: 1) states that conferences are one of the largest academic or business events that takes place for days involving both national and international people from around the globe in comparison to smaller events such as workshops or seminars.
He mentions that conferences are the best event to present your work since you are surrounded by the best researchers and academics as well as it an excellent learning experience since prominent researches presents their ideas.
8.1 Symposium
Enago academy (2018: 1) states that a symposium is like a conference and is a wonderful opportunity if an individual is given the chance to present his/her work. The academy explains that once a person speaks and address his/her research in a symposium or conference, they can officially be noted down as a 'speaker' in their curriculum vitae.
9.0 Workshops
Alston states that workshops comprise of one to two days which provides an excellent opportunity for workers to learn new skills and is normally held for a department or organisation, but external attendees may be present from different companies to also engage and learn certain skills.
10.0 Changing behaviour
Leadership development is a process that involves numerous educational paths and capabilities to adapt, but still take lead in different situations (Berghout at al. A review of a study conducted by a management and students from a nursing school revealed that having certain leadership styles, especially in a healthcare environment promote effective productivity, good patient care as well enhances leadership skills of a manager (Anon. 2018:2635).
Having an ability to be versatile and capable to adapt to specific leadership behaviours or attitude does only benefit the individual in charge of a team. According to Kelloway (2017: 33) leadership behaviours plays a significant role in minimizing accidents in a healthcare setting. Hence knowing when and how to use a different leadership style is of paramount importance and play great deal empowering one to becoming an effective leader. Consequently, improving the overall efficiency of a team!
The transformational leadership style is by far the most effective and mostly adapted leadership style by numerous scholars and medical practitioners. It is a style of high calibre and involves creating energizing visions, in this way in enhances and encourages followers to do the same thus stimulating continuous intellectuality (Głód 2018: 734). The ability of this style to improve leadership intellectuality is further amplified by the following factors; support of personal development through the skilful use of the organization's and own resources, stimulation of creativity, use of failures in the learning process, personal support in the learning process, and delegation of responsibility (Głód 2018: 739).
11.0 Conclusion
References
'Make the Most of Informal Coaching', 2004, Healthcare Executive, [Online], vol. 19, no. 3, pp. 38.
Academia publishing. 2013. Academia Conference Proceedings. Available: https: //a cademiapublishing.org/pdf/Academia%20Conference%20Proceedings.pdf (Accessed 12 April 2019).
Ali, A., 2012. Leadership and its influence in organizations–A review of intellections. International Journal of Learning and Development, 2(6): 73 Available on: https://pdfs.semanticscholar.org/b017/ff3ff9b935de508e175c491e98a4f7502a0d.pdf (Accessed on 21 Apr. 19).
Ali, A., 2012. The crucial role of leadership in organizations: A review of literature. International Journal of Independent Research and Studies, 1(4): 153. Available on: https://poseidon01.ssrn.com/delivery.php?ID=080024092024099104123101098120089110032078062093055026025127007112115068070023098113098018058015020038053118000110082064090097054075021079031072109074112095068004106028018077091084081099079075127091094016002001120095064074080010065072099097121000112004&EXT=pdf (Accessed on: 21 Apr. 2019).
Al-Sawai, A., 2013. Leadership of healthcare professionals: where do we stand? Oman medical journal, 28(4): 285. Available on: https://www.ncbi.nlm.nih.gov/pmc/articles/PMC3725246/pdf/OMJ-D-13-00174.pdf (Accessed on 7 April 2019).
Alston, J. M. 2019. Difference between a conference, a seminar, a workshop and a symposium? Available: https://conferencemonkey.org/insight/whats-the-difference-between-a-conference-a-seminar-a-workshop-and-a-symposium-1075915(Accessed 12 April 2019).
Amagoh, F., 2009. Leadership development and leadership effectiveness. Management Decision, 47(6):989-999. Available: https://journals.aom.org/doi/full/10.5465/ame.2004.14776183 Accessed 15 April 2019
Amanchukwu, R.N., Stanley, G.J. and Ololube, N.P., 2015. A review of leadership theories, principles and styles and their relevance to educational management. Management, 5(1): 6. Available on: https://www.researchgate.net/profile/Nwachukwu_Prince_Ololube/publication/283081945_A_Review_of_Leadership_Theories_Principles_and_Styles_and_Their_Relevance_to_Educational_Management/links/56292c3408ae04c2aeaee901/A-Review-of-Leadership-Theories-Principles-and-Styles-and-Their-Relevance-to-Educational-Management.pdf (Accessed on 31 Mar. 19).
Anon. 2018. Nursing; Findings from University of Alberta Reveals New Findings on Nursing (Leadership styles and outcome patterns for the nursing workforce and work environment: A systematic review). Health & Medicine Week,
Boerma, M., Coyle, E.A., Dietrich, M.A., Dintzner, M.R., Drayton, S.J., Early, J.L., Edginton, A.N., Horlen, C.K., Kirkwood, C.K., Lin, A.Y. and Rager, M.L., 2017. Point/counterpoint: Are outstanding leaders born or made?. American journal of pharmaceutical education, 81(3):58. Available on: https://www.ajpe.org/doi/pdf/10.5688/ajpe81358 (Accessed on: 21 Apr. 2019).
Bolden, R., 2005. What is leadership development: purpose and practice?. University of Exeter, Centre for Leadership Studies. Pp 11-16 Available on: http://www.authentic-change.com/wp-content/uploads/2017/03/leadership-development-purpose-and-practice.pdf (Accessed on 3 April 2019).
Bozeman, B. & Feeney, M.K. 2009, 'Public Management Mentoring: A Three-Tier Model', Review of Public Personnel Administration, vol. 29, no. 2, pp. 134-157.
Côté, J. 2006, 'The Development of Coaching Knowledge', International Journal of Sports Science & Coaching, vol. 1, no. 3, pp. 217-222.
Dixey, A. 2015, 'Managerial coaching: A formal process or a daily conversation?', International Journal of Evidence Based Coaching and Mentoring, no. 9: 77-89.
Enago academy. 2018. How to publish symposium-based research presentations. Available: https://www.enago.com/academy/amp/how-to-publish-symposium-based-research-presentations (Accessed 14 April 2019).
Erasmus, B., Strydom, J. and Rudansky-Kloppers, S. 2016. Introduction to business management. 10th ed. South Africa: Oxford University Press Southern Africa.
Fleenor, J. W., Smither, J. W., Atwater, L. E., Braddy, P. W. and Sturm, R. E. 2010. Self –other rating agreement in leadership: A review. Elsevier, 21(6): 1005-1034.
Gentry, W., Deal, J.J., Stawiski, S. and Ruderman, M., 2012. Are leaders born or made. Center for Creative Leadership, (2): 4. Available on: https://kerryflowers.com/wp-content/uploads/2016/04/AreLeadersBornOrMade.pdf (Accessed on 31 Mar. 19).
Głód, W. 2018. Transformational leadership style in the relationship between innovation and efficiency of healthcare units in Poland. Nicolaus Copernicus University Press, 9(4): 734-739. Available: https://search.proquest.com/docview/2183500848/abstract/4DA9CBBF9CDE4024PQ/1?accountid=10612. Accessed 13 April 2019.
Gregersen, S., Vincent-Höper, S. and Nienhaus, A. 2014. Health–relevant leadership behaviour: A comparison of leadership constructs. Zeitschrift für Personalforschung; München, 28(2): 118. Available: https://search.proquest.com/docview/1525836981/abstract/7258B9F3860A4F18PQ/1?accountid=10612. Accessed 14 April 2019.
Gregory, P. J., Robbins, B., Schwaitzberg, S. D. and Harmon, L. 2017. Leadership development in a professional medical society using 360-degree survey feedback to assess emotional intelligence. Surgical Endoscopy, 31(9): 3565-3573.
Groves, K.S., 2007. Integrating leadership development and succession planning best practices. Journal of management development, 26(3):239-260. Available: https://www.emeraldinsight.com/doi/full/10.1108/02621710710732146 (Accessed on 17 April 2019)
Hellenbeck, G. 2016. Lead for success: Learn essentials of leadership. United State of America
Jenkins, S. 2013, 'David Clutterbuck, Mentoring and Coaching', International Journal of Sports Science & Coaching, vol. 8, no. 1, pp. 139-254.
Joo, B. Sushko, J.S. & McLean, G.N. 2012, 'Multiple Faces of Coaching: Manager-as-coach, Executive Coaching, and Formal Mentoring', Organization Development Journal, vol. 30, no. 1, pp. 19.
Kelloway, E. K., Nielsen, K. and Dimoff, J. K. 2017. Leading to Occupational Health and Safety: How Leadership Behaviours Impact Organizational Safety and Well-Being. 2nd ed. UK: John Wiley & Sons, Incorporated.
Lanier, D., Jackson, F.H. and Lanier, R., 2010. Job rotation as a leadership tool. Consortium journal of hospitality & tourism, 14(2):21-25 Available: http://web.b.ebscohost.com/abstract?site=ehost&scope=site&jrnl=15350568&asa=Y&AN=48656423&h=4KNK%2bTTiuoB4h36ZIm%2b41TIZjOqxKOmKE5ybIPwr9BoAnH7NoHgjatF09R1xIqDWrFoB7fmhGAfXBtrCuy5oLg%3d%3d&crl=c&resultLocal=ErrCrlNoResults&resultNs=Ehost&crlhashurl=login.aspx%3fdirect%3dtrue%26profile%3dehost%26scope%3dsite%26authtype%3dcrawler%26jrnl%3d15350568%26asa%3dY%26AN%3d48656423( Accessed 17 April 2019)
McCall Jr, M.W., 2004. Leadership development through experience. Academy of Management Perspectives, 18(3):127-130. Available: https://journals.aom.org/doi/abs/10.5465/ame.2004.14776183 (Accessed on 15 April 2019)
Mcguinness, M.2008. Formal and Informal Coaching. Available: https://www.wishfulthinking.co.uk/2008/01/28/formal-and-informal-coaching/ (Accessed 10 April 2019)
Solansky, S. T. 2010. The evaluation of two key leadership development program components: Leadership skills assessment and leadership mentoring. Available: https://www.sciencedirect.com/science/article/pii/S1048984310000950/pdfft?md5=4ea0e457824d9019c49c30dc257bf9c3&pid=1-s2.0-S1048984310000950-main.pdf(Accessed 12 April 2019).
Solansky, S., 2014. Education and experience impact leadership development psychological empowerment. Leadership & Organization Development Journal, 35(7): 639. Available on: https://www.emeraldinsight.com/doi/pdfplus/10.1108/LODJ-07-2012-0091 (Accessed on 21 Apr. 19).
Southern Regional Education Board (SREB). 2005. The principle internship: How can we get it right? Available: https://www.sreb.org/publication/principal-internship-0(Accessed 11 April 2019).
Summerfield, M.R., 2014. Leadership: A simple definition. American Journal of Health-System Pharmacy, 71(3): 251. Available: http://web.a.ebscohost.com/ehost/pdfviewer/pdfviewer?vid=5&sid=8ea5f49f-1b05-4920-8dc8-2ee13e9b5909%40sdc-v-sessmgr03. Accessed 13 April 2019.
Wyman, N. 2014. How apprenticeships build and sustain skills-based careers. Innovations, 9(1/2): 113-123.