Sales In Banking And Retail Banking: Principles Of Lending And Consumer Credit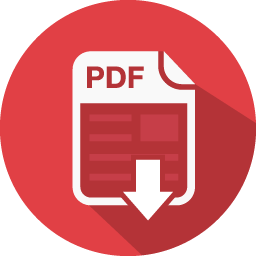 Question:1
The Introduction: –
As in the case study that Mr. Raj has recently graduated and got placed in a private sector bank and is unaware of the banking sector and its operations. Being his reporting manager, you need to brief him with the Principles of lending and need to explain him in details. Lending in its most general sense is the temporary giving of money or property to another person with the expectation that it will be repaid. In business and financial contexts, lending includes many different types of commercial loans. When people or organizations such as banks lend you money, they give it to you and you agree to pay back at a future date, often with an extra amount as interest. Not all banks are created equal, but many of them focus on the same areas throughout the loan review process. Learn what documentation, projections and narratives you'll need to prepare as well as tips to ensure you negotiate the best loan package available. The system weighs five characteristics of the borrower and conditions of the loan, attempting to estimate the chance of default and, consequently. The five Cs of credit are character, capacity, capital, collateral, and conditions.
Concepts and Application: –
Banks follow the following principles of lending: –
Some of the important considerations to be kept in mind by a banker in this respect are discussed below:
Safety: –
Safety means that the borrower should be able to repay the loan and interest in time at regular intervals without default. Banks are trustee of public money. Bank's deposits are always payable on demand. Bank has to maintain trust of depositors forever. As such the first and foremost principle of lending is to ensure safety of funds lent. Further, it is just not the capacity of the borrower to repay but also his willingness to repay.
Liquidity: –
The term liquidity refers to the extent of the availability of funds with the banker for providing credit to borrowers. It is to be seen that money lent is not going to be locked up for a long time. This schedule that is drawn up by the banker has to adhere to the requirement that at any point of time the banker should possess liquidity to meet the withdrawals of the depositors. It is to be kept in mind that various deposits have various maturities and some of it would also be payable on demand. A bank's inability to meet the demand of its depositors can lead to a run on the bank which is a threat to its basic survival.
Purpose: –
The purpose should be productive so that the money not only remain safe but also provides a definite source of repayment. Loans may be required for productive purposes, trading purposes, agriculture, transport, self-employment etc. If a loan is required for a non-productive or speculative purpose, the banker should be very much cautious in entertaining such proposals. It is very difficult to ensure that the loan has been utilized for the purpose for which it was sanctioned. All banks are profit-earning institutions. The ultimate objective of lending is to earn profits.
Profitability: –
Banks are not charitable institutions. All banks are profit-earning institutions. The ultimate objective of lending is to earn profits. Banks receive interest on loans and advances lent, and they pay interest to their depositors. This difference between the receipts and payments will be the bank's gross profit. Banks further incur various expenses as any organization does.
Security: –
The security offered by a borrower for an advance is as like as the insurance to the banker. It serves as the safety valve for an unforeseen emergency. Security offered against loan may be various. It may be a plot of land, building, flat, insurance policies; term deposits etc. There may even be cases where there is no security at all. The banker must realize that is it only a cushion to fall back upon in case of need.
Diversification: –
A prudent banker always tries to select the borrower very carefully and takes tangible assets as security to safeguard his interests. While this is no doubt an adequate measure, there are other unforeseen contingencies against which the banker has to guard himself. Further if the bank lends large amounts to a single industry or borrower, then the default by that customer can affect the banking industry as a whole and will affect the basic survival of the industry.
National Interest: –
Even when an advance satisfies all the aforesaid principles, it may still not be suitable. The advance may run counter to national interest. Bank has a significant role in the economic development process of a country. They should keep in mind the national development plan/program while going for lending but maintaining safety, liquidity and profitability.
The conclusion: –
In the concluding lines I would like to say that Mr. Ajay has to follow these points. But not all banks are created equal, but many of them focus on the same areas throughout the loan review process. Learn what documentation, projections and narratives you'll need to prepare as well as tips to ensure you negotiate best loan package available. Banks are not charitable institutions. All banks are profit-earning institutions. The ultimate objective of lending is to earn profits. Banks receive interest on loans and advances lent, and they pay interest to their depositors. This difference between the receipts and payments will be the bank's gross profit. Banks further various expenses as any organization does. After accounting for all such expenses and provisions, banks have to earn a reasonable amount as net profit so that dividends can be paid to its shareholders. The trust and confidence level of the customer and investor will be high with bank that has a good track record of profits and dividend rates. Hence, it's important that whatever the business the bank engages itself with, the business be profitable enough not just to cover its costs but to ensure the generation of surplus funds or margin.
Question:2
The Introduction: –
One of the spectacular innovations in the commercial banking sector is the retail banking. It refers to banking in which banks undergo transactions directly with consumers rather than with corporates or other banks. Consumer credit is the heart of retail banking. In retail banking the banks provide services to individuals and small business concerns and the dealings are in large volumes and low values. The retail banking portfolio encompasses deposits and assets linked products as well as other financial services offered to individuals for personal consumption. Retail banking is increasing. The fastest-growing division in the banking sector is the retail sector. Retail banking is a system of providing soft loans to the general public like family loans, house loans, personal loans, car loans, auto loans etc. The products are backed by world-class service standards and delivered to the customers through the growing branch network, as well as through alternative delivery channels like ATMs, Net Banking and Mobile Banking. Today's retail banking sector is characterised by three basic features; viz:
Multiple products-deposits, credit cards, insurance, investment and securities.
Multiple channels of distribution- call centre, branch, internet.
Multiple customer groups- consumer, small business and corporate.
Concepts and Application: –
Pre-requisite conditions for the success of Retail Banking:-
The most important prerequisite for retail banking to succeed is the presence of an efficient delivery mechanism. What essentially binds customers to their bank is quality of services offered, the fairness and affordability of pricing and the promptness of service. While there is not much scope for the banks to differentiate their product and service offerings in so far as the basic products are concerned, it is important for the bank to enhance the customer experience by ensuring that the services are made available whenever and wherever the customer demands them. Further, the banks can bring down their cost of service delivery, if and only if they are able to improve operational efficiency.
In a nutshell, the banks should be able to deliver the products and services to the customers in safe, secure, prompt and cost-effective manner by leveraging technology. RBI has analysed various metrics of operational efficiencies for the banking system across the globe and It can be seen that banks are 7 International Journal of Economic Research Retail Banking Challenges and Latest Trends in India notwithstanding the inter se disparity between banks in respective jurisdictions, almost all the jurisdictions need to improve their operational efficiencies by several notches to reach anywhere closer to their counterparts in the developed world. The positive factor, however, for our banks is that the downside is limited and hence, the upside potential is tremendous.
Recommendations: –
There is little to differentiate between basic products and services offered by retail banks. Having conceded that, packaging and branding of products and services are going to be the key differentiator between banks. The banks would have to invest quite a lot in innovation, research and product design International Journal of Economic Research 10 B. C. M. Patnaik, Ipseeta Satpathy and Nihar Ranjan Samal so as to keep their product and service offerings relevant and contemporaneous to emerging customer needs. They would have to rummage through huge amount of customer data that gets generated every day in course of transactions and use appropriate analytics to develop products in keeping with changing customer preferences. In this context, banks can also think in terms of giving a dedicated platform of their webpage to the customers requirements.
As competition gradually brings down the spreads and the profitability, the banks have to continuously work towards improving their productivity and efficiency so as to maintain their RoE. Towards this end, technology would be the key enabler. Though, technology has been available and been in use in the banking sector for more than a decade now, RBI believes that it has not yet been exploited to its optimum potential. Technology can assist in all spheres of banking activities – right from planning, strategy, MIS, processing, delivery, monitoring and follow up. There is a belief that the banks that can quickly conjure up a technology based cost-efficient delivery model for their products and services would be the ultimate winners in the long run.
The need for developing standardized products and services for furthering the retail banking initiatives. Across the globe, retail lending has been a spectacular innovation in the commercial banking sector in recent years. The growth of retail lending, especially, emerging economies, is attributable to the rapid advances in information technology, the evolving macroeconomic environment, and several micro-level demand and supply side factors. In the context of retail lending, the deployment of scoring models would minimize the subjective element and thereby fast track the decision-making process. The mass retail banks of today would also have to plan a transit path for the class banking and gradually to entrepreneurial banking.
Conclusion: –
In the concluding lines I would like to say that the retail banking space proved to be an oasis of relative calm amidst the tumult caused by the Financial Tsunami that the world continues to grapple with even today. The customer deposit garnered by retail banking represents an extremely important source of stable funding for most banks. In this context, it is essential for the banks to keep pushing the frontiers of innovation and experimentation in the retail banking space to survive and also to remain relevant. One of the most essential elements of a strong customer bank relationship is the bank's understanding of customer needs and preferences. However, with the massive increase in their size and their customer base, banks have slowly drifted away from understanding their customers' needs and preferences closely. Further, the proliferation of alternate delivery channels has necessitated that banks build their presence across all the channels (omnichannel presence) to offer their services to their customers. As the banks can't probably dictate that their customers chose a specific channel, the challenge for the banks is to design products/ systems which are channel/segment agnostic. While retail banking offers phenomenal opportunities for growth, the challenges are equally daunting.
Question:3(a)
The Introduction: –
As the competition in the banking sector is continuing to rise, it is becoming increasingly difficult for many banks to achieve growth as before. Facing fierce competition from both customary brick and motor operations and the emerging internet banks, banks fail to meet performance expectations due to poor understanding of their customer's needs, the most importantly tend to not respond new sales opportunities.
Banks that will be able to overcome these challenges are the ones that most likely will thrive and prosper into the future, this paper examines the importance of good implementation of customer relationship management in retail banking.
Concepts and Application: –
Importance of sales team in banks:-
Sales in Banking: –
Consultative banking identifies the significance of sales in the banking sector. Bankers are asked to initiate business, to cross-sell, and to function as consultants to their clients if they expect to attain a fair or disproportionately high share of the market. Consultative banking is an approach to sales that offer bankers with the necessary skills to increase market share profitability and build up long-term relationships in a highly competitive environment.
Sales Role of Bankers: –
With sales having such a negative image, it is reasonable that some bankers respond negatively to selling as primary part of their jobs. Bankers who refuse to accept their sales role, view sales from worst viewpoint, selling persons what they do not want, really cannot use, and cannot afford, rather than examining the ways in which selling can be reciprocally beneficial to the customer and to the seller.
3 steps to achieving customer satisfaction: –
Understand your customers: –
This means help them understand their own customers' Specialized service can go a long way in keeping customers loyal. If you manage to win over a customer's heart in a manner that's irreplaceable elsewhere. it's more likely they'll return despite a lower cost elsewhere.
Create familiarity through more ways to engage: –
People like seeing familiar faces. In a physical store, having employees that know the customer's name and preferences differentiates you from competitors. In the cyber world, having seasoned employees who know about your company inside and out allows them to provide customers with a higher level of service when help is needed.
Create a common enemy: –
Most fans of a certain product hate on another. Especially when they're extremely similar, but not exactly the same. For example, Pepsi and Coke during Halloween of 2013. Pepsi came up with a clever ad, but Coke fans retorted with even cleverer marketing.
The Conclusion: –
In the concluding lines, I would like to say that customer satisfaction is strongly contributing to customer loyalty that in turn strongly contributes to performance. The results showed that the housing finance institutions should adopt well-planned marketing activities to improve financial performance as well as customer satisfaction. The study also evidenced that loyal customers will increase the financial performance of the housing finance institution. As further research, the present study can be extended by adding.
Question:3(b)
The Introduction: –
Direct selling is a retail channel used by top global brands and smaller, entrepreneurial companies to market products and services to consumers. Companies market all types of goods and services, including, cookware, Nutritionals, cosmetics, housewares, energy and insurance, and much more.
The direct selling channel differs from broader retail in an important way. It isn't only about getting great products and services into consumers' hands. It's also an avenue where entrepreneurial-minded Americans can work independently to build a business with low start-up and overhead costs. Direct selling consultants work on their own, but affiliate with a company.
Concepts and Application: –
Increase in income: –
Whether your business is a way to supplement your income, replace a full-time salary, or enjoy financial freedom, your direct sales business can help you achieve your goals depending on the time and effort you put into your new business. You can choose to give yourself a pay raise at any time simply by increasing your efforts.
Be your own boss and work from home: –
In direct sales, you work for yourself and don't have to answer to anyone. You have the support and encouragement of many others, including your company, but you have the ability to choose when you want to work.
Friendships and relationships: –
When you join direct sales, you suddenly have a whole new group of like-minded friends who share some of the same interests as you. For people moving to a new area, it is a great way to meet a new group of friends.
Incentives and recognition: –
Everyone loves recognition. In fact, many surveys show that the number one thing people value in a job — above income — is being recognized and appreciated for a job well done.
In direct sales, you are continually being recognized for your achievements, from the smallest shout-outs on your Facebook page to the product rewards in your Fast Start program — plus the many ongoing programs throughout the year.
Personal growth
Many people experience a surge of self-confidence through their business. People who could not talk in front of others are now comfortable with public speaking. People who were afraid to venture from home can now travel anywhere.
Tax benefits: –
Having a home-based business or being in business for yourself comes with some tax benefits. It is also a great way to keep more of your money throughout the year.
The Conclusion: –
In the concluding lines I would like to say that direct sales is a way to get all the things they want over period of time at a discounted price. If you really love a product, it only seems natural that you will share it with others. This gives you the opportunity to earn some income at the same time. You will also be privy to all the newest products on the market. This is a huge plus for people who like to stay ahead of trends and be the first to get their hands on the hottest new product.