Application Letter For A Hungary Scholarship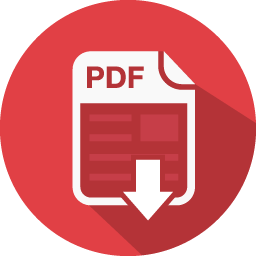 I believe I deserve to be chosen for one of your scholarship programmes because I am a well–prepared candidate and I will in turn effectively commit myself to take full advantage of the opportunity that the scholarships will provide. Not to mention, I continuously try to engage in all forms of volunteer work to improve my community.
I believe that success is a result of acquiring good education. Thus, I try to connect my desire of helping other people with my passion for giving them education. As a member of the global volunteers on sustainable development goals, my responsibilities consist of organizing and carrying out educational discussions about sustainability, poverty alleviation, and affordable healthcare coverage as well as immigration issues at seminars, schools and conferences, planning and mapping out and researching areas that are severely-stricken by a nutrition deficiency.
Everyone has the right to proper and quality education , the right to access information especially about things that affect and impact their lives the right to fairly by their employers, the police and other members of the society, immigration officers, and the police.
Apart from education, I have also taken a keen interest in recruiting my peers and elders and mobilizing health sensitization in the community. I have planned and organized social events for St. Johns' in recruiting new members as I also try to identify people with an interest in health and medical practices. Prior to this, I organized blood donation drives in high school that included our school and the community at large.
I remain vigilant and persistent in achieving my goals. Not to mention that I am grateful to your organization for giving students like me, who are constantly fighting for the right to receive an education, scholarship opportunities. I am hoping to become one of your scholarship recipients so that I can continue on my path to becoming an affordable social health provider.
I will keep working at achieving my goals as I plan on providing better and affordable healthcare to everyone, and I will always get back up and learn from the failures that I will experience along the way because this is not just a career path, it is a passion of mine; to be able to look after everyone because my family and friends also looked after me and taught me that caring for your neighbor is not only a necessity but a duty to fulfill. In essence, I will not stop until this dream becomes a reality for me, and for the community. Like Diana, I plan to do everything in my will to achieve those goals.
Hungary's customs, cultures and language is new to me at this point thus I might encounter language barrier issues Diversity is, in itself, beautiful as I can learn the different languages and culture in Hungary and this makes it an exciting undertaking in terms of learning new things to foster goodwill and help in broadening my perspective on medical practices around the world.
All things considered, I believe I deserve this scholarship because I have the determination and zeal to become a significant member of the health sector. As a result, my education will enable help many children and adults across the world get access to the treatment they need. More importantly, you will not be helping just me get an education, but also help improve the quality of life of countless other families out there in days to come. I thank you for your consideration, and I am looking forward to building a lasting relationship with your foundation.