Elite Athletes Are Role Models – Effect On Me, Others And Society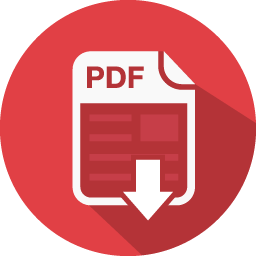 When Phoenix star, Charles Barkley, said, 'I'm not a role model. I am paid to wreak havoc on the basketball court. Just because I can dunk doesn't mean I should raise your kids.' in the 1993 commercial for Nike it challenged people to think about of whether athletes should be role models or should we pick role models that are meaningful and in-person like parents that demonstrate personal traits that we want to copy and aspire to have. Having exceptional skills on a court or field doesn't automatically make an athlete a good role model. We should admire their skills but look at the person's total personality and behavior before deciding if they are someone who we want to aspire to be like. Elite athletes are like all people and are made up of both good and bad personalities. Marilyn Price-Mitchell (2017) identifies 5 characteristics that make good role models that include passion, values, commitment to community, selflessness, and acceptance of others, and the ability to overcome obstacles. May athletes demonstrate these characteristics but some athletes demonstrate the opposite.
Children and teens that play sport are likely to consider athletes as role models because they empathize with the athlete's skills and successes. 'Maybe it's because they are larger than life and closer to superheroes than most other human beings. Maybe it's because they make millions of dollars and frequently appear on television. Maybe it's because most children dream of playing in the pros.' (Armideo. 2016)
It doesn't matter, the reason, the fact is fans and kids look up to their favorite players, but is this a good thing? It is good to admire elite skills on the field or court. With the intense exposure through media, we get to scrutinize the athlete and see behavior that we don't want in a role model. Additionally, we force athletes into being a role model and have expectations but many are just young people who are just trying to do their best in their given sport. According to Norm Hewitt, former All Black player 'Sportspeople are ill-equipped to set ethical examples for others. Don't pick them for a job they're not cut out for.' (Mark Richardson 2006)
When I am looking for role model I try and look at the total personality of the person. I can admire their skills but want to know about the total personality before deciding. Media allows me to see in-depth the personality of elite sportspeople and there are many I admire and would like to be like but there are others that demonstrate bad characteristics that I certainly don't admire and want to copy. I see the confidence in action, teamwork, communication, and dedication in elite athletes
1. A Role Model Shows Passion and Ability to Inspire
'We don't choose to be role models. We are chosen. Our only choice is whether to be a good role model or a bad one.' Karl Malone Utah Jazz star (1993). A role model should show us how to live with optimism, hope, integrity, and determination. Old students of Otago Boys High who attended school with Richie McCaw said he was not necessarily the best rugby player but he had great work ethics and determination and became the captain of New Zealand All Blacks. In his 14-year professional career in rugby, he achieved great success as captain and player. Off-field he devoted time to helping others. He assisted in fundraising for Christchurch rebuild, Leukemia and Blood Cancer New Zealand. He is the patron of the Catwalk Spinal Cord Injury Trust which he raised $200,000 for research. In 2009 with All black Dan Carter and Ali Williams, he set up the For Everyone Charity (now named iSPORT), which works with schools and local and regional sporting bodies to support young sportspeople and young disabled New Zealanders to excel in a sport. He is a true role model for his ability to aspire others.
In contrast, All Black Zac Guildford struggled with alcohol issues and was reported for a drunken naked rampage in Cook Island in 2011. This follows a string of other embarrassing incidents for rugby. 'he embarrassed himself, his family, his team mated, and New Zealand Rugby.' (Sportsmail Reporter 2011)
2. A Role Model Shows a Clear Set of Values
Most of the time we can determine what is good or bad behavior but sometimes if a child becomes attached to a role model and aspires to their ideology, power, or popularity, the young person may believe the negative behavior is acceptable. (Price-Mitchell 2017)
The media thrive on scandal and sensationalism so stories of elite athletes performing badly get lots of media coverage. Therefore when a small minority of athletes behaves badly it tends to tarnish the sport in general. For example, Lance Armstrong's use of drugs hurt the sport of cycling.
Peter Snell was voted New Zealand Athlete of the Century in 2000. Three-time Olympic gold medalist and the only male sine 1920 to win the4 800 and 1500 meters at the same games. 'There are two ways you can affect people. By your authority or leadership talents' said Snell (Gabe Atkinson 2012). Many admire Snell's humbleness and honesty.
In contrast in 2016 Aaron Smith, scrumhalf for the All Blacks was exposed to being involved in a sex scandal in Christchurch Airport's disabled toilet. He was filmed in All Black clothing traveling to South Africa.
3. A Role Model Shows Commitment to Community
Elite athletes have an opportunity to use their success to bring about positive social change in particular in fitness, raise funds for sports programs or bring attention to local needs. A role model should be other-focused. Elite athletes can provide a model for involvement and participation in sport. Elite athletes are ambassadors for the society they represent (Daniel Gallan 2016). Elite Athletes have a massive social responsibility especially for Maori and Pacific Islanders who see sport as an opportunity to do better and is a major part of their community.
Young elite athletes are often thrown into the role of role model before they are mature or ready for the responsibility. They are trying to sort out who they are and what they believe. 'Only 10% of the elite athletes have been inspired by other elite athletes to start with their current sport. Mostly their parents (59%) and friends (28% to practice their current sport' encouraged them (Daryl Adair 2015)
A role model should show passion and commitment to their sport. A positive role model is Beatrice Faumuina who won gold at the 1997 Athens Athletic World Championship in the discus and is currently New Zealand's trade commissioner and consul general in New York, showing that women can excel in and outside of sport. Faumuina believes that socio-economic issues facing Pasifika people can be addressed through sport. 'Sport has such an important role in health promotion and messaging for a healthy lifestyle,' said Faumuina (2019)
In contrast, through media exposure, we have seen the negative character of players like Nick Kyrgios, an Australian tennis player. Kyrgios has become known as the 'bad boy' of tennis and his numerous incidence of port sportsmanship, lack of commitment, and verbal abuse on the court have brought not only himself, but also Australia into disrepute. His on-court insult of Stan Wawrinka's girlfriend demonstrated a total lack of morals and ethics. In contrast, through media exposure, we have seen the negative character of players like Nick Kyrgios, an Australian tennis player. Kyrgios has become known as the 'bad boy' of tennis and his numerous incidence of port sportsmanship, lack of commitment, and verbal abuse on the court have brought not only himself, but also Australia into disrepute. His on-court insult of Stan Wawrinka's girlfriend demonstrated a total lack of moral and ethics.
4. A Role Model Shows Selflessness and Acceptance of Others
All athletes have a responsibility that comes with the glory and money of being an elite athlete to be a responsible role model. Kids are watching them and looking up to them. 'Because there are people who will follow our lead and buy a certain sneaker or cereal because we use it.' Karl Malone Utah Jazz star (1993)
Melodie Robinson played rugby for New Zealand between 1996 and 2002 winning two world cups and represented New Zealand in 7s has worked hard off the field to change the way New Zealanders view women's sport. She was the first female rugby commentator and acted as mentor for other women in media. She has strong views on gender equality in sport.
In contract, Israel Folau from the Australian Rugby team homophobic statement on social media was extremely divisive and wrong. He doesn't understand the weight behind what he said and the impact it had on his fans. He used religion to preach his beliefs regarding drunks, homosexuals, adulterers, liars, fornicators, thieves, and atheists being doomed to hell unless they repent aiming to separate individuals and divide communities.
5. A Role Model Shows Ability to Overcome Obstacles
Elite athletes are public figures and come with responsibilities, most notably role models in the community (Daryl Adair 2015). They represent themselves, their clubs and communities at sport at school visits, charity fundraisers. Research has shown that a connection between positive role models and higher civic engagement, self-efficacy and ability to believe in self. Role models play and important part in inspiring kids to learn, aim to be their best self and overcome obstacles therefore it is important that kids chose the right role models and base it on the total person, not just the skills on a field or court.
We all admire people that overcome adversity Jonah Lomu was the youngest All Black when he played his first international in 1994. He scored 37 tries in 63 matches for New Zealand and battled a rare and serious kidney condition throughout his career. He was a legend and loved by fans both in New Zealand and across the world. He was an inspiration to many including Polynesians and in later years his battle with kidney disease was an inspiration to people suffering from chronic diseases as well.
Elite athletes are only normal people with extraordinary sporting skills. And we should enjoy and admire their skills on the field or court but to know the total personality of the individual before knowing if they are someone we want to inspire to be like and have them as good role models. But we need to have3 role models that teach us about good morals, values, and goals through meaningful, in-person relationships. We need to accept those elite athletes are human with flaws like everyone else. Elite athletes demonstrate exceptional performance, character, and resilience that draws admiration from fans (Daryl Adair 2015) but we need to be cautious that our hero-worshipping of elite athletes does not set us up to have poor role models. Athletes are human and have faults like all humans. It is up to the individual to decide who we want to aspire to be like.
Bibliography
Jeff Eisenberg. Iconic Sports Commercials: Charles Barkley's 'I am not a role model.' Yahoo! Sports July 17 2019
Marilyn Price-Mitchell. What is a Role Model? Five Qualities that Matter to Youth. Roots of Action.com December 4 2017
Campbell Aitken. Does elite sporting success influence public participation in sport and exercise? Western Alliance.org.au
Daryl Adair. Athletes of influence – the reality of sports role models. UTS. 21 December 2015
Frank Smoll Are Athletes Good Role Models? Psychology Today April 20 2015.
Darren Kane Athletes are human, they're not role models. The Sydney Morning Herald. July 3 2014
Daniel Gallon Unfair Expectations: Exploring the 'Role Model' tag ascribed to Athlete. Conqa. 22 October 2016.
Travis Armideo Do Professional Athletes Actually Make God Role Models. The Gladiator Guards. May 5 2016.
Lara Williams Why Do Athletes Make Good Role Models? SportsRec 31 October 2018
Phil Quin Ability on the sports field has never qualified anyone to be a role model. Istuff. May 13 2019
Mark Richardson Great expectations of sports stars. NZ Herald 25 June 2006
Sportsmail Reporter Another rugby bad boy in the dock after Kiwi star banned for naked drunken rampage. Dailymail. 14 December 2011
Gabe Atkinson Dr Peter Snell? New Zealand Listerner. December 3 2012