Philosophy Of Life According To Rohinton Mistry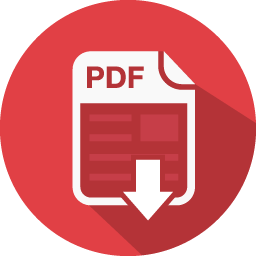 The social forces and the human sensitivity to a great extent, irrespective of space and time, command the authority in shaping one's philosophy of life. Man as an individual remained individual in his thoughts and seriousness towards life in its bipolar opposition i.e. shades of hope and despair, light and darkness. Personal ambitions and the ensuing process of abject realities of times torments one's inner consciousness, adorns the responsibility to take a particular position. So is the case usually happens with the poets and writers, who try to venture into those world of fiction and realities, unknown to known situations and they consequently makes a bridge between the two through emotional and intellectual prowess.
Rohinton Mistry hails from the community in the diaspora that embraced India and Indianness in the real spirit in every sense, yet holding close to their religious belief and traditional practices. Even after spending quite some time of around 1200 hundred years in India and having a fair amount of interaction in our society, there are hardly very few deviations in their traditional practices like their attitude towards marriage institutions, funeral believes, etc. All these and much more are responsible for shaping a Parsi youth's attitude towards life and to great extent the very purpose of an individual's life, irrespective of the field he/ she choose to.
Born and brought up in the town of Bombay but in a normal living middle-class family, Rohinton exhibited those rare qualities in his writings that made him an author of great repute internationally with only very few fictions under his belt. He started writing in his thirties, really later part of his lie. According to Dr. Swati Samantaray, "Diaspora writers subsist on the fringes of two countries and shape cultural theories. The basic features of diaspora scripts are the search for identity, uprooting and re-rooting, insider and outsider syndrome, melancholy, homesickness and an excruciating sense of guilt." But in the case of Rohinton, his literature does not exhibit the typical feeling of the sense of alienation from homeland syndrome etc., since the plots of all his works dwell upon his place of birth and that too very much alive within the ambit of his community, to a greater extent. He tries to find the meaningfulness in his works through his characters which happen to be his strength. His characters try to come out of the traditional practices and try to adopt a secular approach. That's a clear indication of a rebellious character dormant in his personality, besides sticking to the traditional ways of his community at the same time.
In his novels, more or less, the themes deal with the life of the characters picked again from his community and through we can see the various facets emerging in their society living in the same old city of Bombay. And then the surrounding socio-political developments do create a situation where our author responds to it according to his stand on the subjects. The feelings of the author reverberate through the characters of his works. In the year of 1975 when the state of emergency was imposed across the country and all human rights came to seize. The author acknowledges the ground realities. Coincidently that was the year when Rohinton moved to Canada. Excerpts from the interview published in Irish Times Sat, Jun 1, 2002 goes like this – His writing began after he left India, so did Canada make him a writer? 'Would I have become one if I had stayed?' he asks, with a shrug. Why did he leave India? 'It was always accepted that there was no future in India. In the past we always went to England, it was a tradition. Later this became the US, but the US lost its shine. So for my generation, it was Canada. It is a good place to live, a good place to write.'
The writer in Rohinton brings all the stuff from the ordinary subjects to become an extraordinary fiction writer himself. He hardly thought of moving away from the city, how filthy or crowded it might be, to find his characters of the novels and short stories to be a man of letters.
Writing did not come to him naturally in the early part of his life. In fact, he remained in the banking sector initially to keep his life going in Canada. It was in his university days where he was into part-time education of English course and he came out of short stories for university annual magazine and it subsequently published as Tales From Firozsha Baag, 11 intersecting stories set largely inside a Bombay apartment building, was published by Penguin Books Canada in 1987, followed by US publication two years later under the title Swimming Lessons. In his interview in youtube, he said that it is from this point of time in his thirties he took writing seriously and writing became his passion, thereafter. Once an author is molded to its fold the diaspora life takes somewhat course of comfort and commitment as well. Rohinton joined the band of illustrious Indian English authors in the diaspora like Salaman Rushdie, Amitav Ghosh, Jhumpa Lahiri to name a few. Rohinton is an author dealing with characters not exceptional to the readers. He has created a narrative with great depth and sensibility. He reached to great heights without the aids of extraordinary elements in plots. All his novels, in general, deal with the situation faced by a common man in society getting entangled in extraordinary situations. It is Rohinton, in fact, narrating the story exclusively driven by the circumstances prevailing in India.
The purpose of an author in simple words is nothing but storytelling. However, it is up to the author what kind of menu he or she would like to serve through his literary approach. For Rohinton, life is all about peeping into the lives of the common people of India coming in direct confrontation with the situations created in the society by the so-called political class that pretends to be the modern days Moses to offer the people their promised land of peace, harmony and prosperity. He genuinely portrays the story of Gustad Nobel a simple and ordinary Parsi man of Bombay who falls into the trap of corrupt ideology and the plight of four characters Dina the Parsi localities of Mumbai, Maneck Kohlah, Ishwar Darji and his nephew Om Prakash, coming out of their villages to come to Bombay and become the prey of yet again the clutches of oppressive political forces on account of autocratic stand by the prime minister of India in the form of Internal state of Emergency throughout the country. The real-life situation created in the story is the landmark of this author. India in the 1970s is the atypical background to his both novels Such a Long and Journey and A Fine Balance. Creation of Bangladesh thanks to the 1971 India-Pakistan war, an external threat and the second was the disrupted lives of poor and marginalised people due to internal security threats. Rohinton takes a definite stand impartially for the cause of the ordinary people of India. That is how he finds his purpose as an author, through his works.
Works Cited
Samantaray, Swati. "Voicing Memory through Diaspora Consciousness: A Psychometric Assessment of Rohinton Mistry's Work." The Criterion, An International Journal in English, e-journal, Vol. 8, Issue-II, April 2017, p 475, www.the-criterion.com/V8/n2/IN56.pdf. Accessed 23 April 2019.
The Criterion: An International Journal in English Vol. 8, Issue-II, April 2017 ISSN: 0976-8165
The Mistry of storytelling, Sat, Jun 1, 2002, The Irish Times
www.youtube.com/watch?v=Pqw3Csbmnhg. Accessed 19 April 2019
shodhganga.inflibnet.ac.in/bitstream/10603/85966/10/10_chapter%204.pdf