Role of Nurses: Dignity, Respect, and Compassion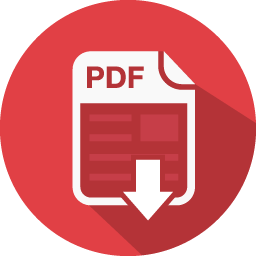 Introduction
Registered nurses offer many different services to healthcare providers in different locations. Some of what nurses do every day makes a unique contribution to health, while others are part of the medical team. Professional care provides professional services to the community. When examining the overall health needs of the staff they serve, the professional nurses take a broad approach. Because of the comprehensive nature of the discipline, nurses play many roles in meeting clients' health needs (Wholihan & Tilley, 2016).
This article, therefore, addresses the role of registered nurses in health care. We also discuss professional standards and expectations for registered nurses. The issues of quality assurance and confidentiality are then discussed. Also, this article explores employers' responsibilities for hiring new health professionals. This then includes employers' expectations of skills. Finally, a conclusion is drawn to highlight the relevant information discussed in this article (Omer, Suliman & Moola, 2016).
As caregivers, nurses regard nursing as a science. Nurses provide various interventions to effectively fulfil the psychological, physical, environmental, and mental needs of the patients with nursing processes and critical thinking skills. A nurse as a carer is competent, knowledgeable, knowledgeable, and caring. RN provides direct physical care to patients in all medical facilities and institutions. They also play an active role in disease prevention, health promotion, and preservation (Manning & Pogorzelska, 2018).
As per Currie, (2018), quality care can protect patients' safety, treat them with dignity, respect, and compassion, give them choices, and create a safe environment that prevents infection and avoidable accidents. In practice, nurses are held accountable based on their best available evidence to ensure the safe functioning of patients, nurses, and other health professionals. Interventions must be medical, not unacceptable, and harmful to patients. Nurses also need to recognize the need to respect patient dignity, religion, sexuality, disability, and race in international situations such as the UK. Hopefully, the nurse will show great compassion and compassion for the patient (Grealish et al. 2018).
Quality care includes informing patients about their care, ensuring curtains are closed when patients use the restroom, or ensuring personal hygiene for privacy and asking them how to respond to, respect, and empower individuals to help to respect the patient. Maintain patient confidence and positive self-esteem (Currie, 2018).
Trained nurses have a variety of roles and responsibilities that can be defined as boundaries between health professionals. These roles include: 'Promoting and maintaining health, providing agreed health care, assisting in rehabilitation, promoting independence, meeting needs, and improving or maintaining health/quality of life (Penny et al. 2018).
The role of the adult nurse is to provide ongoing care to adult patients 18 years of age and older. Nurses must, at all times, maintain a high level of professionalism and act in accordance with this Code of Conduct for Nursing and Birth Services. The Nursing Council is a professional who maintains professional standards for nurses and midwives. Nurses and nurses should follow ethics to ensure excellent practice. Nurses need to understand their professional responsibilities and proper job registration. Otherwise, registration may fail. As part of their skills, nurses need to understand basic human rights processes and respect their personal opinions (Penny et al. 2018).
Caregivers have seen significant changes in their roles and responsibilities as they 'modernize' the NHS, but is it right? Over the past 50 years, there have been substantial changes in the nursing field, such as uniforms, salaries, work needs, nursing roles, different nursing roles, the technology used, litigation and documentation, holistic and patient care. In separate work environments, such as nursing homes, hospitals, domestic helpers, travelling nurses, school nurses, etc., nurses are becoming more popular and challenging. A few years ago, nurses looked at similar medical assistants or assistants. Since 2010, the nurses themselves have been health professionals. They are intelligent, skillful, and generally have a bigger picture than pictures when they work. In addition to the appearance of nursing care, the role of nurses has also changed, such as nursing education, the scope of policy and practice, the design of nurses, and the principles of patient care (Silvestre et al. 2017).
As nurses become smaller and smaller, they have learned to become independent, which is a great way to upgrade skills and keep up with new developments in healthcare. In addition to changes in care, health problems have also generally changed. With the modernization and care of the NHS, patient treatment remains an eternal goal. This means that more work needs to be done for nurses, which affects patient performance and reduces patient satisfaction. While the NHS and government do their best to modernize care and focus on patients' interests, time seems to be diminishing, but more paperwork is needed. The Department of Health has developed several policies, goals, and organizational and organizational changes that can improve the quality of patient care throughout the NHS. These changes have been highlighted and the need for cross-border and inter-agency cooperation. The four primary interfaces recommended for joint and coordinated activities are health and social services, primary care and community health services, primary and secondary health care, and communication with caregivers (Carrier, 2019).
"The Human Rights Act" (1998) explains that freedom of expression is the basis of human qualities. He also said that no one should be deprived of the right to life and liberty for torture and degrading treatment. This legislation means that patients have a right to life, they must be respected, and they must maintain their dignity at all times. For example, patients should have access to medical or community services, regardless of age, disability, gender, or ethnicity (Tepei et al. 2018).
The Mental Health Act (2005) was adopted to protect patient refusal decisions. It also protects patients who may not have the intellectual capacity to make informed decisions in the interests of patient advocates. It also aims to maximize the involvement of individuals in any decision-making process so that they have control over their care (Murray et al. 2016). In such cases, effective communication between nurses and their patients is warranted and requires ethical approval.
Tracy (2016) argues that if a mentally qualified adult is treated without consent, that person has the legal right to seek medical attention and ask them to appear in court. Without intervention. For example, if a patient has intervened in the form of a drug/injection without written or oral consent, the patient reserves the right to visit a nurse/hospital, especially to respond to such intervention in the event of adverse circumstances.
Moral doctrine is based on four ethical principles—self-control, justice, love, and not masculinity (Grealish et al. 2018). When deciding on patient care, healthcare professionals must consider ethical principles and self-control in terms of respecting patients' choices and decisions. For example, patients who can make decisions should decide what they like. Manning & Pogorzelska (2018) supports this by stating that patients are encouraged to make informed decisions based on their health and the treatment they receive.
Also, Heal, Webster & Harris (2019), the principle of self-control requires respect for the body. Examples of such clinics include nurses who respect patient autonomy and allow patients to choose their treatment options, such as patients who refuse blood transfusions for religious reasons. In this case, a blood transfusion is necessary to save the patient's life, the patient must be informed, and the consequences of refusing the bleeding must be explained. If he or she refuses, the nurse must respect the patient's decision and choice. A code of conduct is a code of conduct for a person or group's personality or profession (Lane et al. 2017).
Wholihan & Tilley (2016) described the principle of harmless behaviour as a requirement for patient protection. With the support of Omer, Suliman & Moola, (2016), he advises that he should not harm the patient intentionally or unintentionally. In this case, the nurse must ensure patient protection by providing proper guidance to the student in assigning the assignment to the student. Evil also means that nurses must avoid injuring or suffering patients during practical training. Resilience also protects patients by reporting suspected abuse to prevent further harm.
Nurses support all patients by providing ongoing work and care to the Nursing Council (Manning & Pogorzelska, 2018). The principle of benevolence is designed for the benefit of patients and is always proud of their interests (Grealish et al. 2018). Similarly, Currie (2018) recommends that nurses provide treatment according to the needs and capabilities of the patient. In this case, this means that if the nurse wants to promote or support care, it means that the nurse must benefit the patient and reduce her well-being by raising the bedspread to prevent falls or injuries.
Penny et al. (2018) advise nurses to maintain appropriate professional boundaries when dealing with patients. Licensed nursing care is essential because it reflects the importance of the community and the importance of the work for the community. Keeping patients confidential is necessary and part of the nursing profession. The requirements of service users must be met while respecting their values and needs, maintaining the confidentiality and security of their personal information, maintaining their dignity, and obtaining consent before making a decision.
Nurses should be aware that accepting a patient's relationships can transcend boundaries and compromise patient confidentiality. Carrier (2019) argued that some clients need constant attention but that they continually ignore satisfied needs. Therefore, it is the responsibility of nurses to be attentive to the types of relationships they work with patients and to clarify their duty of confidentiality and expectations as nurses.
Tepei et al. (2018) argued that nurses must respect patients' privacy and confidentiality needs. Patients should be able to count on nurses to provide information only at the appropriate time and to share the information they need to deliver health care. For example, patient records should not be shared with anyone for reasons of confidentiality; this can be done to avoid giving unauthorized persons a security number or accessing computer files.
It is the responsibility of the nurses to maintain a working relationship with the patients so that the treatment of the patients is their primary concern. It is the nurse's responsibility to keep the same restrictions as the patient. In the Murray et al. (2016) regulation, nurses must refuse gifts or entertainment that may be considered an attempt at preferential treatment and should not seek help or obtain a loan from their caregivers or loved ones. It can be said that professional boundaries limit nurse-patient relationships and can create a safe medical connection for nurses and their patients. This relationship is based on trust, care, intimacy, and professional respect and involves the proper use of power (Tracy, 2016).
Therapeutic relationships can be defined as nurse-patient relationships that help the responsible patient (Heal, Webster & Harris, 2019). Lane et al. (2017), nursing care focuses on therapeutic relationships, as nurse-patient links often provide energy to encourage nurses to continue treating patients. It also enables nurses to understand and determine how individuals respond to treatment. Also, good therapeutic relationships can build trust and ensure respect for patient self-control. For example, according to Wholihan & Tilley (2016), curtains must be closed to ensure patient privacy while patients provide personal care.
In conclusion, changing the role and responsibilities of nurses in updating the NHS can not only benefit patients but can also be detrimental to patients. This is due to staff shortages, more hours worked, more paperwork and more tasks than nurses need to work, and today there are usually more patients than ten years ago. Therefore, nurses need less time to care for their patients. On the other hand, modernization is seen as a good thing, because today there is more technology to make nurses' lives more comfortable and more sustainable. In the context of politics and procedures, there are no more rules than last year that make the lives of nurses easier or more challenging (Grealish et al. 2018).
References
Carrier, J. I. (2019). Exploring the Employer Perspective on the Implementation of Registered Nurse Prescribing in Nova Scotia.
Currie, L. (2018). Barriers and Enablers to Registered Nurse Prescribing in General Practice: A survey of Nurse Practitioners' perspectives. Logic, 17 (3), 32, 41.
Grealish, L., van de Mortel, T., Brown, C., Frommolt, V., Grafton, E., Havell, M., … & Armit, L. (2018). Redesigning clinical education for nursing students and newly qualified nurses: A quality improvement study. Nurse education in practice, 33, 84-89.
Heal, S., Webster, C., & Harris, A. (2019). Blood donation: nurse roles and responsibilities. Journal of Nursing, 28(20), 1332-1334.
Lane, R., Halcomb, E., McKenna, L., Zwar, N., Naccarella, L., Davies, G. P., & Russell, G. (2017). Advancing general practice nursing in Australia: roles and responsibilities of primary healthcare organizations. Australian Health Review, 41(2), 127-132.
Manning, M. L., & Pogorzelska-Maziarz, M. (2018). Health care system leaders' perspectives on infection prevention and registered nurse engagement in antibiotic stewardship. American journal of infection control, 46(5), 498-502.
Murray‐Parahi, P., DiGiacomo, M., Jackson, D., & Davidson, P. M. (2016). New graduate registered nurse to transition into primary health care roles: an integrative literature review. Journal of Clinical Nursing, 25(21-22), 3084-3101.
Omer, T. A., Suliman, W. A., & Moola, S. (2016). Roles and responsibilities of nurse preceptors: Perception of preceptors and preceptors. Nurse education in practice, 16(1), 54-59.
Penny, R. A., Bradford, N. K., & Langbecker, D. (2018). Registered nurse and midwife experiences of using videoconferencing in practice: A systematic review of qualitative studies. Journal of clinical nursing, 27(5-6), e739-e752.
Penny, R. A., Bradford, N. K., & Langbecker, D. (2018). Registered nurse and midwife experiences of using videoconferencing in practice: A systematic review of qualitative studies. Journal of clinical nursing, 27(5-6), e739-e752.
Silvestre, J. H., Ulrich, B. T., Johnson, T., Spector, N., & Blegen, M. A. (2017). A multisite study on a new graduate registered nurse transition to practice program: Return on investment. Nursing Economics, 35(3), 110.
Taipei, G., Higgins, M., Victor, P., John, A., Metabo, J., Mwaipasi, L., … & Gomez, E. (2018). Using a Patient Communication Poster to Triage Care Needs Between the Registered Nurse and Nursing Assistant: A Randomized Controlled Trial. Medsurg Nursing, 27(5), 315-322.
Tracy, A. J. (2016). A Phenomenographical Study on the Perceived Factors Affecting Certified Registered Nurse Anesthetist Role Transition.
Wholihan, D., & Tilley, C. (2016). Fundamental skills and education for the palliative advanced practice registered nurse. Advanced practice palliative nursing, 13-22.