South Africa: Reasons For the Failure Of Starbucks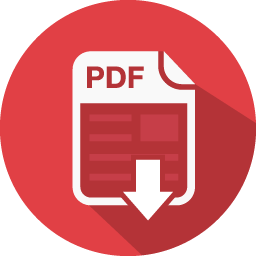 According to Marilyn Haigh from CNBC, Sub-Saharan Africa's first Starbucks opened in 2016 through a collaboration between Starbucks and the Taste Holdings of South Africa. The relationship ended in November 2019, when Taste sold all 13 of its Starbucks stores to a group for 7 million rand, or roughly $464,000 (Haigh, 2019). In November 2018, Taste said it would delay the launch of new stores upon opening 12 Starbucks in South Africa. It presented a strategy to investors to continue to expand Starbucks to between 150 and 200 locations. However, in its press release issued in November 2019, Taste indicated that it cannot secure the capital investment needed for that expansion due to the current company structure and current market dynamics. The major market situation Starbucks faces in South Africa is poverty.
Preliminary Reasons for Failure:
One reason Starbucks failed in South Africa is because of the slow economic growth in South Africa has emptied out the wallets of customers. Considering that Starbucks goods in South Africa are more costly than similar items in local chains, many customers consider the brand out of control. While in a country with 57 percent poverty and extreme disparity Starbucks South Africa has never been expected to be a mainstream brand, it has still managed to perform worse than many watchers anticipated (Browdie, 2019). In each year of the company's deployment, the South African economy has not evolved by more than 1.5 percent.
Another reason for failure in South Africa is because Starbucks deals with a lot of competitors in South Africa. Starbucks squares locally off against regional chains such as Vida e Café, which runs 305 national stores, and Seattle Coffee Company, which started in the UK. Three years later, it opened in Cape Town in 1993, and now has more than 85 cafes around the country. It is reported that Starbucks stores cost more to set up and maintain than their competitors (Browdie, 2019). The third reason for failure is that Starbucks' noncompetitive rates have led to declining sales and productivity. Starbucks could not afford to open any more locations because they do not have enough money.
How Starbucks' prices compare competitors Seattle Coffee Co. and Vida e Caffe:
Environment
According to Forbes, South Africa's economy is very low. The South African economy remains under pressure, with forecasts of GDP growth of 0.6 to 1.0 percent in 2016 (Forbes, 2016). A rising urban population is driving revenue from fast-food chains as individuals move to cities to find employment and improved education. In December 2016, the finance minister of South Africa was replaced twice in a four-day period which has resulted in a decline in its exchange rate against the dollar (Forbes, 2016).
Economic Landscape:
According to the African development group, real GDP began to grow at an estimated 0.7% in 2019, down from 0.8% in 2018 and is expected to rise to 1.1% in 2020 and 1.8% in 2021 amid both domestic and international financial risks. Agriculture and mining contracting sparked slow growth in 2019. Inflation in 2018 was 4.7 per cent and in 2019 it was 4.4 per cent due to decreased fuel costs. In 2018, agriculture contracted 4.8% and mining contracted 1.7% (ADG, n.d.). In 2018, the financial services, real estate, and business services industry grew by 1.8 percent to contribute 0.4 percentage point to growth. At the end of 2018, unemployment rose to 27.1 per cent from 26.5 per cent at the end of 2016. At the end of 2018, youth unemployment rose to 54.7 per cent from 51 per cent at the end of 2016. Low skills are one of the sources of high unemployment (ADG, n.d.).
Consumer Facts:
According to Damian Hattingh, South African consumers are under significant financial distress because of rising costs and lower income growth. Because of this the majority of South Africans had to dig into savings or make credit buys to buy what they need (Hattingh, 2016). Companies that are conducting business in South Africa should consider these four traits, so your business can be successful in South Africa:
They are always searching for savings
They are brand loyal, but only if the price is suitable for them
Once they by something for a lower price, they might not go back up.
They buy through platforms and find discount value.
According to the Game of Phones Survey that was controlled by Deloitte's Technology, another key consumer fact about South Africa is that the consumers are attached to their mobile devices (CNBC Africa). More than 33 percent of Africans look at their cell phones every 5 minutes and also check it 5 minutes after they get up in the morning.
Political Climate:
According to Santander trade, the present Political Leaders are Cyril Ramaphosa for President (the president is both chief of state and head of government) and David Mabuza for Executive Deputy (Santander, 2020). With 57 percent of the vote, Cyril Ramaphosa was elected president in May 2019, which allowed his party to retain an absolute majority. Nonetheless, this ranking was the lowest since the end of the apartheid regime in 1994, as well as voter turnout (66 percent). Upon his election, President Ramaphosa was quickly caught up in the socio-economic challenges facing the country: slow growth, high levels of cutbacks, and rising disparity.
After his victory, President Ramaphosa announced a new cabinet where half of all ministers are women, for the very first time in the country's history. The president also reduced ministerial count from 36 to 28 (Santander, 2020). South Africa's focus will be economic growth, according to President Ramaphosa's government plan for 2020. The Government intends to revive and develop the productive industries to achieve production targets, giving primary focus to the sectors of the economy with the highest potential for growth. The government also plans to support private investment by stepping up investment drive (Santander, 2020).
South Africa is a parliamentary republic with a federal republic. South Africa has a bicameral national assembly. The National Council of Provinces (upper chamber) has 90 seats, with ten members appointed to five-year terms by all the other nine provincial legislatures. The National Assembly (lower chamber) has 400 seats, representatives are elected by proportional representation vote directly to serve 5-year terms in multi-seat constituencies (Santander, 2020).
Regulatory Climate:
According to South Africa Gateway, South Africa is a climate patchwork of hot coastline tropics, dry deserts, cool uplands, snow-topped mountains and an island of southwestern Mediterranean air (SouthAfricaGateway, 2018). On the west coast is the chilly Atlantic Ocean, and on the south and east is the hot Indian Ocean. The coastline of South Africa stretches south down the frozen Skeleton Coast, north to Cape Agulhas around the Cape Peninsula. In addition, it is here that two offshore currents collide, slightly offshore, currents that define the two coastal temperatures (SouthAfricaGateway, 2018).
South Africa is well known for its sunshine on average of 2,500 hours of sunlight each year. In South Africa, it only rains during the summertime most of the time. In the spring it gets warm very rapidly, in the fall it is still hot, but it starts to cool down a little. In the wintertime it could be cool for a week and then warm the next week (SouthAfricaGateway, 2018).
Cultural Influences
According to Michael Wood, the South African coffee culture is in its early stages compared to places such as Australia, Italy and the US; it is however increasing as customers are becoming more interested in purchasing and testing different coffee beans-and their tastes have become more perceptive as they experience better quality coffees (Wood, 2015) . Therefore, customers are buying more coffee grinders and espresso machines for household consumption. Since the coffee culture in South Africa is less developed and they are a nation open to trial and experiencing new things, with the variety of options on the Starbucks menu, like customizing your own coffee, local customers may be more receptive to the coffee brand than the Australians.
A coffee culture is about a friendly environment that leaves the office to mingle with excellent coffee, served up with doing work on the side or meeting with colleges to catch up with over a nice latte. Only having good coffee is not enough though; effective coffee shops need to construct an overall social experience based on beautiful and welcoming surroundings, quality products and the finest quality service (Wood, 2015).