Spring: Effect Of Growing Seasons On Growth And Yield Of Lettuce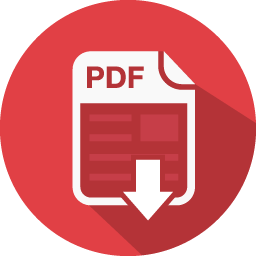 Souza et al., (2017) conducted a study where agronomic indicators were evaluated in lettuce fertilized with different amounts of roostertree biomass; fertilizer was incorporated into the soil at distinct times and seedlings were planted in two cropping seasons (spring and autumn-winter) in Serra Talhada, Pernambuco state, Brazil. The experimental design consisted of randomized complete blocks with three replications and treatments arranged in a 4 x 4 factorial scheme. The first factor was the amounts of roostertree biomass (5.4, 8.8, 12.2, and 15.6 t ha -1 on a dry basis) and the second the manure incorporation times (0, 10, 20, and 30 days before lettuce transplanting). The variables evaluated in the lettuce crop were: plant height and diameter, number of leaves per plant, productivity of green mass, and dry shoot mass. Maximum productivity and dry shoot mass were obtained using fertilization with 15.6 t ha -1. A synchrony between supply of nutrients by green manure and the period of maximum demand by lettuce was observed in the incorporation times of 10 (spring) and 20 (autumn-winter) days before transplanting. Cultivation in the spring resulted in higher vegetative growth.
Lafta and Mou (2013) experimented to identify heat-tolerant lettuce genotypes based on their ability to germinate under high-temperature stress. Twenty-four to 26 genotypes were selected from each lettuce types (crisphead, romaine, butterhead, loose leaf, and wild species) and their seeds were placed in petri dishes to test their ability to germinate at high temperatures (29 and 34℃) as compared with controls at 24℃. Some lettuce genotypes showed thermotolerance to 34℃ (less than 20% reduction in germination) such as Elizabeth, PI 342533, PI 358025, Florida Buttercrisp, Kordaat, FL 50105, PRO 425, PI 278070, Noemie, Picarde, Gaillarde, L. serriola (PI 491112, UC96US23, PI 491147), L. virosa (PI 274378 D), L. saligna (PI 491159), and primitive (PI 187238 A, PI 289063 C). The germination rates were consistent with the germination percentage at the high temperatures. Seed germination in the field was very low and positively correlated with seed germination at 29 and 34 ℃. The highest field germination percentages (greater than 40%) were observed in Belluro, Mantilia, Mid Queen, Headmaster, PRO 874, PRO 425, FL 50105, Corsair, Romaine SSC 1148, Romaine Romea, Green Forest, Grenadier, Squadron, Xena, Noemie, Green Wave, Picarde, and Red Giant. The results of this study indicated that lettuce genotypes differ greatly in their ability to germinate at high temperatures as determined by the percentages and the rates of germination.
In an experiment Konstantopoulou et al., (2012) had grown Lettuce (Lactuca sativa L., cv. 'Parris Island') hydroponically in autumn, winter and spring under five levels of nitrogen (N) fertilization. Plant biomass was highest in spring and lowest in autumn at N rates of 200 and 260 mg L−1, respectively. Increasing N application correlated positively with rates of photosynthesis, transpiration, stomatal carbon dioxide (CO2) conductance and leaf chlorophyll concentration. Photosynthetic rate, stomatal CO2 conductance, and chlorophyll a/b ratio were higher in spring than in autumn or winter. Nitrate concentrations within the leaves increased with increasing N application in all seasons. It is concluded that lettuce growth and yield is higher in spring than in winter or autumn due to enhanced photosynthesis thanks to increasingly favorable photoperiod.
Eden et al. (2009) carried out an experiment with the aim of investigating the effect of macro-anion (NO3-, H2PO4-, and SO42-) and macro-cation (K+, Ca2+ and Mg2+) proportions in the nutrient solution during two consecutive growing seasons (spring and summer) on yield and leaf quality (chlorophyll content, color parameters, carbohydrates and mineral composition) of Lactuca sativa L. var. acephala grown in a floating system. Marketable yield, shoot biomass and leaf area index were unaffected by nutrient solution composition. A high proportion of calcium in the nutrient solution increased the quality attributes in particular calcium, chlorophyll, glucose and fructose concentrations. Plants grown in the spring season exhibited a lower yield, growth (total dry biomass and leaf area index), leaf mineral content (N, K and Mg), total carotenoids and water use efficiency than those grown in the summer season but were influenced positively by some quality parameters (higher content of glucose and fructose and lower nitrate content). The results demonstrated, that the effect of growing season on leafy lettuce performance (yield and quality) was more pronounced than the effect of nutrient solution composition.