The Greatest Humanitarians Of The 20th Century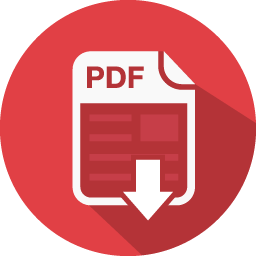 One of the aspects of today's society is human nature which has and continues to be present, is the highly debated issue of the search for the meaning and purpose of life in humanity. This search for a meaningful life is common across various cultures and religions and holds a significant place in people's decision-making. A meaningful life of an individual is often a clear, positive self-concept that creates goals in a human's life to find their purpose. Philosophers and theologians have for centuries analysed this concept in aim for an answer to define a purposeful life. They were able to draw the conclusion that to have a valuable life, the individual must have consistent goals, commitment to relationships and some form of 'greater good' in the community as well as a sense of hope for the future. People make significant choices to guide their actions and their purpose in life, whether good or bad, resulting in the conclusion that to obtain an ultimate purposeful life it is quite more complex than one thinks. Various worldviews and religious traditions offer many viewpoints on living lives of meaning and purpose through the eyes of naturalism in the people of Mother Teresa, Fred Hollows and Carol Mayer.
Mary Teresa Bojaxhiu (1910-1997) is regarded by many as one of the greatest humanitarians of the 20th century. Also commonly known as Mother Teresa, this incredible woman received the Nobel Peace Prize Award for her humanitarian work with the needy in 1979. Although she had passed away in 1997, Pope Francis recognized a miracle attributed to Teresa, resulting in her canonization as a Saint in 2015 (Biography, 2019). She devoted her life to dedicating her caring nature towards the sick and the poor. Mother Teresa was the founder of the Order of the Missionaries of Charity which is a Roman Catholic congregation of women devoted to helping the poor (Biography, 2019). At age 12, she had her first 'calling' to live a religious life and hence moved to Dublin to become a nun herself, after attending a convent-run primary school. Mary travelled to Calcutta where she taught young girls with the aim of alleviating girl's poverty through education. Due to her kindness, generosity and undividing commitment to her students' education, she led them to devote their lives to Christ in a similar way as she often implemented the prayer; "Give me strength to be ever in the light of their lives, so that I may lead them at last to you" throughout her education (Biography. 2019). Mother Teresa experienced her second 'call' when sitting on a train where Christ 'spoke' to her and told her to abandon teaching to instead work in the slums aiding Calcutta's poorest and ill. Mother Teresa commits her life to Christ and believes that what makes a valuable individual is to live a purposeful life of poverty, chastity and obedience (Biography, 2019). Mother Teresa successfully holds the Supernaturalism position and outlook on life believing that God exists and is necessary for guaranteeing a meaningful life.
Fred Hollows pushed for change in many countries of the world to help restore eyesight to the poor in an affordable and equal way. In his early years, Fred initially studied to become a minister however changed his mind during his experiences at a holiday job leading his way into the health career path. He obtained a high level of scientific knowledge resulting in being offered a place in medicine which further led to assisting eye surgeons and thus moving to the United Kingdom to specialise in ophthalmology. When he relocated back to Australia in 1965, he became a Professor in Ophthalmology at the University of NSW due to his great passion for this profession. In 1968, Fred was invited to an Indigenous camp in the Northern Territory where he was shocked at the poor standard of health and eye care in this state of Australia compared to others. There were a disturbing number of children and adults in this community suffering from blinding trachoma – a rare eye disease in Australia (The Fred Hollows Foundation, 2015). This inspired him to make a change to these shocking conditions, in not only Australia but the developing countries he visited. The poor living conditions he experienced had a huge effect on Fred and drove his desire to fight for better and equal access to eye health in Australia and rural communities experiencing this inequity. Fred saw the need for local factories to produce intraocular lenses for everyone suffering from this eye condition to treat and further reduce the cost for effective eye care. Fred trained 300 Vietnamese eye surgeons in his works as he wanted to continue his vision into the future despite the fact of being diagnosed with cancer and hence passing away in 1997. Fred's major humanitarian projects with the disadvantaged of Australia was not driven by a religious force but simply because he believes the basic attribute of mankind is to look after each other' (Fred Hollows, 2015). Therefore, Fred Hollows obtains the Subjective Naturalism belief position as he believes a meaningful life IS possible but that it is not necessary for a God to exist. He holds the belief that a meaningful life varies from each person's beliefs and that his meaning in life is through accomplishing his vision of what is extremely important to himself.
Carol Mayer was a local Cairns woman who survived the blaze that ripped through her home in 2000 that changed her life forever. She managed to save her young son at the time of the house fire resulting in her excruciating injuries. Carol received burns to 85% of her body and was admitted to 100 operations of skin grafting to recover from the severity of her burns, in which doctors had no faith in Carol pulling through and considered turning off her life support (Pulley, R. 2015). Carol is an inspiration to many people in today's society as she recovered and survived this trauma with such optimism; she now uses her story to inspire others. A national exhibition – Courage to Care, recognised Carol for her courage and used her story in the topic of prejudice and bullying, for Carol did not care about how the way she looked when people stared at her in public; she was optimistic and was simply grateful she was alive. Despite the fact she lost everything and her life was turned upside down, she was courageous and made the decision that she did not want to be known as a victim but rather use her story to help people (Pulley, R. 2015). She quotes; 'I've never been happier' (Levette, E. 2019). Carol is now involved in various organisations to help people like herself to recover from tough times in their life, enforcing the idea across the region that her battle to survive was driven by acceptance, love and extraordinary appreciation for life (Pulley, R. 2015). Carol Mayer upholds the Objective Naturalism belief as she believes a meaningful life is possible through certain worthwhile valuable independent conditions whilst not being religious. Moreover, this position believes that some things are intrinsically meaningful whether the individual believes it to be or not.
To conclude, I currently hold the Subjective Naturalism belief position as I believe that a meaningful life is possible but God is not essential to achieve this, despite the fact I am baptised a Catholic and believe in God and his teachings. I have lost my previously strong connection with my faith after going through many hardships in life. When my mum suffered from breast cancer and my pop recently passing away due to lung cancer that spread to the brain, I often questioned why God could be so cruel to allow this to happen to my family and grew quite anger around this topic. I believe that a meaningful life is to do good in the community and wider world like giving to charity. Ever since I was little, my grandma enforced that every Christmas I give back to a different charity every year by donating money and I also often donate clothes to Vincent de Paul stores. Individuals are one step closer to an ultimate purposeful life if they have not gone against the law and God. In a similar way, I believe a meaningful life is possible when an individual's goals or dreams in life are achieved as it gives a sense of relief and a reward for doing so.
Works Cited:
Biography. (2017). Mother Teresa Biography, Retrieved from; https://www.biography.com/religious-figure/mother-teresa
Levette, E. (2019). Burns Survivor's courage; 'Why I've never been happier'. Retrieved from; https://www.newidea.com.au/burns-survivor-carol-mayer-talks-about-fire-that-changed-her-life-forever
Pulley, R. (2015). Cairns burns survivor Carol Mayer recognised for courage against prejudice and bullying. Retrieved from Cairn Post; https://www.cairnspost.com.au/lifestyle/cairns-burns-survivor-carol-mayer-recognised-for-courage-against-prejudice-and-bullying/news-story/b7f95b44bacb389dc6d3d18e0aab9b27
The Fred Hollows Foundation. (2015). Fred Hollows Biography, Facts and Quotes. Retrieved from; https://www.hollows.org/au/about-fred