College Admissions Scandal: Crisis Response Analysis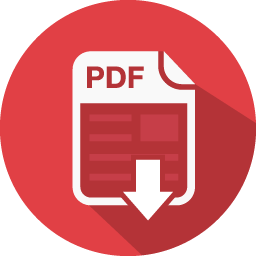 The Crisis and its Background
The college admissions bribery scandal surfaced in 2019 over an unethical endeavor to influence decisions for the admission of undergraduate students at many prestigious universities in the United States. The investigation and charges related to the incident were made public on March 12, 2019, by United States federal prosecutors. At least fifty-one people are alleged to have been part of the scandal, the majority of whom have pled guilty or agreed to plead guilty to the scheme. There have been thirty-three parents of college applicants that have been accused of paying more than $25 million between 2011 and 2018 to William Rick Singer, college counselor and organizer of the scheme, who used part of the money to fraudulently inflate entrance exam test scores and bribe college officials (Eustachewich, 2019). According to The New York Times, parents of students paid between $15,000 and $75,000 for higher test scores, had fake learning disability waivers created, had corrupt proctors guide students to the correct answers, or paid for university sport coaches and administrators to seal admission for students who may not have even played a sport (The New York Times, 2019).
The two firms involved in the scheme were controlled by Singer, including The Edge College & Career Network and The Key Worldwide Foundation. He pled guilty and cooperated with the FBI in gathering incriminating evidence against his co-conspirators. He admitted he unethically facilitated college admission for children in more than 750 families (Winter, 2019). Singer faces a fine of $1.25 million, and up to 65 years in prison.
Led by Andrew Lelling, a United States attorney, prosecutors in the Office of the U.S. attorney for the District of Massachusetts, complaints and indictments for felony conspiracy to commit mail fraud against a number of people, including Singer, university staff, and the parents who are alleged to have bribed university admissions to gain acceptance for their children to eleven separate universities. Among the accused, many parents are distinguished business-people and famous actors ('The full indictment on the nationwide college admission scheme', 2019). Even though no students were penalized, the case is the largest of its kind to be investigated by the US Justice Department (Garrison, 2019).
Timeline of Events
On March 12, 2019, federal prosecutors charged at least 50 people connected to the scheme, and Singer pled guilty to racketeering and conspiracy, along with two other related charges.
On March 19, 2019, The University of Southern California (USC) stated that students who were possibly involved with the scheme would be barred from registering for classes and/or obtaining transcripts while the organization proceeded with its investigation.
On March 25, 2019, twelve defendants, including prestigious collegiate coaches, pled not guilty, and the U.S. Department of Education informed the presidents of eight schools around the country entangled in the scandal that they were also going to be investigated (Marcelo, 2019).
On March 29, 2019, fifteen people made their first appearances in federal court, but most parents and their lawyers refused to comment.
On April 3, 2019, Lori Loughlin and Felicity Huffman made their initial court appearances. On the same day, Peter Jan Sartorio became the first of thirty-three parents to plead guilty. He was accused of paying $15,000 to have his child's ACT scores improved.
On April 8, 2019, prosecutors said Huffman, 12 other parents and the former head coach of men's tennis at the University of Texas at Austin agreed to plead guilty (Axios, 2019).
On April 9, 2019, 'Full House' actress Loughlin and her husband, Mossimo Giannulli, were arrested on one count of conspiracy to commit mail and wire fraud charges. The next day, the couple, along with 14 other parents, were indicted with conspiring to commit fraud and money laundering. Loughlin and Giannulli were accused of paying $500,000 in bribes for their daughters to get into USC as crew team recruits, despite neither of them having experienced the sport (Axios, 2019).
On May 13, 2019, Felicity Huffman pled guilty to fraud conspiracy in court after admitting to paying $15,000 to have her daughter's SAT answers corrected (Axios, 2019).
On May 15, 2019, Georgetown University expelled two students involved in the scandal (Axios, 2019).
On September 13, 2019, Huffman becomes the first parent sentenced to prison in the scandal. She received a $30,000 fine, two weeks in a minimum-security prison, 250 hours of community service, and a year of probation.
On October 15, 2019, Huffman reports to a federal prison in Northern California to start her two week prison sentence (Winter, 2019).
The crisis is on-going.
Theory
The theoretical framework that best fits this crisis is the Image-Restoration Theory. In this theory, the organization has to determine what is threatening its reputation. They are also responsible for determining which publics must be addressed and persuaded in order to maintain and restore a positive image. The organization must know which publics have negative impressions and what the extent of their knowledge is (Fearn-Banks, 2017). On page 19 of Crisis Communications: A Casebook Approach, it says the organization must determine if the publics know anything that may damage reputation (Fearn-Banks, 2017). In the case of the College Admissions Scandal, the integrities of the admission decisions of the most prestigious universities in the United States were being questioned.
The terms, "cheating," "bribery," "fraud," and "scandal," among others, are not phrases an organization wants to be associated with. These are words that have the power to damage an organization's reputation in the eye of the media. Since this crisis deals with many big name universities around the United States, and several celebrities have been involved in the scheme, media coverage has been abundant and extensive.
When the first investigations and prosecutions began in March of 2019, further investigations at other universities quickly ensued. This is when the ethics of all colleges and universities was inquired.
Many universities, for example USC, took initiative immediately after news broke. School officials pressed charges on parents and faculty involved in the scandal and took measures in revoking admission for applying students and expelling students associated with the scheme ('University of Southern California takes new actions against students in scandal | Inside Higher Ed', 2019). USC also placed holds on the accounts of present students who may have been associated with the scheme; preventing students from registering for classes or acquiring transcripts while their cases were reviewed ('University of Southern California takes new actions against students in scandal | Inside Higher Ed', 2019).
Yale University, while not announcing actions against current students, took a similar approach in saying that it could kick out a student who used fraud to be admitted ('University of Southern California takes new actions against students in scandal | Inside Higher Ed', 2019).
By taking action so quickly, and revoking the transcripts of students and prosecuting the participants of the scandal, the universities sent the message to their internal and external publics that they do not wish a illegitimately accepted student to benefit in any way from his or her participation in their community.
This was the right move for many of the universities. This showed the media that they took this situation very seriously and that this behavior will not be tolerated. Although the College Admissions scandal did tarnish the trust of admissions departments of the college and university industry, people are still enrolled in classes, and still apply for college at no only these universities, but all universities around the United States. In terms of image restoration, the industry has recovered overall and the most confidence in collegiate admissions decision-making has been restored.
Something the industry can learn from this crisis is to make sure to have trustworthy officials making your organization's decisions, as this can upset internal and external publics if news breaks that your organization has faltered in trust. Seditious behavior like the atrocities committed in the college admissions scandal should not be tolerated at any cost.
References
Axios. (2019). Timeline: The major developments in the college admissions scandal. Retrieved 24 September 2019, from https://www.axios.com/everything-happened-college-admission-scandal-51e66764-23b2-4539-ba05-d55740939c46.html
Eustachewich, L. (2019). Felicity Huffman, Lori Loughlin busted in college cheating scam. Retrieved 19 September 2019, from https://nypost.com/2019/03/12/lori-loughlin-felicity-huffman-busted-in-college-admissions-cheating-scandal/
Fearn-Banks, K. (2017). Crisis Communication. New York: Taylor and Francis.
Marcelo, P. (2019). Wealthy parents appear in court in college admissions scam. Retrieved 19 September 2019, from https://www.apnews.com/13bebbdd16b14536962f8f217894d78c
The full indictment on the nationwide college admission scheme. (2019). Retrieved 19 September 2019, from https://www.cnn.com/2019/03/12/us/indictment-college-admissions-scheme/index.html
The New York Times. (2019, March 14). College Admissions Scandal: Your Questions Answered. Retrieved from https://www.nytimes.com/2019/03/14/us/college-admissions-scandal-questions.html
The University of Southern California takes new actions against students in scandal | Inside Higher Ed. (2019). Retrieved 19 November 2019, from https://www.insidehighered.com/admissions/article/2019/03/20/university-southern-california-takes-new-actions-against-students
Winter, T. (2019). He was the mastermind of a college cheating scandal. Then he wore wire to expose it. Retrieved 19 September 2019, from https://www.nbcnews.com/news/us-news/alleged-mastermind-cheating-scandal-involving-lori-laughlin-wore-wire-expose-n982421