Employee Recruitment, Retention, Performance Management And Human Resource Development In The Hotel Industry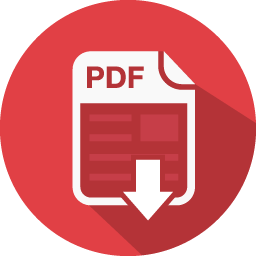 Study Background (Context, Research Problem, Research Aim and Objectives)
Nowadays, the hotel industry is very dynamic and highly competitive, especially here in Mauritius, where tourism is one of the main sources of revenue. Effectively, during the first quarter of the year 2019, that is, from January 2019 to March 2019, Statistics Mauritius figures showed that there has been an increase of 2.5% in tourist arrival. Moreover, the Bank of Mauritius forecasted an increase in tourism earnings from 66.0 billion rupees compared to 64.0 billion rupees in 2018, illustrated by an increase of 3.1% (International Travel and Tourism). Due to the increasing competition in the hotel industry, the organisations must excel to achieve competitive advantage through their employees (Singh and Point 2004), the most important assets of an organisation. Therefore, it is important to retain the most talented employees, to attract even more tourists and local customers as well.
"It is difficult to identify the precise meaning of "talent management" because of the confusion regarding definitions and terms and the many assumptions made by authors who write about TM." (Robert E. Lewis, Robert J. Heckman) Furthermore, it has been declared that developing a concrete definition of Talent Management is quite complex, as talent can be interpreted differently, depending on organisation cultures (Carole Tansley, 2011). However, Talent Management can be illustrated as "an umbrella phrase which includes employee recruitment, retention, performance management and human resource development. Effectively talent management enables organizations to successfully compete in an increasingly global economy by effectively identifying, harnessing and retaining the human power within." As the service quality and customer satisfaction is essential in the hotel industry, a coherent and strategic approach has been adopted to ensure that the suitable abilities and knowledge are effectively recruited and retained. (Jennifer Chishamiso NZONZO1, Tsitsi CHIPFUVA2)
Employee Retention are the struggles that organisations provide to create strategies and initiatives that encourage their staff to remain within the firms. The organisations which can retain their best performers are the most prone to be successful, as they have been able to achieve a highly competitive advantage compare to their competitors. (David Mwakidimi Msengeti, Dr. Joseph Obwogi) In addition, retaining high performers "avoid expenses that are incurred in advertisement of vacant positions, recruitment and selection, induction and training new employees that follow and employee lost." (Okioga, 2012). Due to fierce competitive atmosphere in the hotel industry, it is crucial for organisations to retain their actual high performers to become "the place to sojourn" on the island.
Yet few articles demonstrate the relationship between Talent Management and Employee Retention, and how this relationship impact on hotel industry. This can be interpreted as the knowledge gap. Thus, leading to the research problem; Why does the relationship between Talent Management and Employee Retention has an impact on the hotel industry?
Therefore, the research aim and objectives are as follow: –
Specific: Fill the knowledge gap.
Measurable: The data collection tools as proof to support the research and make it successful.
Attainable: It must be realistic and achievable, and not too complex just to impress the readers.
Relevant: Remain focus to answer the research question needs and obtain the expected results.
Time-bound: Submission date must be respected and not get trapped by over-confidence.
Methodology
Based on the research question, its nature is; exploratory. The research is at preliminary stage, as there are few articles and information about Talent Management and Employee Retention in the hotel industry. Exploratory research provides a better insight of the research problem. It is used for investigation, as its purpose is to answer the "why" of the research question. It is also viewed as grounded theory approach, which demands broad and repetitive filtering of data.
Consequently, the research approach is inductive, which requires an open mind and no fixed thoughts. It allows to develop a new theory and explore new phenomena based on literature review of Talent Management and Employee Retention, by linking them to the hotel industry. It utilises the research question to reduce the span of study. Accordingly, interpretivism research philosophy is practiced inducing human interest to interpret components of study. Thus, leading to qualitative research, which usually has non-numeric data. It enables to comprehend more deeply concepts of Talent Management and Employee Retention. It permits to formulate hypothesis on the relationship of Talent Management and Employee Retention affecting hotel industry by categorising data.
Subsequently, cross-sectional time horizon occurs. Data is collected at different periods due to the dynamic hotel industry, which means that there are multiple changes. Data collected, observed and studied from people of hotel industry are related to variables and relationship of Talent Management and Employee Retention. Cross-sectional time horizon evaluates the knowledge, attitudes, and practices of hotel industry according to the relationship.
Furthermore, primary research methods can be used where information is obtained directly from the employees of hotel industry. Interviews with employees may provide more insights to find why they would remain in the hotel industry. Hotels can observe and collect data on how their employees react to the introduction of talent management to retain the best performers. Focus groups may detect views of employees if their attitudes are to adjust due to launching of Talent Management to retain the best of them. The research can help understand what the employees seek while entering the hotel industry; monetary or non-monetary compensation. Moreover, secondary research methods can be used where information are collated from earlier issued primary research. Online research can be done to know what are factors which attract employees to enter the hotel industry. Literature research may help hotels to know what are the required talent that employees should possess to produce a good work thus attracting customers and improving the hotels performance. Then research records can be accessed through government reports or commercial sources. Case study, where a talent, flexibility, has led to a significant rise in the performance of a hotel. Many other hotels have adopted this case to identify and target the technique in which this talent will increase their performance level.
Then, non-probability sampling based on observation and subjective judgement is applied. Especially, consecutive sampling where the data from the focus group through the cross- sectional time is analysed and switch to another subject, like; job embeddedness, thus providing the opportunity to polish the whole research. As a result, content analysis allows to detect and analyse underlying concepts from the whole qualitative research. It is more effective when merged with other research methods such as interviews, observation, and literature research. After data analysis, this means that enough data has been collected to answer the research question, and this is where the data saturation point will be attained. Finally, the research requires a good financial basis and time to be reliable for future studies. All the data will be available through the final written article and more literature review and online research.
References: –
INTERNATIONAL TRAVEL AND TOURISM 1st Quarter 2019. http://statsmauritius.govmu.org/English/Publications/Documents/2019/EI1452/Tourism_1Qtr 2019.pdf
Val Singh & Sébastien point. 2004. Strategic Responses by European Companies to the Diversity Challenge: an Online Comparison. Long Range Planning. 37, pp. 295-318.
Robert E. Lewis & Robert J. Heckman. 2006. Talent management: A critical review. Human Resource Management Review. 16, pp. 139-154.
Carole Tansley. 2011. "What do we mean by the term 'talent' in talent management?". Industrial and Commercial Training. 43(5), pp. 266 – 274.
Jennifer Chishamiso Nzonzo1 & Tsitsi Chipfuva2. April 2013. Managing Talent in the Tourism and Hospitality Sector: A Conceptual View Point. International Journal of Academic Research in Accounting, Finance and Management Sciences. 3(2), pp. 92–97.
David Mwakidimi Msengeti & Dr Joseph Obwogi. April 2015. Effects of Pay and Work Environment on Employee Retention: A Study of Hotel Industry in Mombasa County. International Journal of Scientific and Research Publications. 5(4), pp. 1-10.
Dr Charles Kombo Okioga. 2012. The contribution of a developed Reward system on employee Retention; a case of Kisii Bottlers Limited: Kenya. European Journal of Business and Management. 4(16), pp. 9-21.
http://statsmauritius.govmu.org/English/Publications/Documents/2019/EI1452/Tourism_1Qtr2019.pdf
http://statsmauritius.govmu.org/English/Publications/Documents/2019/EI1452/Tourism_1Qtr2019.pdf