Problematic Ways By Which Climate Change And Environmental Issues Threaten International Security Claims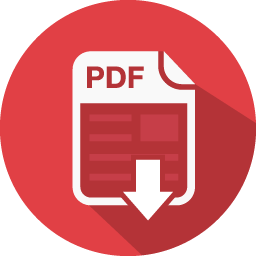 Climate change is a shift in global temperature change, a rise in temperature in parts of the continents. The changes and the rise in temperature throughout the years are as a result often caused by industrialization, high consumption of fossil fuel and new modern technology that emit Co2 gases, deforestation for farming and the huge land clearance for housing an ever-increasing population. The main purpose of this essay is to discuss the problematic ways by which climate change and environmental issues threaten international security claims. Also examining the extent to which climate change and environmental issues affect the stability of international relation.
Other causes of global warming are the over excessive logging of timber in the rain forests where the vast amount and great quantity of the rain forests are cut down for the ever-growing demand for wood by the big global companies that use copious amounts of wood to manufacture furniture and for the building and construction industries. (Juliet Pinto, 2019) Climate change has been an ongoing problem throughout the decades. Throughout the years over consumption and use of the earth's resources has contributed to climate change. The increase in the world population through the years has meant that there has been an increase also in the demand for motor vehicle and more people are using motor cars powered by petrol, this has made a significant contributing factor in the ongoing climate change issues we are facing today.
The careful analytical world study of climate change which set out to identify the extent insignificant change in the earth climate temperature and the problems, and affect it will have on us was clearly documented and discussed at the Recent 2019 United Nations. Climate Change Summit. The report Outlines the problematic rise in the increase of greenhouse gases on the continents which has left a significant strain on our ecosystem and it's a major contributory factor also in the rise in earth atmospheric temperature. The report also exposed the fact and the truth on what we eat has major implications for climate change. (Hester Ronald.E,2002, p. 57) the demolition of vast rainforest to create land for farming and the increasing demand for meat are a significant contributing factor to the increasing greenhouse gases which has taken its toll on global food security. Climate change can have a diverse effect on our environment and on food production in certain parts of the earth.
ACT NOW is a UN Global call to climate action plan designed to bring awareness to us as a people through an online social media campaign. The Act Now campaign sets out to educate and encourage us all to adjust our consumption patterns and our habits and routines, make eco-friendly choices that have fewer damaging effects on the environment which in turn will help stem our carbon footprints. The United Nations ACTNOW campaign action plan is also focusing on fashion and its huge impact on climate change. It said that the textile industry contributes to ten per cent greenhouse gas emissions globally and consume energy than the aviation and shipping industry combined. The UNFCCC ( United Nations Framework Convention on Climate Change) stated that the fashion industry's toll on climate change stretches far beyond just global carbon emissions and that produces around 20 per cent of global wastewater and that 85 per cent of textiles are thrown into landfills or are destroyed in an incinerator whiles most of the materials can be recycled and reused. (Joe, 2017, pp. 4-6) United Nations Act Now Campaign will encourage the fashion industry and all individuals around the globe to make better choices to contribute towards a zero-waste fashion. The main emphasis is to challenge individuals to be creative with their old clothes and accessories them into new looks and share their new transformation and ideas on social media using #Act Now. The campaign urges all individuals to take a five-hour shower rather than a long shower which will waste more water, to bring own bag when shopping rather than throw away old plastic bags and buy new ones for shopping, drive less and cycle more to cut down carbon emissions, lights off( don't leave lights on when you're going out or at bedtime) to buy local produce, meat-free meals ( this will contribute to Lessing the demand for more meat and stem the clearing of vast forests to farm animals) to recycle, to refill and reuse( in restaurants to stem wastes) to unplug ( devices when not in use to preserve energy) zero-waste fashion.
In order for the United Nations Act Now Action plan to be effective, it needs the participation of all nations to give urgent attention and their consistent cooperation and action to push for behavior change and be steadfast on implementing effective strategies to reduce our carbon footprints. (W, Kim, & son, 2017, pp. 62-80) Act Now request all inhabitants to take action towards changing our habits on how we use energy and resources and share our ideas on what we are doing daily to help reduce waste of energy and resources. To do this properly needs a greater cooperation world all the world leaders and its inhabitants most all strive to achieve this so to create a better and healthier environment and ecosystem for us all to live in and enjoy.
A report by the Union of Concerned Scientist on the worst offending countries for Co2 emissions which were published in July 16th 2008 and was updated October 10th 2019 listed (from 1 to 20) the countries who were the worst offenders. Co2 emissions (total) China 9056.8MT, United States 4833.1MT, India 2076.8MT, Russian 1438.6MT, Federation Japan 1147.1MT, Germany 731.6MT, South Korea 589.2MT, Republic of Iran Canada 540.8MT, Saudi Arabia 527.2 MT, Indonesia 454.9MT, Mexico 445.5MT, Brazil 416.7MT, South Africa 414, Australia 3.924MT, United Kingdom 371.1M, Turkey 338.8MT, Italy 325.7MT, Poland 293.1M, France 292.9MT
This emission ranking table clearly shows that the worst offenders are all mostly developed countries and growing economy nations emitted more carbon dioxide emissions. This raised concerns and called for a clean power plant. The clean power plan report which was published on October 10th 2014 and updated December 19th 2019 raised concerns on power plants that burns coal or natural gas released carbon dioxide into our atmosphere and these pollutants causes global warming. According to (Martin, 2002) under the clean air act, the environmental protection agency (the EPA) are task by law to regulate carbon dioxide significant sources in the United States. The environmental protection agency released its standard guidelines aimed at cutting carbon from power plants under than banner and the clean power plan. The transport sector is the number one source of the United States carbon emissions, the power sector is the number two contributor to the US carbon emissions. The clean power plan strategy wants to reduce emissions from the electricity sector in the USA by 32 per cent by 2030. However, there are oppositions who oppose then the vision of the clean power plan. These oppositions are the oil-rich companies who are sabotaging the clean power plan initiative. This is an ongoing battle and it will take a collective togetherness by all side to successfully achieve the clean power plan initiative.
However, the EPA is still responsible by law for setting power plant carbon standards under the clean air act has a moral responsibility to protect public health and welfare. The Trump administration (Affordable Clean Energy rule) has fallen short of the requirements standards set by the EPA and it is being challenged in court. (Ali & Farrow, 2018, pp. 237-240) The worrying issues on the climate crisis has taken its toll on national and international relations, stability and security. Countries such as the United States and china fall short of the standards and guidelines set by the international committee on climate change and this puts other nations environmental stability and security at risk and this affects the stability of international relations.
Some endangering generations of climate change would be explained below. All of our nation's children rights of growing up in a stable and clean healthy environment are being systematically overlooked, the Trump administration has gone backwards on the progress on this issue of endangering generations if we do not strive for safer and eco-friendly cleaner power plants. The Trump administration's lack of strong support on this key issue on a cleaner environment will affect all of its inhabitants and importantly the children from contaminants in their food, water and quality of the air they breathe in. To ensure an environment of cleaner air the Trump administration must change its views on its Affordable Clean Energy rule and invest in more eco-friendly power plants to cut down carbon emissions as some of these plants release toxins (carbon, Lead, buildup of smog) into the atmosphere and the water system. (Ali & Farrow, 2018, pp. 240-247) All the Nations should strive to restore cleaner eco-friendly power plants as this will contribute greatly to improving our ecosystem as the benefit of this will ensure clean air, clean water and fewer contaminants in our food. The United States and China should clean up their act on carbon emissions and should both champion the idea of changing fossil burning power plants this should be the main agenda for all developed nations on climate change as they are the biggest offenders on high emissions of carbon dioxide.
To improve the world crisis of global warming we would need to protect our rainforests, cut down fewer trees but plant more, better and stricter safeguarding policies on power and energy sector, this will at least reduce the high emissions. Referring back to the top 20 countries that emitted the most carbon emissions, Brazil positioned at number 13 but they were at the top of the table for the countries that destroyed the most forest area. Data information from August 2018 to July 2019 showed that Nine thousand seven hundred and sixty-two square kilometres an equivalent of three thousand seven hundred and sixty-nine square miles of forest were destroyed.
Brazil's Amazon rainforest ranks number for the largest tropical rainforest in the world and it is regarded as one of the precious natural solutions in the fight against climate change because of the huge amount of CO2 it absorbs. According to (Sarah & Schaefer, 2013, pp. 173-180)the rainforest is home to many different tribes and species of animals. The destruction of thousands of forest areas over the years has brought about survival crisis for man and wildlife dwelling in the rainforest. Both man and wildlife depend on the rainforest for food and a place of shelter. Precious natural resources key for the survival of both man and wildlife dwelling in the forest are being destroyed daily and this is causing mass migration forcing man and wildlife to relocate. The ongoing deforestation in the rainforest has brought destruction to the wildlife population because of starvation as precious prey die out or migrate and this bring about displacement in the food chain.
Furthermore, the economic issues of climate change global state can be the destruction of the rainforest in Brazil stretch globally and far beyond the Amazon. All the thousands of square miles of forests that are cut down could lead to a slight rise in carbon emissions which also can influence global temperature. This will be Catastrophic for tropical countries where a rise in temperature can bring about drought no rain and dry surfaces will greatly affect farming and food production and this will cause famine, kill livestock, mass migrations pestilence and death. It is very important that the world's rainforests are maintained and protected.
The Fourth National Climate Change Assessment report which was Released in 2018 said that unless we cut greenhouse gas emissions, Climate Change could affect the United States economy. It warned that a rise in sea levels and aggressive weather will destroy property infrastructure and affect human health and productivity. (Sarah & Schaefer, 2013, p. 186) This will have a negative impact on the agricultural sectors, forestry, fisheries and tourism. The disruption caused by Climate change in other countries will be problematic for the United States business in trade and supply chains, this will not only affect the United States but the nations who do trade with the US as they rely on the US also on trade as an integral part of their country's economic stability.
The report also stated that if there is to be an increase temperature and rose to between 2.8 degrees Celsius and 4.5 degrees Celsius it could have a damaging impact on 22 sectors in the United States economy at a cost of 520 billion dollars each year. But if the United States can keep the temperature rise to the 2.8 degrees Celsius the cost will be 224 billion dollars less.
North America alone experienced high costs brought along by climate change at a cost of 415 billion dollars in the past three years and the damage caused by wildfires and hurricanes.
The agriculture sector is one of the most vulnerable on the subject of climate change. Professor Geoffrey Heal an environmental economist from the Columbia business school (Columbia business school New York) said that agriculture sector only makes up a small part of the total U, S economy and although this the case farmers in the Midwest that are dependent on agriculture could be affected on a big scale. Rainfall levels have increased by 37 per cent in the Midwest region and have had abnormal rainfall and snowmelt causing flooding, livestock drowned and fields washed away. Nebraska lost 440 million dollars on drowned livestock on cattle alone and Iowa 1.6 billion dollars. Only 67 per cent of the corn crop was planted by farmers as compared to 97 per cent planted by farmers last June. The lost in yield will eventually force prices on animal feed and other essentials critical for farm to rise and this will disrupt business at home and abroad. All around the world the effect of climate change and the economic problems its causing is evident.
In conclusion, the environmental issues ranked among the highest top 10 countries is climate change. It has been seen as a pressing problem and has been an extremely most dangerous problem facing most countries in the world. Climate change destroys most resource and infrastructure such as higher education, left learning political orientation in terms of those in poorer countries. Some causes and consequences of climate change is water pollution. When a country is been polluted, people migrate to another country for a clean water system. This finding suggests that social issues may need to be addressed not just rationally but politically and ideologically.
References
Ali, F. y., & Farrow, M. (2018). Investigating car users attitudes to climate change using multiple correspondence analysis. Journal of Transport Geography, 72, 237-247.
Hester Ronald.E, H. R. (2002). Global Environmental Change. UK: Cambridge UKA royal society of chemistry.
Joe, S. (2017). Demanding stories:television coverage of sustainability,climate change and material demand. Philosophical transaction series A,mathematical,physical and engineering sciences, 375(2095), 4-5-6.
Juliet Pinto, R. E. (2019). Climate change, Media and culture; critical issues in Global and Environmental communication. Uk: Emerald Publishing Limited. Retrieved September 11, 2019
Martin, W. (2002). The climate change levy and other environmental issues. Industrial lubrication and tribology, 54(3), 13. Retrieved June 1, 2002
sarah, W., & Schaefer, A. (2013, March). Small and Medium-sized Enterprises and sustainability Managers' value and Engagement with Environmental and climate change Issues. Business strategy and the environment, 22(3), 173-186.
W, S. T., Kim, J., & son, J. (2017). Public Attitude towards climate change and other environmental Issues across countries. International Journal of sociology, 62-80.