SWOT Analysis: Literature Review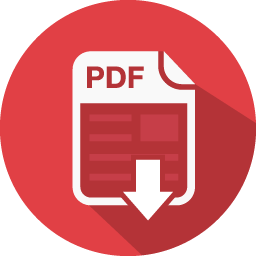 Introduction
In the year 2019 the number of lodgings reported in Germany has witnessed solid growth. Noteworthy, the lodging industry boosts economic growth, it creates jobs and draws investments. Destatis (the Federal Statistical Office) released a press statement which compares the statistical growth between 2018 and 2019, the report finds a 3,7% (Statistisches Bundesamt, 2020) increase in overnight stays at lodging establishments, and the number of lodging since 2009 increased by a third. This stable growth reinforces the industries determination to grow and to promote tourism and travel throughout Germany. However, the pace of hotel and property development has been stagnant over the past three years, with only holiday homes seeing a slight bump in 2019 (Statistisches Bundesamt, 2020), something that may also stagnate with more regulatory oversite in Germany (Braun, 2016). Tourists are spending more, Destatis reports a slight increase in expenditure per head. With increasing visitors and growing opportunities, the hotel managers should try their best to capture more potential customers and bring in more revenue.
The Best Western Plus Plaza Hotel in Berlin Kurfürstendamm, from here on referred to as the Plaza Hotel, has been part of the Plaza Group since April of 2014 (Matthaes Verlag GmbH, 2020), since the takeover things have changed for the former Amedia Hotel. At current full capacity the Hotel boasts 194 individually themed rooms, a generous lobby with three workstations, a breakfast area with room for 200 guests, and an eye catching gallerylike Lobby (multiple original artworks are on display). While the Plaza is not officially rated it compares to a four-star Hotel, the staff is friendly, remembers and honors repeat guests, and always is professional and courteous. The Plaza is located on the Kurfürstendamm, which is the most prominent shopping street in Berlin, it stands in the environs of Prada, Gucci, and the likes, the Plaza Hotel is equidistant from the Axica convention centre and the Messe Berlin, which are just a 20-minute train ride away. In the same building as the Plaza is a Spanish style steak house called Eldorado, it has excellent ratings and is affordable. Competition is fierce, a glance out onto the busy street through the glass pane sliding will reveal three other hotels with similar port folios and similar price ranges.
The rooms in the Plaza, while individually themed and between the sizes 23m² and 32m², are split into four basic categories. The single rooms are 23m² in size and allow for a maximum capacity of 2 persons. The double rooms are the same size as the single rooms and can also accommodate a maximum of 2 persons. The triple rooms, 24m² with a queen-sized bed (or a twin) and a single bed. The Junior Suite is 33m² with a twin and a sofa bed, the maximum capacity here is three adults and two children. The single rooms, double rooms, triple rooms and suites. (PLAZA Hotelgroup, 2020) The advantageous layout of the Plaza allows for a select number of singles to be connected via a connecting door, while according to the Plaza website this is meant mainly for families this feature also turns out to be popular with young guests visiting Berlin. It is noteworthy that the sizes here are approximate, and that, while there are differences in the rooms, it looks like the differentiation serves the hotel, by creating many categories, we can speak to as many people as possible. The variation between categories is not uncommon in the world of marketing, the term price differentiation comes to mind (Wolk, 2010). The Plaza also has a Hotel Bar and 24/7 reception service available, while the Plaza works closely with the Eldorado Steak House, there are no other facilities.
Currently the Plaza is not working at full capacity, the hotel is expanding. In 2021 the expansion phase is scheduled to be completed, as which point the hotel will have 40 more rooms, 7 conference rooms, a gym, and a sauna area. As a dual student who has just started his bachelor, about to venture out onto his first SWOT analysis, I look forward to the next three years, and hope that I may somehow contribute positively to the Plaza community. My method will be this SWOT analysis, examining strengths, weaknesses, opportunities, and threats, the internal and external landscape of The Best Western Plus Plaza Hotel in Berlin, Kurfürstendamm. The SWOT analysis will offer a solid place to look on from. In a short year we will witness a major structural change to the Plaza, we will know which strengths we exploited and which opportunities we seized.
Literature Review
Online wiki articles credit Stanford University Professor Albert Humphry, who led a research project on the Fortune 500 companies back in the 1960s and 70s, however no academic references to support this claim have been found. (Helms & Nixon, 2010). Panagiotou credits the SWOT analysis to Georg Albert Smith Jr and C Roland Christensen of the Harvard Business School Policy unit, this was back in the early 1950s (Panagiotou, 2003). Tim Friesner suggests that the exact documentation on where and how SWOT originated might be lost entirely, we have a time, but no place or source (Friesner, 2019). Regardless of the exact history of the term "SWOT", it is safe to say that it has at least 70 of history on its back. The "SWOT" method is used by major companies and small businesses, its simplicity and catchiness perpetuate its usage in academia, business, and beyond to examine situations, projects and complex decisions. Being a relatively simple and easy to setup brainstorming exercise it offers a platform that allows for many different viewpoints. Note, since the SWOT analysis is such a popular tool, a wide range of evolution exists out there, for the sake of clarity this literature review will focus on the SWOT analysis in its simplest form.
The skeleton of a SWOT analysis consists of a four by four box which is compartmentalized into four, each pane is individually labeled, one with strengths, then weaknesses, then opportunities, and then threats (Mind Tools Content Team, 2019). The Strengths category will hold any advantages the idea, organization or decision might have, resource advantages might be a strength, location of the business might be a strength in the case of the Plaza hotel. The strength category will hold internal strengths, so things that are under the control and agency of the persons conducting the analysis. The Weaknesses pane will hold drawbacks, as with the strengths pane the drawbacks will be internal, a weakness for our study might be that construction noises disturb guests who thought it'd be a good idea to snooze a little while longer. The opportunities frame oversees external potential advantages that the agent keeps an eye on and position for, for Plaza this could be hosting artists preforming in Berlin. The threats column is reserved for external factors that could cause trouble for the organization, again for the Plaza we could perhaps talk about the many competitors on the Kurfürstendamm. To mention one evolution of the SWOT analysis (Nicolas & Ledgerwood, 2005) created a similar cube with the categories being (1) achieve, (2) preserve, (3) avoid and (4) eliminate, this is also a helpful framework to think about.
Deficiencies of SWOT analysis, "despite of its catchy acronym, a long history of service and continuing usage, SWOT remains rooted in vagueness, relies on an oversimplified process and has numerus limitations." (Panagiotou, 2003). Given the models age it is hardly surprising that things have moved forward since its inception back in the 1950. Common criticism is its dangerous oversimplification offer a false sense of confidence moving forward (Pickton & Wright, 1998). Haberberg chimes in with in his Swatting SWOT study, explaining that many SWOT studies result in superficial bullet points such as "poor product quality with no depth or precision". The criticisms continue, it is imperative to keep in mind though that a bad workman will blame his tools (Haberberg, 2000).
While the drawbacks of SWOT are evident, it is a good place to start and practice. It is also precisely because of its drawbacks that it is such a great place to begin, this approach will allow for extensive comparison to other SWOT's and with careful contrasting it might be possible to keep away from obvious nooses. As an undergraduate student I am bound to step into many of the traps that lie ahead. There are advantages to SWOT, as we can see SWOT still permeates academic peer reviewed literature. In short, this paper plans to use SWOT analysis because everyone else did it, while not exactly original, a good place to start is where everyone else is.