The Swot Analysis Of Treasury Wine Estates Ltd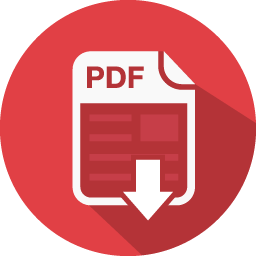 A SWOT analysis combines internal and external factors that allow Treasury Wine Estates Ltd. to evaluate its company's current situation and prospects. The first two letters S&W stand for Strengths and Weaknesses, which are derived from an internal analysis, by examining the firm's resources, capabilities, and competencies. The latter O&T represents Opportunities and Threats that stem from external analysis, by studying the company's general environment. The internal factors, whether it is a strength or weakness can be determined by the VRIO framework, whereas external factors are further examined by the PESTEL framework.
The SWOT framework allows Treasury Wine Estates Ltd. to easily view all of the company's strengths, weaknesses, opportunities, and threats in one matrix. The main objective of this analysis is for the company to expand its strengths, eliminate its weaknesses while further exploiting its opportunities, and address its threats.
Strengths:
As a globally active company, one of the key strengths Treasury Wine Estates has is its significant reach due to its large number of selling points in more than 70 countries that is further strengthened by the company's strong distribution network that makes its products easily accessible to a great number of customers around the world (TWE, 2019). Furthermore, the company's expertise in entering new markets successfully helps further expand the brand. Moreover, Treasury Wine Estates Ltd. possesses a large number of intellectual property rights such as trademarks and patents, that allows the company to protect itself from competitors who try to copy or reverse engineer their production lines. Additionally, various production stages have been automated which allows the company to use its resources more efficiently, while simultaneously reducing costs and providing a consistent quality of its products that can be easily adapted to the demand in the dynamic market. Another key is its highly skilled and diverse labor force, which results from its heavy investment in training its employees. In addition, the firm has a strong brand portfolio through successfully implemented marketing strategies and a long company history that makes its quality products and brand easily recognizable for its customers.
Weaknesses:
One of the many weaknesses that Treasury Wine Estates Ltd. has is their significant proportion of rented property, which adds tremendous liabilities due to the large amounts of rent that have to be paid. Consequently, the company is often running the risk of facing liquidity problems because of their low levels of current assets compared to their current liabilities. What is more, the firm is lacking proper financial planning which leads to unnecessary borrowing due to cash flow problems. Another weakness that TWE has is its infrequent market research, which leads the company to makes decisions based on old data, thus risking meeting evolved customer needs of the wine market. Furthermore, most of the firm's products have a low market share, which makes the firm vulnerable to external threats. Moreover, the company's decision-making process is centralized, which results in reduced efficiency in operations as well as reduced innovation.
Opportunities:
A major opportunity for Treasury Wine Estates Ltd. is the growing trend of e-commerce with more and more people purchasing online. The firm could increase its sales through online stores. Furthermore, there is an increase in consumer spending and in the average household income, which enables TWE to expand the pool of customers they serve as well as drive higher consumption. Another opportunity is the new environmental policies in the industry, where the government offers subsidies on the sale of environmentally friendly goods, which TWE can use to its advantage by making a shift towards the sale of said products. Moreover, society is shifting towards better nutrition and is becoming more aware of health issues. Treasury Wine Estates Ltd. can benefit from this growing awareness by manufacturing products that increase customer's health. What is more, a greater social media presence could be beneficial for the company, especially on the platforms "Instagram and Twitter".
Threats:
One of the main threats that TWE could be facing is the change in consumer behavior with the rise of e-commerce since the company implements a supply chain model that concentrates on physical infrastructure. Additionally, developments in technology by competitors could pose a threat to the wine company, which could lead to the loss of customers to other competitors on the market. Other threats include the increasing bargaining power of suppliers, which results from a significant decrease in the numbers of available suppliers, as well as the threat of new entrants which increased recently with numerous new players entering the wine industry all over the world. Furthermore, the competition within the industry is rapidly growing and putting pressure on prices, thus reducing revenue for Treasury Wine Estates. Moreover, the number of substitutes is rising, which leads to less consumption in the wine industry.
It is important to mention that a SWOT analysis may be helpful for Treasury Wine Estates Limited, but it is insufficient to determine how to gain and sustain competitive advantage and therefore not fit to guide strategy formulation. Furthermore, the analysis is rather a summary of the insights gained through a detailed analysis of internal and external factors that may give the wine company a competitive advantage when implemented into its strategy. Therefore, it should only be conducted at the end of the internal and external analysis (Rothärmel, 2013).
References
Rothärmel, F. T. (2013). Strategic management : concepts and cases. New York, NY: New York, NY : McGraw-Hill Irwin.
https://www.tweglobal.com/about