Swot Analysis of Tesco Plc.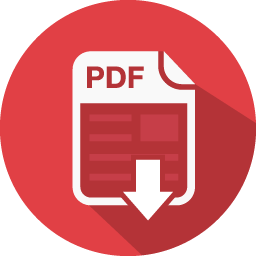 Overview.
Tesco plc was the UK's largest retailer since 2013 (Retail Economics, 2017) and is represented in 12 countries in Europe and Asia (Tesco, 2017). Tesco must maintain its position and build its profitability to assess its strengths, weaknesses, opportunities, and threats (SWOT). Strengths and weaknesses are concentrated internal factors that influence a company; By contrast, opportunities and threats identify external issues.
Therefore, it is important to wear conduct a SWOT analysis to find out how the company is developing in the marketplace (Kotler et al., 2013).
Strengths
Tesco is a high-performance retailer worldwide, one of the 100 best brands in the world, just below Ikea and well beyond eBay (Brand Finance, 2014). It is known as a company that offers value for money, comfort, a wide range of products, and locally sensitive management Worldwide, Tesco has 6,784 stores, an increase of 433 stores since 2012, despite the divestiture of the US company Fresh & Easy (Tesco, 2012, 2014). Tesco has pioneered innovative business practices, including the creation of small shops such as Tesco Metro and Tesco Express Shops in local neighbors to make shopping more convenient for customers (Schiraldi, Smith and Takahashi, 2012).
Other strengths in their global business activities include online shopping, joint ventures such as China, and local recruitment, including leadership positions (Harris 2013). Due to their size and features, Tesco can shop in bulk and benefit from economies of scale. This allows the company to do so lower prices to keep prices attractive and with UK retailers like Asda or Sainsbury Additionally by creating loyalty packages Like the Clubcard, they bind customers and create long-term relationships (Felgate, Fearne and Di Falco, 2011).
Weaknesses
Tesco has grown into a very large company with a wide range of products, including food, books, clothing, furniture, insurance, petrol, and other products.
Financial Services; This model has its weaknesses. Tesco's profit was impacted by credit card bad debt and high household levels.
Insurance claims Another problem is Tesco's lack of experience in some markets that Tesco intends to enter, such as its own brand
Smartphones and tablets (Wood and Gibbs, 2014); After all, Tesco needs to invest a lot of money in new web technologies and IT, as well as in their already existing businesses.
Reorganization; deduction of cash from price reduction strategies. This should hurt sales.
Opportunities
There are many opportunities for Tesco, including expanding into markets such as digital entertainment through its 80% investment in Blinkbox. Tesco's move to offer tablets and smartphones with its own brand can overlap with this investment, especially in overseas markets such as Malaysia, South Korea, Thailand, and China.
Online shopping can provide greater flexibility for customers who run a busy family, have life or mobility issues; Tesco seeks to meet customer needs by expanding its activities in this sector. The impact of the recession, where families and individuals struggle financially or are too busy to cook, added value and Finest branding by Tesco In addition, there could be further overseas expansion markets like Australia, where the food retail market faces relatively limited competition but is highly price sensitive.
Threats
Tesco faces many threats in the market. Their current position as the number one UK food retailer means they are the target of consistent competition from Sainsbury, Asda, Morrison, and increasingly also Lidl and Aldi. A threat that Tesco continues to resist the acquisition of Asda by Wal-Mart. The branding of stores as Asda Wal-Mart has increased in the UK, showing a weakening of consumer contempt for Wal-Mart. Wal-Mart is the ninth-largest brand in the world.
Tesco is the world's largest competitor and therefore has the necessary capabilities, resources, experience, and resources to cause Tesco problems (Brand Finance, 2014). The Impact of Urban Planning and Consumer Intolerance on Out Town Businesses in addition to worrying about the livelihood of small shops may also jeopardize Tesco's expansion plans.
Conclusion
The SWOT analysis enables marketers to identify risks in their environment. After assessing the risks, measures can be taken to mitigate the adverse effects of market changes or exploit openings (Kotler et al., 2017). Although a retailer still faces enormous challenges.
Reference List
Brand Finance (2014) Global 500: http://brandirectory.com/league_tables/table/global-500-2014
Felgate, M., Fearne, A. and Di Falco, S. (2011). Analyzing the impact of supermarket promotions.
Kotler, P., Armstrong, G., Harris, L.C. and Piercy, N.F. (2013). Principles of marketing.
Schiraldi, P., Smith, H., and Takahashi, Y. (2012). Estimating a dynamic game of the spatial competition
Tesco plc (2017). Annual report 2017.
Wood, Z. and Gibbs, S. (2014). Tesco to launch an own-brand smartphone.