Taste and Design Applied to the Fashion System: Literature Review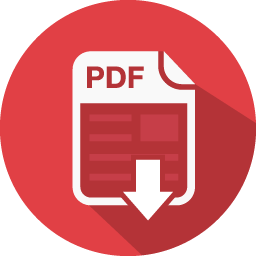 Literature Review
Starting with a general introduction about the fashion system and what is meant for "good taste" this review will discuss how external factors such as good advertising, bizarreness, and marketing can affect the perception of a product.
Besides, the paper focuses on the relation between fashion, good taste, and advertising.
According to several academic journals and researches (e.g. B.J. Phillips and E.F. McQuarrie, 2011), the link between the fashion system and good taste seems to be essential.
1. A cultural and social phenomenon linked to taste
Known as a social and cultural phenomenon that introduces new products to the public intending to attract and evoke a need based on emotions, the fashion system aspires to create an image for items with the marketing purpose to attract customers.
i. The fashion system incorporates all the parts involved in the creation of an item from the designer to the marketing image and it is influenced by external events such as wars, social movements and new trends that affect people. It is important to note that the fashion system aims to push the consumer to buy a product by relying on people's needs and desires.
As discussed by Simmel (1904), fashion tries to satisfy both the necessity of being part of a group and feel accepted and differentiate from others. This idea can be easily related to Brewer's concept of 'optimal distinctiveness' where he states that people need to be part of a group cohesion but also show their distinctive features.
Other authors as Bourdieu (1984) and Veblen (1899) over the years explained that fashion is what people use to differ from each other using a very individual taste influenced by their experiences, heritage, and social class and states positive qualities and wealth.
In this respect, it can be said that fashion is what puts people in a certain hierarchy due to its inclination to define clear boundaries to separate "social groups" (Donath, 2007). In addition to this, it is proven that people belonging to the same "class" tend to develop "common sensitivities and similar appreciations" (Blumer's 1969), but fashion without individual style can be considered just appearance. Over the years this has been one of the reasons why it hasn't been possible to consider the fashion of "good taste". Among others, Kant (1980), reputed fashion as devoid of all good judgment stating that it is just a way to imitate each other and show status.
ii. Several times, authors attempted to use "fashion" as a substitute for "taste", but this is still not considered a plausible synonym due to the idea that fashion doesn't have any other purpose besides aesthetic pleasure, social distinction, and beauty (Campbell and Simmel's, 1904) and it has to be considered that everyone has a taste of his own. For these reasons, the idea of fashion as an 'universal taste' can't be considered plausible but, it can't also be judged because judgment concerning taste, is due to a lack of intelligence, as based on feelings and perception, and not on a concept (Kant, 1980).
Difficult to explain as 'good taste' is an abstract concept that needs a critical observation to be judged, it can be said that it is a bio-sensory manifestation linked to a personal perception of an object that most of the time is "universally subjective" (Kant 1980).
Good taste and vulgarity can be considered the two extremes of luxury. The first one represents the highest level of quality and eye-pleasure of design while the other is the lowest level achievable. Designs defined of 'bad taste' are proven to have an objective link between excessive, over adorned, underworld-relation, kitsch, and vulgarity (Skeggs (2004), Christoforidou and Olander (2010)).
iii. Defining of 'bad taste' something, it is also because the item in matters can be no sustainable and environmentally friendly.
It needs to be clarified that in taste, and in particular when it comes to taste about design, it can't be considered a binary thing. Regarding this, according to Dyck and Johnson (2017), bad art can be appreciated. From their researches emerged that it is not uncommon for certain items to look so bad that they turn out to be good and attractive. Due to aesthetical flaws and the bizarre appearance, these have given uniqueness to the object in the matter and, as long as an artistic product can boast a good quality it can still be considered a good item. A lack of coherence between the artist's idea and the final product can be defined as 'absurd' but highly attractive (Nagel, 1979).
If on one hand, they agreed on what 'bad taste' is and how it can be defined, on the other, several authors stated contrasting opinions in regard of 'good taste' and the perception of it; according to Kant (1952) when someone communicates referring to "good taste" he pretends to be speaking for everyone, while Campbell states that there is a more psychological approach to this topic due to an individual psycho-historical background that doesn't allow a class-membership. On the other hand, Bourdieu writes that good taste is more related to a social concept and that it affirms class boundaries.
2. Personal taste and external factors
Most industries 'push' people to buy products by playing with creativity and heritage (Rochefort 2001). Since 'heritage' is strongly associated and a synonym of craftsmanship and quality, it is also an effective 'attractive trick'.
i. To define 'heritage', it needs to be divided into; heritage of craftsmanship defined by a long succession of innovations, heritage of creativity knowledge, based on the private knowledge, heritage and experience, institutional heritage (e.g. Haute Couture and Alta Moda), and heritage of tastes and semiotic where there is a form of trademark and homogeneous representation (Roux, 2001).
Heritage can be considered one of the most persuasive tools to attract buyers but the most powerful way to push people to buy an item and change their mind about a product and consider it of "good taste" is advertising.
ii. According to McCracken (1993), Ferguson (1983) and Pollay (1986) to make people change their mind about an item it is necessary to 'trick' them by strategically advertising the item; not promoting the product itself but selling an idealized imagery, a style, an atmosphere, and a 'good life'. From several pieces of research and surveys, it emerged that to attract women, the strategy must be very different than for men. As far as it is known, women are more attracted to an ideal of beauty they aspire to reach, such as models, and using celebrities and supermodels to promote products seems to work, in particular in the fashion field. On the other hand, this strategy doesn't seem to have the same impact with beauty products where women are driven by a quality-sense and not an aesthetical one.
For men instead, it is important to bring pressure to bear on masculinity and ideal lifestyle to attract this niche.
iii. Both for women and men, it is very effective if they can experience quality before or after the purchase (Nelson, 1970, Huang et al., 2009). To define this concept, along with Darby and Karni (1973), Nelson coined the word "credence good" for products that don't need to be tried to prove their quality, because already renown thanks to their stylistic signature (e.g. Burberry trench coat) and heavily advertised by marketers to convince the consumers that that item is worth to be bought.
As quality cannot be judged subjectively because of an objective feature, it is the key to affect customer preference which is a highly personal decision.
Conclusion
Fashion over the years has always been used as a way to feel part of a group, differentiate from others and state something. Even if highly influenced by the surroundings and taste, it is still a very subjective concept where a single individual can express himself.
When it comes to fashion it is possible to speak about 'good taste', as an eye-pleasant combination of fashion and personal style but it is not allowed to use 'fashion' as a synonym or a definition of "good taste". This concept is abstract and requires a critical and careful point of view to be judged and defined. In contrast with this, it can be said that it is easier to define what is not of 'good taste'; an excess, over adorned and kitsch design is rapidly perceived from the final consumer as vulgar, cheap or of 'bad taste'.
In conclusion, it can be said that the fashion system aims to push the consumers to buy a product by relying on the emotions, feelings, and needs of the latter. Quality, eye-pleasure, and stylistic signature are essential to achieve this goal, but advertising, marketing strategies and heritage innovation are essential to attract and hit the desired niche.
References
Algander, P. (2018). Bad Art and Good Taste. The Journal of Value Inquiry, 53(1), pp.145-154.
Barrere C, Chossat V (2004) Intellectual property rights and cultural heritage; the case of non-cumulative and non-degenerative creation. RERCI 1(2):97–117
Barrère, A. (2011). L'éducation buissonnière, quand les adolescents se forment eux- mêmes. Paris: Colin.
Barrère, C. (2013). Heritage as a basis for creativity in creative industries: the case of taste industries. Mind & Society, 12(1), pp.167-176.
Barthes, R. (1967) The Fashion System, trans. M. Ward and R. Howard. Berkeley, CA: University of California Press.
Barthes, R. (2006) The Language of Fashion, trans. A. Stafford, ed. A. Stafford and M. Carter. Oxford: Berg.
Blumer, H. 1969. Fashion: From class differentiation to social selection. Soc. Quart. 10 275–291.
Bourdieu, P. Distinction: A Social Critique of the Judgment of Taste. Cambridge MA: Harvard University Press, 1984a.
Bourdieu, P. Questions de sociologie, Paris: Minuit, 1984b.
Christoforidou, D. and Olander, E (2008a). 'Bling bling and how its message captures our interest – or is bling bling as tasteless as the design elite find it?' Nordcode 7th Seminar: Paradoxes within Design Research – Mechanisms and Contradictions, Lund, Sweden, 28–30 May 2008.
Christoforidou, D., Olander, E., Warell, A. and Holm, L. (2012). Good Taste vs. Good Design: A Tug of War in the Light of Bling. The Design Journal, 15(2), pp.185-202.
Edensor, T. and Millington, S. (2013). Blackpool Illuminations: revaluing local cultural production, situated creativity and working-class values. International Journal of Cultural Policy, 19(2), pp.145-161.
Ellen Sampson (2018) The Lens, the Mirror and the Frame: Glasses, Good Taste and the Material Culture of Looking, Luxury, 5:2, 129-150
Gronow, J. (1993). Taste and Fashion: The Social Function of Fashion and Style. Acta Sociologica, 36(2), pp.89-100.
John Dyck and Matt Johnson, "Appreciating Bad Art," The Journal of Value Inquiry, 51 (2017): 279– 292.
Kant, I. 1966. Kritik der Urteilskraft. Stuttgart: Philipp Reclam
Kant, I. 1980, Anthropologie in pragmatischer Hinsicht. In I. Kant, Werkausgabe XII. Frankfurt am Main: Suhrkamp.
McCracken, G. (1986) 'Culture and Consumption: A Theoretical Account of the Structure and Movement of the Cultural Meaning of Consumer Goods', Journal of Consumer Research 13(June): 71–84.
McMillan, W. (1968). Good taste in Advertising. BMJ, 3(5615), pp.437-437.
Nelson, P. (1970) 'Information and Consumer Behavior', Journal of Political Economy 78(2): 311–29.
Phillips, B. and McQuarrie, E. (2011). Contesting the social impact of marketing: A re-characterization of women's fashion advertising. Marketing Theory, 11(2), pp.99-126.
Simmel, G. 1905a. Philosophie der Mode. Moderne Zeit-fragen 11.
Simmel, G. 1950b. Kant. 16. Vorlesungen. Leipzig: Duncker & Humblot.
Simmel, G. 1981. Fashion. In G. B. Sproles (ed.) Perspective on Fashion. Minneapolis: Burgess Publ. (originally published in International Quarterly 1904, 10, 130-155).
Simmel, G. 1983a. Zur Psychologie der Mode. Soziogische Studie. In H.-J. Dahme & O. Rammstedt (eds.), Georg Simmel. Schriften zur Soziologioe. Eine Auswahl. Frankfurt am Main: Suhrkamp.
Simmel, G. 1983b. Die Mode. In G. Simmel. Philosophische Kultur. Berlin Wagenbach.
Simmel, G. 1985. Rembrandt: ein kunstphilosophischer Versuch. München: matthes & Seitz.
Simmel, G. 1991. The Problem of Style. Theory, Culture and Society 8, 63-71.
Skeggs, B., 2004. Class, self, culture. London: Routledge.
Skeggs, B., 2011. Imagining personhood differently: person value and autonomist working- class value practices. Sociological review, 59 (3), 496–513.
Thomas Nagel, "The Absurd," in Mortal Questions. (Cambridge: Cambridge University Press, 1979), p. 13.
Veblen, T. 1899. The Theory of the Leisure Class: An Economic Study of Institutions. George Allen and Unwin, London.
Yoganarasimhan, H. (2012). Cloak or Flaunt? The Fashion Dilemma. Marketing Science, 31(1), pp.74-95.