Visions of the Future in Terms of Artificial Intelligence Progression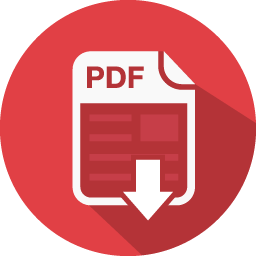 This essay will examine the visions of the future in terms of AI progression along with technological development and its influence on the broadly defined creative practice. However, I believe that it is crucial to investigate the social aspects of possible changes that the future may carry in order to understand the whole environment in which we could eventually live. For that reason, I would like to divide the essay into two major parts: firstly, I aim to depict the possible visions of life in the future and examine what AI is and what dangers or opportunities it may provide. Secondly, I wish to explore what creativity means in the contemporary world and how artificial intelligence and technological development can influence or redefine it.
It is morning of 2027. You enter the room. An artificially linguistic entity, your operating system, greets in you in a soothing feminine voice. Bright, bulb-less lights automatically go on and adjust to your preference. In front of you on the transparent façade purplish diodes glow and blink in response to air quality in the building. You can read from it that the Air Quality Index is currently good, since every window has been manufactured from the breathing glass that by combining sensors and digital information 'breathes' when the carbon dioxide level in the room becomes high. Hearing a subtle buzzing sound somewhere on your left, you know that in the kitchen the kettle started to boil the water just when, barely a second ago, you felt an urge to drink. Since interfaces became invisible and premonitory, controlled by human instincts and individual behavioral patterns, your home has been doing everything for you. Alexa, your operating system, informs you in a feminine, soothing voice, that today you have two business meetings planned. She has already confirmed your reservation at the restaurant and called an Uber for you. Everything has been taken care of.
We have reached the point where machines are far inferior to humans in general intelligence. The fact that evolution produced intelligence therefore implies that human engineering will be able to do the same in the near future (Bostrom, 2014). People build machine learning systems because they want them to behave in a certain way and respond to their needs. Some form of knowledge transfer from person to algorithm is always necessary in order to convey particular strategies or subtle preferences that define the objective itself (Isbell, 2018). However, in the age of rapid technological development and artificial intelligence growth, the question emerges – who is really in control? Christopher G. Langton (1993) claims that artificial life is concerned with generating lifelike behavior while artificial intelligence is undoubtedly concerned with generating intelligent behavior. Langton emphasizes that so far, AI has focused mainly on the production of intelligent solutions rather than on the production of intelligent behavior. Is it likely that computer systems advanced enough to act with human-level intelligence will be unpredictable and inscrutable all the time? James Barrat (2013) claims that artificial intelligence brings computers to life and turns them into something else. Barrat is convinced that sooner or later the machines will make our decisions, but he is still unsure about some crucial aspects. Will they get the power with our compliance and how quickly will the whole process happen? When will we realize that we have unleashed something we thought we controlled?
It is the morning of 2038. The blinds in your bedroom automatically rise up when the motion detector sends information to the operating system that you have already woken up. 'Good morning' says your operating system, while a mobile robot brings you your everyday morning coffee. You are provided with the schedule of the day and a list of tasks that you have to complete before noon. The system has already surveyed your brain's activity in connection with daily time periods and it has adjusted the complexity of the tasks to it so that you can achieve the best possible efficiency. Even your profession has been chosen by another operating system in the governmental Job Institute based on your predispositions and IQ score. For a past few years, it has been a law-regulated requirement that everyone has to be tested for their dominant capabilities in order to be assigned to a particular job. The system knows better.