The Benefits Of Study Abroad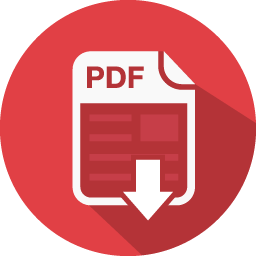 Studying abroad has been a trend of studying abroad in the international community. In the 21st century, the global demand for higher education has increased, resulting in a sharp increase in the number of students pursuing international higher education, and countries have fiercely competed to gain more talent around the world. The main reason why foreign students study for a degree in another country is to pursue higher quality education than at home (Mcinerney, 2018). This essay argues that as more and more students choose to study abroad, they explore some advantages, such as intercultural development, career attainment and positive psychological impact.
In today's multicultural society, more and more students are exposed to other cultures and knowledge of other countries through study abroad. This has formed a global cross-cultural development, and cross-cultural diversity. Students will certainly learn a lot of different cultures when they are in contact with international students in other countries. In a survey conducted by Dwyer and Peters (2004), when asked about cross-cultural development, 98% of respondents said that studying abroad helps them better understand their country's cultural values and biases, and 82% of people replied that studying abroad helps them mature , using a different way to see the world (Dwyer & Peters, 2004). The way western education and Chinese education train students is very different. The West focuses on cultivating students' ability to explore unknown things, while Chinese education is a habit of letting students repeat the learning knowledge. So when students receive western education, they will look at a problem in another way of thinking. One study investigated several potential cross-cultural effects on students on United States during one semester. The results of the study show that students who study abroad may have higher cross-cultural proficiency, openness to cultural diversity and a more global awareness than students who remain in a traditional campus environment (Clarke & Flaherty & Wright & McMillion , 2009). Because of their life experiences, they learn a variety of skills, and they can get along well with people from different countries.
Studying abroad has brought many beneficial effects not only to the education, but also to careers of many students. Every student who goes abroad to study will potentially have a decent job in the future. Sometimes their decision about major can change their lives. According to the article "The benefits of study abroad" written by Dwyer and Peters (2004), when asked about their academic pursuits, 87 percent said studying abroad affected later educational experience, 63 percent thought to study abroad affected their decision to change their academic major, and 64 percent said studying abroad affected their decision to go to graduate school. In the course of the study, the university usually has an internship program to let the students experience the profession they choose. It is possible to let them feel in advance whether the occupation they have chosen is suitable for them. When foreign students are looking for a job after completing their studies, employers usually attach great importance to the experience of studying abroad. The rich experience of studying abroad is a rare record, which is of great help in opening up their horizons, and even lifelong income. Therefore, many employers also attach great importance to this experience. A large number of studies have confirmed the importance that employers attach to job seekers who already have international experience, usually focusing on the courses they take, and the intercultural skills and interpersonal skills that have been strengthened as a result of studying abroad. (Tillman, 2011). On the other hand, the degree of foreign students' ability to language can also be improved, Good communication ability is the prerequisite of success. "Having lived and used your foreign language skills internationally, you will better understand your desire to master the language and decide if you'd like to use these skills in a professional context someday." (Sakamoto, 2017)
When foreign students arrive in a new country, they must adapt to a new environment. In addition to learning to live independently, they must overcome language barriers, cultural background obstacles and adapt to the new educational model abroad. After some events, whether the process is happy or sad, it is bound to have some impact on them and make their psychology more mature. The experience of studying abroad generally has a positive psychological impact, students can show greater confidence in communicating with others in the face of new situations, also, reduce the help from others. Therefore, foreign education is a very important catalyst. (Braskamp,& Merrill, 2009).In another way, foreign students are usually more independent and depend on themselves for everything. Perhaps it is some environmental factors that give them this psychological hint that they will feel that they can do everything well without family around. A doctor and a professor used practical questionnaires to prove that those who studied abroad were more enlightened, conscientious and extroverted than those who left their hometowns (Zimmermann, 2013). This is all a sign of positive energy in psychology.
In contrast, while accepting the new culture, students can't ignore the cultural differences between the East and the West. Chinese culture focuses on a sense of collectivism, obedience to authority and emotional moderation, but Western culture supports individualism, question authority and is open to emotional expression (Ching & Renes & McMurrow & Simpson & Strange, 2000). This cultural shock will have some negative effects, and the students will experience a feeling of dislocation and general unease. For example, in some cases, students may be confused, depressed, or agitated. Students from cultures in the host country are only willing to communicate with the people of the same nation or the country, and to have a negative impact on the the culture of the host country, because they have weak language skills.
Although culture shock is inevitably, however, according to the article "The Effect of the Language Barrier on Intercultural Communication: A Case Study of Educational Travel in Italy", the lack of fluency in language will not inevitably lead to an obstacle, but it may increase the entertainment of tourists and promote cross-cultural interaction. The study has helped to study that the 'cultural impact' of traveling abroad may become a positive, useful stimulus and enhance the cross-cultural skills of tourists.( Backman, 2008). When students come to a strange country, the problems of language usually give them the most intuitive feeling. Because of the differences in language and culture, other people may misunderstand what is meant to be expressed, and the students will find ways to express what they want to express, such as body language, which is very interesting. This is a process of increasing cross-cultural skills. The improvement of cross-cultural skills will help to increase the global sense of civic culture, so that various countries can carry out a wide variety of cultural exchanges. In general, cultural impact is of great significance.
In conclusion, studying abroad has become a popular educational model in today's society, in the process of cultural collision, not only improve their own quality of life, but also integrate into the local culture. which benefits affect foreign students in many fields, such as culture, students' mental health and career planning.
References
Backman, F, K.,& Bladwin, D, E. (2009, Sep 16). The Effect of the Language Barrier on. Intercultural Communication: A Case Study of Educational Travel in Italy. doi:10.1080/1531320903042004
Braskamp, A, L., & Braskamp, C, D., & Merrill, K. (2009). Assessing Progress in Global Learning and. Development of Students with Education Abroad Experiences. Retrieved from https://eric.ed.gov/?id=EJ883693
Clarke, I & Flaherty, B.T.,& Wright, D,N.,& McMillen, M,R. (2009, May 1). Student Intercultural Proficiency From Study Abroad Programs. 31(2) doi:10.1177/0273475309335583
Ching, Y., Renes, L,S., McMurrow, S., Simpson, J., & Strange, T.A. (2016,Dec 7). Challenges facing Chinese International students studying in the United States. 12(8) doi: 10.5897/ERR2016.3106
Dwyer, M,M., & Peters, K.C. (2004). The Benefits Of Study Abroad. Retrieved from http://www2.clarku.edu/offices/studyabroad/pdfs/IES%20Study.pdf
Mcinerney, M. (2018). International Students. Retrieved from https://go-gale-com.ezproxy.royalroads.ca/ps/retrieve.do?tabID=Reference&resultListType=RESULT_LIST&searchResultsType=MultiTab&searchType=BasicSearchForm¤tPosition=3&docId=GALE%7CCX3662200098&docType=Topic+overview&sort=Relevance&contentSegment=9781410338952&prodId=GIC&contentSet=GALE%7CCX3662200098&searchId=R13&userGroupName=royal_roads&inPS=true
Sakamoto, M. ( 2018, April 4). How Study Abroad Will Help Your Career. Retrieved from https://www.goabroad.com/articles/study-abroad/how-study-abroad-will-help-your-career
Tillman, M. (2011). The Career Connection – Do Employers Value Study Abroad Experience. Retrieved from https://www.scc.losrios.edu/studyabroad/documents/tillman-aifs-student-guide.pdf
Zimmermann, J. (2013, July 3). Psychologists proof positive 'side effects' of studying. abroad. Retrieved from https://medicalxpress.com/news/2013-07-psychologists-proof-positive-side-effects.html