S767 And Ending the School-To-Prison Pipeline in New York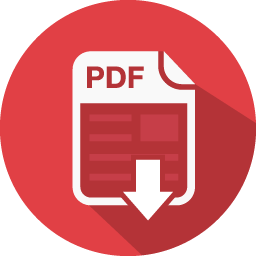 For decades, state statistics have shown New York school systems enforce harsher punitive measures on black and Latinx students, K-12, at higher rates than their white counterparts. In the 2015-16 school year, students across the state lost 686,000 days of instruction due to suspension and summonses, frequently for minor offenses (Bryan-Gooden & Foster, 2019). Even one suspension in high school has shown to double the likelihood of dropping-out, and those who dropout are 47 times more likely to be incarcerated than students who get a college degree (Bryan-Gooden & Foster, 2018). I am proposing that you immediately halt and address New York's school-to-prison pipeline by passing State Senator Valmaanette Montgomery's sponsored legislation, the Judge Judith S. Kaye Solutions Not Suspensions Bill (S767A), which will limit durations and severities of school discipline in the state, while reinvesting in restorative justice and positive teacher-students relationships for school safety.
The de Blasio administration has made a marked shift from "zero tolerance" policies by limiting harsh discipline and shift towards restorative justice in New York City. Governor Cuomo has called for expanding the state's Human Rights Law, and his 2019 Executive Budget invested $3 million into implementing training and support for restorative educational practices (Rosenblum, 2019). However, as the Education Committee Chair of the majority party, you are positioned to shift the paradigm of policing in schools towards one that will re-envision equitable discipline and justice. Keeping students in school will increase academic achievement and long-term success, while combating the disproportion of black and Latinx people in the criminal justice system.
The Issue of Punitive Measure in New York Schools
Harsh and exclusionary "zero tolerance" discipline policies include suspensions, expulsions and school arrests and referrals to law enforcement. Zero tolerance types of policies were written into school handbooks in the 1990's in response to fears over school shootings and crime. The Gun-Free Schools Act of 1994 required states receiving federal funds to create laws requiring local education agencies to expel students who brought a weapon to school, for at least a year (Cerrone, 1999). School safety legislation lead to the proliferation of metal detectors and police officers in schools, and implementation of harsher punishments when rules were broken. While policies aimed to target students who brought weapons, drugs or alcohol to school, suspensions and expulsions were given for lesser offenses – and disproportionately students of color – such as for bringing toy weapons and over-the-counter medications to schools, or for disrespectful or defiant behavior (Maxime, 2018).
Today across the U.S., a public school student is suspended every second and a half (Tyner, 201&). During the 2016-2017 schoolyear in New York, it was once every minute during (Lankes, 2018). In New York State outside of New York City, black students are over four times as likely to be suspended than white students (New York Equity Coalition, 2017). In New York City schools, black and Latinx students accounted for 92% of arrests and summonses in schools during the 2017-2018 schoolyear (U.S. D.O.E., Office for Civil Rights, 2018). In Rochester's Erie School District, the most inequitable district in terms of school discipline, during the 2016-2017 schoolyear, black students comprised 57.2% of the district's disciplinary referrals including suspensions, detainments, summonses and expulsions, while making-up only 25.3% of district students, (Palattella, 2018).
Studies have found that disproportionate school discipline towards students of color may stem from implicit biases and prejudiced views that students of color are inherently more disruptive and violent, and from lack of support and training in culturally responsive practices (APA, p. 854, 2008). Impacts of discriminate school discipline are severe, as the Center on Youth Justice at the Vera Institute finds "a single suspension or expulsion doubles the risk that a student will repeat a grade. Being retained a grade, especially while in middle or high school, is one of the strongest predictors of dropping out" (Daftary-Kapur et al., p. 5, 2013). Students who are suspended and/or expelled are more likely to drop out of high school, twice as likely to be arrested while being excluded school and to enter the juvenile justice system while suspended or leave, and decreased likelihood of economic success and mobility later in life (Healy, 2014).
Context
In 2014, under the Obama Administration, the U.S. Department of Education collaborated with the Department of Justice to release a report directing school districts to decrease racial disparities in school suspension practices, or else they could be sued for violating federal anti-discrimination law under the Every Student Succeeds Act (ESSA) (US DOE, 2014). Starting in 2015, Mayor de Blasio began implementing changes in school discipline policy in New York City, adding steps to the process of suspending students and requiring districts to report serious disciplinary measures. The city saw a decrease in suspensions, although the "discipline gap" remained (Foster & Terenzi, p. 7, 2017). Governor Cuomo has called for support in addressing racial disparities in school discipline, but he has not signed major legislation regarding reducing or providing alternatives to school discipline (Rafa, 2019).
Other cities and states have implemented policies that are farther reaching, such as San Francisco and Los Angeles, which have banned suspensions for minor infractions such as "willful defiance" (Foster & Terenzi, 2018). In 2012, Colorado passed the landmark Smart School Discipline Law, which ended mandatory expulsions for serious offenses, and directed schools to consider proportional and alternative discipline practices to decrease suspensions and expulsions (Griffin, 2017). In 2018, Georgia passed H.B. 740 which requires schools to take further steps to review cases because expelling or suspending students in pre-kindergarten through third grade for five or more days. Also in 2018, Indiana passed H.B. 1421 which requires both reducing school exclusionary discipline and surveying positive disciplinary and restorative practices across the state while providing professional development (Rafa, p. 5, 2019). These states have set precedents for various components of Senator Montgomery's sponsored bill, S767A (outline below).
Alternative Strategies
Passing S767A would greatly reduce the ability for school systems to suspend and expel students, which will decrease the occurrences of these disciplinary measures. Parents, educators and state- and district-officials have expressed concerns that limiting suspensions may cause schools to become less safe, as extreme behavior is allowed to occur in schools. State Senator Leroy Comrie, D-Queens, has expressed concerns, shared by parents and teachers, of student safety in light of disruptive and harmful behaviors; Senator Comrie states a need for disciplinary models in schools to help maintain order and safety that deters misbehavior, while mitigating disparities of discipline amongst black and Latinx students. He relayed that he has received "more complaints about safety and discipline than five or 10 years ago" (Comrie, 2019).
Alternatives may occur in the form of district-level initiatives to lessen "zero tolerance" and harsher punitive measures, and to institute culturally responsive teaching practices that implement restorative education and justice. However, when there is a state- and nation-wide epidemic of school policing that enables the school-to-prison pipeline, sweeping reforms are best equipped to transform the national rhetoric and systems of schooling, as we have seen through various reforms ranging from civil rights era reforms to those during standards-based reforms.
Policy Proposal
In 2017, Senator Valmanette Montgomery, D-Brooklyn, introduced The Judge Judith Kaye Safe and Supportive Schools bill (S767A). The bill proposes to severely limit suspensions in kindergarten through third grade to extreme behavior; limit suspension length for minor infractions from 180 to 20 school days; and require that suspended students receive academic instruction so that they can earn credits, complete assignments and take assessments (Bryan-Gooden & Foster, 2019). Along with passage of the bill, I recommend adopting some initiatives the Urban Youth Collaborative (UYC) and the Center for Popular Democracy's (CPD) "Young People's School Justice Agenda" statewide, such reinvesting the school safety division budgets into supportive programs, including: directing schools to implement alternative and restorative disciplinary practices (as in Colorado), hiring more school counselors and social workers, providing staff development for culturally responsive teaching.
In New York City alone, direct and social costs of school discipline amounts to $746 million each, as measure by UYC and CPD's report (Foster & Terenzi, 2017). New York City currently employs more NYPD personnel in schools than social workers and guidance counselors combined and could reverse that balance. Meanwhile, Mayor de Blasio's 2020 budget proposes to even increase NYPD's school security budget to $314 million and potentially above $400 million (Helm, 2019). As you embark on your campaign to rewrite the "foundation formula" (more on that below), please consider reallocating school budgets for decreasing school security personnel and hiring more support staff, which have shown to make schools more safe by building supportive relationships with students (Foster & Terenzi, 2017).
The greatest opposition for the policy proposal may come from police departments, particularly the NYPD which has held authority over school safety agents since School Safety division was establish in 1998 under Mayor Giuliani's administration (Archibold, 1998). Another contingent of opposition may come from parents and school systems – particularly "no nonsense" behavior model charter networks – that prefer strict discipline to ensure school safety.
Policy Implementation
During your series of roundtables on school funding equity and the outdate "foundation formula" for distributing $18.4 billion in foundation aid, put S767 on the agenda (Stern, 2019), and include Senator Montgomery and advocates from YUC and CPD advocates (union-backed).
Invite Mayor de Blasio, who's advocated for some of these measures to join additional hearings
Study and share successes from similar Colorado's Smart School Discipline Law.
Create state-wide cross-benefit analysis of reducing school agents and increasing counselors and social workers in schools and share data with legislators and the public.
Collaborate with the New York State Bar Association, which released a report in 2019 supporting Late Judge Judith Kaye's legislation (s767) and to amend N.Y. Education Law S3214 to use restorative justice instead, while measuring discipline statewide (NYSBA, 2019).
Share visual data on rates of discipline (see Figure 1), and have students and parents share anecdotes of harsh disciplinary measures, focusing on younger grades such as K-3.
Share data on how increased police presence and disciplinary measures reduces student performance mental health, whether students interact with police or not (Rim, 2019).
Conclusion
School enforcement and discipline policies have entrenched our schools with a system of punitive and exclusionary practices that are detrimental to our youth of color, and especially our black youth. This policy proposes a dramatic restructuring of our New York schools to dramatically restructure and correct a system that should practice equity and care for youth.